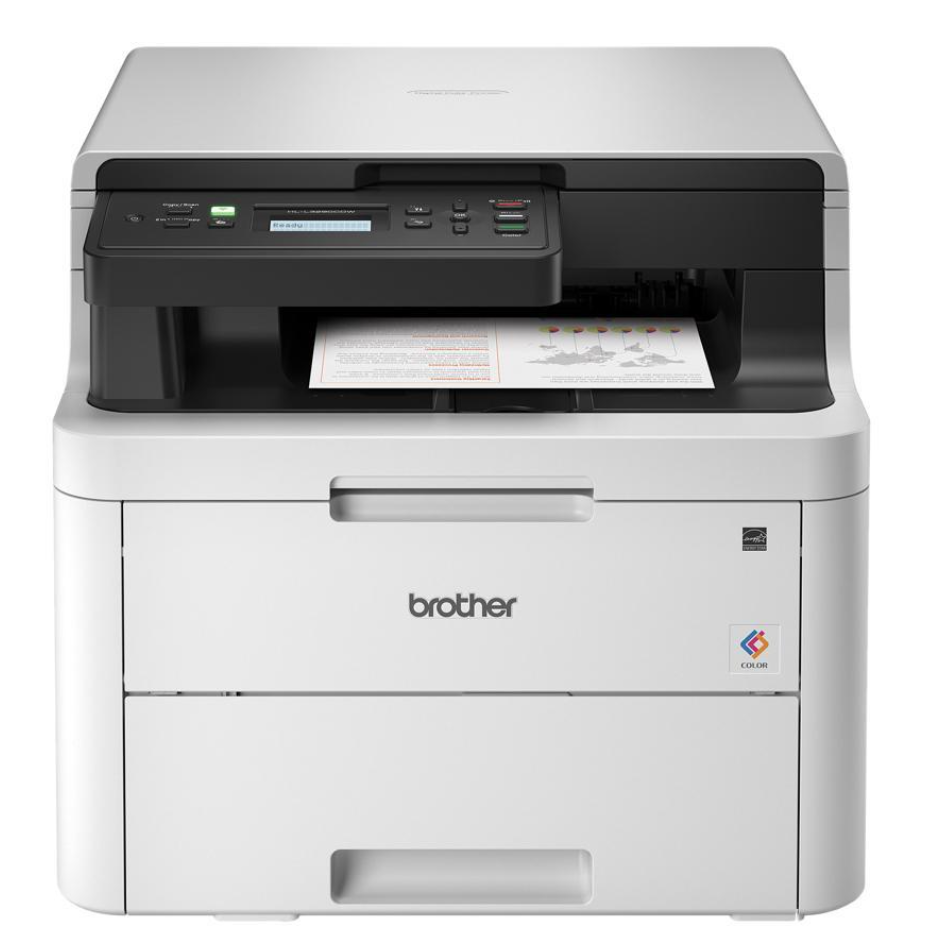 Details about YB Brother HL-L3290CW Toner Replacements
Print Consumable
Toner and drum are necessarily used for a Brother printer. There is Brother TN227 and TN223 toner for Brother HL L3290CDW. Both of them include black cyan magenta yellow toner cartridges. And there is also DR223 drum unit compatible with Brother TN-227 and TN-223 toners.
Page Yield
YB compatible Brother HL L3290CDW toner cartridges have the same page yields as the genuine Brother laser toner cartridges. YB Brother TN227 is high yield compatible toners, and TN233 has standard yields.
Brother TN227 BK: 3,000 pages;
Brother TN227 C/M/Y: 2,300 pages;
Brother TN223 BK: 1,400 pages;
Brother TN223 C/M/T: 1,300 pages.
Want to know more about the similarities and differences between TN223 and TN227? Check the blog: Brother TN223 VS TN227, Which One Should I Buy?
Price
YB offers friendly prices for all compatible products. Almost all our compatible laser toner cartridges cost less than 50% of the original Brother toners. And many of them are cheaper than other third-party brands'(such as LD brand compatible ink and toner).
Price of Brother HL L3290CDW toner cartridge on YB:
Brother TN227 4-PK Toner Set: $89.95;
Brother TN227BK/C/M/Y Toner: $29.99 each.
Print Quality
YB compatible toner cartridges and drums are made of the finest raw materials. We are in partnerships with top-tier manufacturers who have the most cutting-edge technology and improved production process. And all these Brother HL-L3290CDW toner cartridges have been tested many times before they leave the factories. Thus, our compatible Brother HL-L3290CDW laser toner cartridges have the same high quality as the OEM original equipment manufacturers. They deliver consistent, crisp, and high quality output at high speeds.
Logistics
You can enjoy excellent logistics service by buying Brother HL L3290CDW toner cartridges on YB in the US. We offer fast delivery. There will be same-day dispatch on orders placed before 4:00 pm PST or 5:00 pm EST on business days. Moreover, if you place an order over $30 in the contiguous US, you will get free shipping!
Customer Service
YB offers considerate customer service with a lifetime guarantee. You can feel free to contact us to ask any questions about Brother HL L3290CDW toner cartridges. Our experienced and trained customer service representatives will give you quick and satisfactory answers during business time.
Frequently Asked Questions about YB Brother HL-L3290CDW Toner Replacements.
Q1. Can a TN227 toner for Brother HL L3290CDW match other Brother printers?
Yes. All Brother HL L3290CDW toner cartridges are compatible with some Brother HL and MFC series printers. They match Brother HL-L3210CW, HL-L3230CDW, HL-L3270CDW, HL-L3290CDW, MFC-L3710CW, MFC-L3750CDW, and MFC-L3770CDW.
Q2. What is the guarantee of YB Brother HL-L3290CDW toner replacement?
All these Brother HL-L3290CDW toner replacements have a shelf life of 24 months with the protected bags unopened. And 6 months with the bags opened. Further, there is a 2-year scored 100 satisfaction guarantee for our compatible products from the day you receive them. We will give you quick and professional assistance once there are any quality problems with our Brother HL-L3290CDW toner replacements. By the way, our Brother HL-3290CDW toner replacements are harmless to your printer but your warranty won't be voided. And if you are dissatisfied with your purchase, you can choose to get a quick refund.
Q3. What is the difference between ink and toner cartridges?
Ink cartridges are designed for inkjet printers, such as HP Officejet series printers. And toner cartridges are for laser printers, like this Brother HL-L3290CDW. Nowadays, toner is getting more and more popular in the daily office.
In addition, people get used to using the word "ink" when talking about printing. So you may find "Brother HL L3290CDW ink" when you search for a toner for Brother HL L3290CDW on the Internet. It's a misunderstanding. "Brother HL L3290CDW ink" or "TN227 ink" is actually Brother HL L3290CDW toner and TN227 toner. You can check on YB Toner to learn about suitable cartridges for your printer.
Q4. How do I store these Brother HL-L3290CDW toner replacements properly?
1. Store the Brother HL-L3290CDW toner replacements in a dry and clean environment. The toner will gather and affect the print quality if it gets wet. And unlike ink, toner doesn't dry out.
2. Don't open the protective bags if you are not starting to use them.
3. Keep the Brother HL-L3290CDW toner replacements away from bright light.
4. Keep them away from high heat.