Brother HL-L9470CDN Toner Cartridge Replacement
This is a premium compatible Brother HL-L9470CDN toner for replacing the genuine Brother TN815 toner. With a super high yield, it is perfect for large-size offices. Featuring high-quality printing, compatible Brother HL-L9470CDN cartridge is available in a single pack(TN815BK, TN815C, TN815M, or TN815Y) and a combo pack of 4-pack. This alternative Brother HL-L9470CDN cartridge creates impressive printouts at fast print speeds page after page. Surprisingly, it is at a discounted price. So purchase a Brother TN815 toner set to get the best value!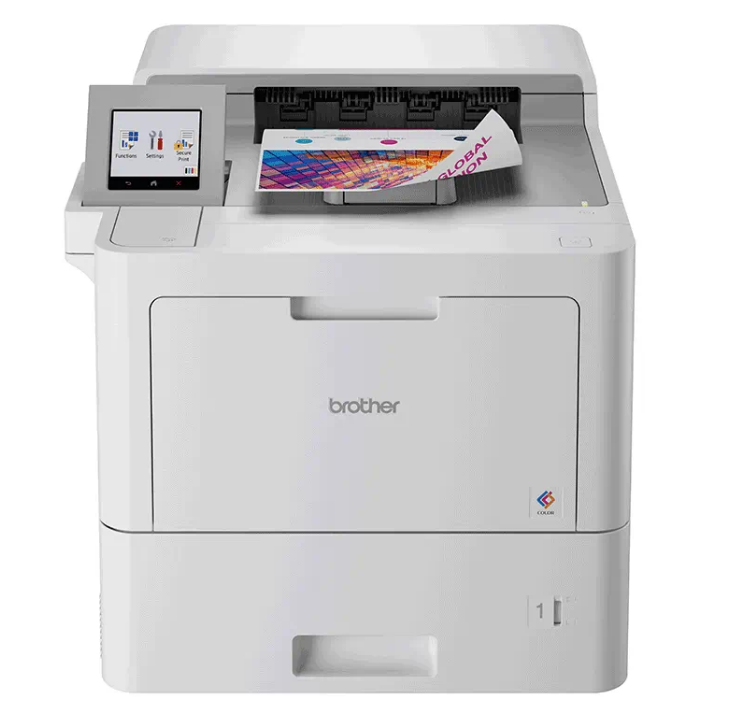 Advantages of Brother HL-L9470CDN Cartridge Replacement
Brother HL-L9470CDN toner with super high yield
This is a high-yield version for the Brother genuine 9,000 page black and 6,500 page color toner cartridges. The replacement Brother TN815 black toner provides 15,000 pages. At the same time, each color toner yields up to 12,000 pages. With such a super high capacity, replacement toner cartridges TN815 can meet your large-volume printing demands. So shop the compatible Brother toner TN815 to print tons of documents with peace of mind.
Brother 9470 toner with superior quality
This Brother 9470 toner alternative is built to meet or exceed Brother enterprise-level quality. Every compatible Brother 9470 printer cartridge will undergo a thorough testing process to ensure its secure print quality and performance. So, you can depend on it to get high-resolution printed documents with rich black and bold color that withstand the test of time.
Lower-cost toner Brother HL-L9470CDN
YB Toner is proud to manufacture high-quality and cost-effective printer cartridges. Featuring high-yield TN810XL replacement toner cartridges for 12,000 pages black and 9,000 pages, YB Toner set an extremely low price for them to help printer users save money. By using it, you can save up to 50%. Subscribe now to get the biggest discount!
Highly compatible Brother HL 9470 toner
This alternative Brother HL 9470 toner is a chip-ready version. With the smart IC chip, your Brother HL-L9470CDN printer will recognize this compatible quick. Besides, it is also highly compatible with Brother HL-L9430CDN, MFC-L9630CDN, and MFC-L9670CDN.
30-day money back guarantee and a two-year warranty
YB Toner provides compatible toner Brother HL-L9470CDN with a 30-day money back guarantee and a two-year warranty. Hence, you can feel free to contact us if you don't satisfy with the product, or if there is any quality problem with it. We are glad to offer you technical support or other solutions.
Frequently Asked Questions about Brother HL-L9470CDN Toner Cartridge Replacement
What printer uses replacement toner cartridges TN815?
Featuring high-quality printing, TN815 toner replacement can work with the following Brother color laser printers: Brother HL-L9430CDN, HL-L9470CDN, MFC-L9630CDN, MFC-L9670CDN.
When will compatible Brother HL-L9470CDN cartridges be available at your store?
Brother company released Brother color laser printers HL-L9430CDN, HL-L9470CDN, MFC-L9630CDN, and MFC-L9670CDN in November 2022. All these printers come with Brother genuine 9000 page black and 6,500 page color toner cartridges. When the toners that came with the laser printer run empty, printer users need to install new cartridges. To help printer users print at a lower page per cost, YB Toner makes its best efforts on manufacturing TN815 cartridge replacements. The good news is that the Brother TN815 toner replacement will be available in the next 3-6 months. You can subscribe to the newsletter to receive our updates.
Can I buy a single pack of Brother HL 9470 toners?
Yes. There are single packs of Brother TN815 black, TN815 cyan, TN815 magenta, as well as TN815 yellow on sale.
Is it OK to use a third-party toner cartridge for the Brother HL-L9470CDN printer?
Yes. It is OK to use a quality third-party toner cartridge for your Brother printer. Dependable third-party toner suppliers will produce compatible or remanufactured toner cartridges with guaranteed quality and compatibility. By using high-quality third-party toner cartridges, your printer as well as the print quality will not be damaged. Fortunately, YB Toner provides premium replacements! You can use the YB-brand HL-L9470CDN printer cartridge to print documents with bold color at high print speeds. Moreover, YB Toner sells compatible Brother TN815BK/C/M/Y toners at a very affordable price. It is undoubtedly an informed purchase.
Will your Brother toner HL-L9470CDN void my laser printer's warranty?
No. Our compatible Brother toner HL-L9470CDN is of high quality and will never void your printer warranty. That's because we apply the best brand-new materials and new technologies to manufacture products to meet Brother enterprise-level quality. Instead, the premium toner powder we filled in the cartridge will help prolong your printer's shelf life. You can rely on YB-brand HL-L9470CDN toner for professional, and secure prints.
Will you sell my personal information if I buy your HL-L9470CDN toner?
Never! We will not sell or reveal your personal information. Furthermore, our website has an SSL certificate to secure online transactions and keep customer information private and secure. So please shop for HL-L9470CDN toner replacements with peace of mind.
How long does the HL-L9470CDN cartridge last?
A Brother TN815BK toner can last for 15,000 pages. Meanwhile, the TN815C, TN815M, and TN815Y toners can last for 12,000 pages each. With such high capacities, these toner cartridges are the ideal choice for large-size offices.
How can I enjoy free shipping?
YB Toner extends free shipping on all orders over $30 and delivered to the continental USA. If your order meets the above conditions, you can enjoy free shipping. By the way, for orders placed before the cut-off time, we provide same-day shipping.