Brother MFC-L2700DW Toner Cartridge Replacements
As a legal compatible ink and toner cartridges seller with registered trademarks, we are dedicated to providing you with premium Brother L2700DW toner replacements. And we believe our compatible Brother MFC L2700DW toners can meet your requirements both in terms of price and print quality. So, buy our compatible Brother MFC-L2700DW toner-TN660 or TN630, and make it a good partner for your Brother printer.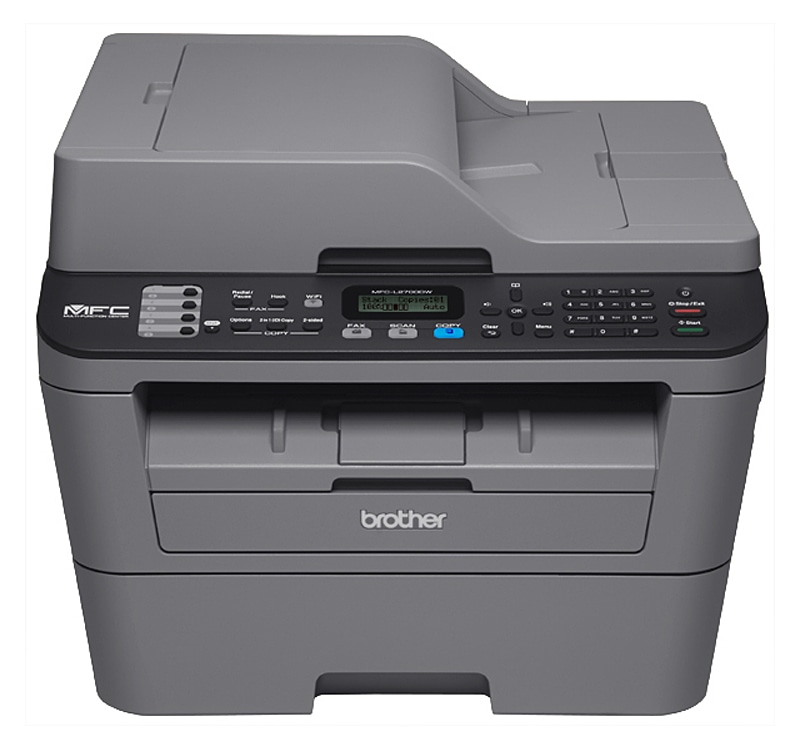 Reasons for Buying Our Toners-Brother MFC-L2700DW Series
Compatible Toners for MFC-L2700DW Printer with Irresistible Price
If you buy Brother genuine TN660 toner cartridge or Brother TN630 toner cartridge, you need to pay a premium price for the brand. The Brother brand is extremely well known, so these Brother genuine cartridges come with brand effect. This is one of the reasons why these cartridges are priced so high. Unlike genuine toner cartridges, our compatible Brother toners for the MFC-L2700DW printer are priced more reasonably. We promise that every penny you spend on our compatible Brother L2700DW toners is worth it. For such a low price, you can get a high-quality MFC-L2700DW toner cartridge with high-quality services. So, buying our compatible toner cartridge is a good deal.
Brother MFC-L2700DW Reset Toner Cartridges with Assured Printouts
Besides the low price of our Brother MFC-L2700DW reset toners, they also come with superior print quality and quantity. According to the test results, the page yield of Brother MFC-L2700DW reset toner cartridges and Brother genuine cartridges are the same. The compatible Brother TN630 standard yield black toner cartridge can yield up to 1,200 pages. While compatible Brother TN660 high yield black toner cartridge can yield up to 2,600 pages. Moreover, the print quality of compatible toners Brother MFC-L2700DW series is also excellent. Top-quality toner powder inside the Brother MFC-L2700DW toners can make print results more crisp, black, and long-lasting.
Brother MFC-L2700DW Toner Resets with Assured Compatibility
A good compatible toner cartridge should have a high level of compatibility. Our compatible Brother MFC-L2700DW toner cartridge and drum unit DR630 can be perfectly integrated. And they work pretty well with your Brother laser printer even at a high speed.
Brother TN630 black standard yield and Brother TN660 black high yield toner cartridges are compatible with identical printers: DCP-L2520DW DCP-L2540DW HL-L2300D HL-L2305W HL-L2315DW HL-L2320D HL-L2340DW HL-L2360DW HL-L2380DW MFC-L2680W MFC-L2685DW MFC-L2700DW MFC-L2705DW MFC-L2707DW MFC-L2720DW MFC-L2740DW.
Frequently Asked Questions about Brother MFC-L2700DW Toner Cartridges
How to replace Brother MFC-L2700DW toners-TN660 and TN630?
It will be easy to install Brother MFC-L2700DW toner replacements into the Brother printer. The replacement of the Brother L2700DW toner cartridge can be finished in the following simple steps.
Step1: Open the front cover of your Brother printer, and take out the old toner cartridge and drum unit together.
Step2: Remove the old L2700DW toner cartridge from the drum unit.
Step3: Get the protective cover off the new Brother MFC-L2700DW toner reset.
Step4: Gently replace the toner cartridge into the drum unit. And you will hear a click sound.
Step5: Gently replace the drum unit and toner cartridge into the Brother printer.
Step6: Close the front cover.
Do you sell my personal information, when I buy your Brother L2700DW toner cartridges?
First of all, we are here to pledge that we will never sell your personal information. And we also won't make use of your personal information for other improper purposes. YB Toner will always be on your side and defend your interests and rights. Therefore, you can buy our toner Brother MFC-L2700DW cartridges with confidence.
I have some empty genuine toner Brother MFC-L2700DW cartridges, how can I dispose of them?
In response to the question of how to dispose of Brother genuine cartridges, Brother offers an environmentally responsible way. It initiated the Brother genuine cartridges recycling program. This program will allow you to send empty Brother original toner or ink cartridges back to Brother for free. You can take part in this program if you want to dispose of your original Brother cartridges in such a way.