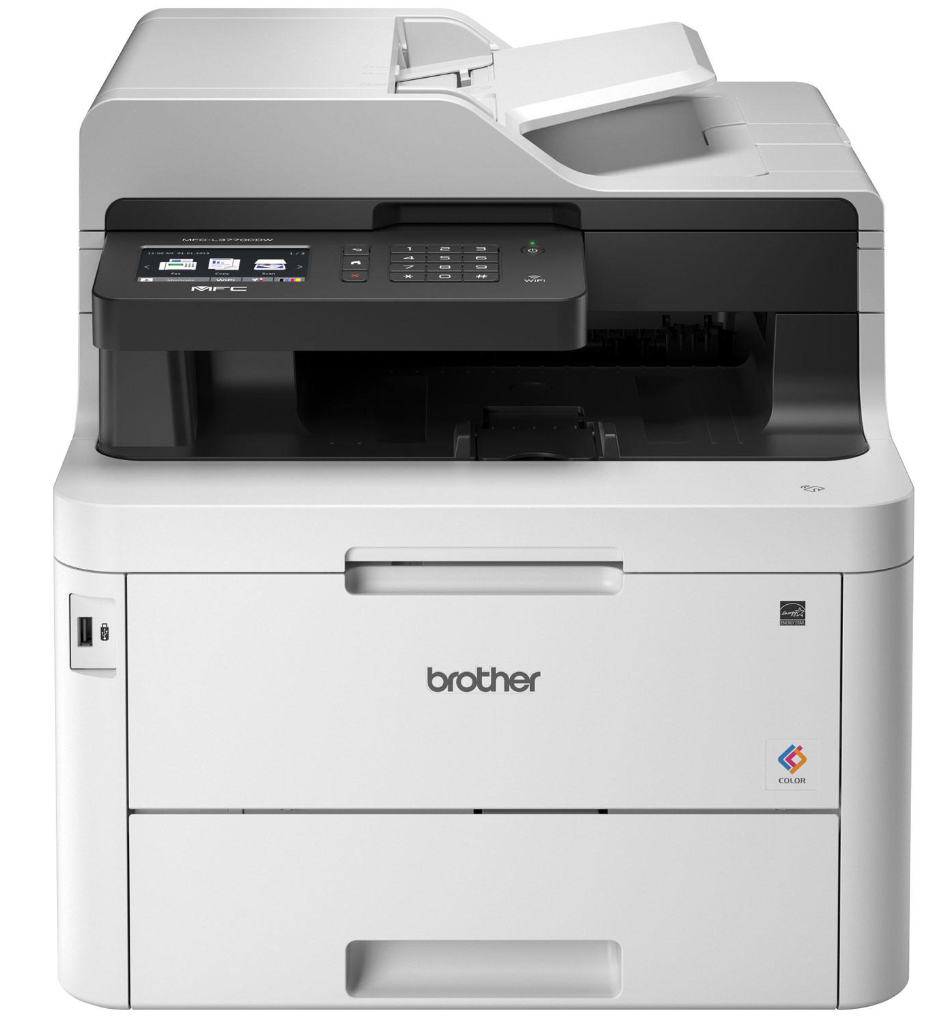 Details about YB Brother MFC-L3770CDW Toner Replacements
High Print Quality
These Brother MFC-L3770CDW toner replacements are made of the finest raw materials. And we have advanced production technology and process. Further, all compatible Brother MFC-L3770CDW toner cartridges have been tested several times before leaving the factory. Thus, these laser toners can print crisp and clean documents.
Affordable Price
We offer friendly prices for these Brother MFC-L3770CDW toner replacements. A YB Brother TN227 toner set 4-PK replacement's price is only $89.95. And YB Brother TN227BK/C/Y/M toner replacement costs $29.99 each.
These compatible toner cartridges are less than 50% the prices of the original Brother toners. Moreover, many of our compatible products also cost less than LD brand compatible ink and toner.
Fast Delivery and Free Shipping
As a registered trademark in the US, YB has set up warehouses in California and Pennsylvania. So you can enjoy excellent logistics services if you buy Brother MFC L3770CDW toner replacements on YB Toner.
We offer same-day dispatch on orders placed before 4:00 pm PST or 5:00 pm EST on business days. There will be fast delivery. What's more, you also get free shipping on orders over $30 in the contiguous USA!
Seamless Compatibility
YB Brother MFC L3770CDW toner replacements perfectly match your Brother MFC-L3770CDW printer and work seamlessly. With built-in smart chips, these compatible products can be easily recognized by your Brother printer. By the way, Brother MFC L3770CDW toner replacements don't cause additional damage to Brother printers or void their printer warranty.
Scored 100 Satisfaction Guarantee
We offer 100% satisfaction guarantee for these Brother MFC L3770CDW toner replacements from the day you buy them on YB. We will give you quick and valuable assistance once there are quality problems with our Brother MFC L3770CDW toner replacements.
And if you feel dissatisfied with your purchase, contact us for a new replacement or a quick refund. We will try our best to give you peace of mind!
Frequently Asked Questions about YB Brother MFC L3770CDW Toner Replacements.
Q1. How do I replace a Brother MFC L3770CDW toner replacement?
1. Turn on the printer and open the top cover.
2. Remove the used toner cartridge and drum unit.
3. Remove the toner cartridge from the drum unit by pushing down the green lock lever.
4. Prepare a new YB Brother MFC L3770CDW toner replacement and remove the protective cover.
5. Insert the new Brother MFC L3770CDW toner replacement into the drum unit.
6. Slide the green tab from left to right several times to clean the corona wire.
7. Install the new toner cartridge and drum unit assemblies into the Brother printer and close the printer's top cover.
You have finished replacing a Brother MFC L3770CDW toner replacement.
Q2. What is different between TN223 and TN227?
The main difference between TN223 and TN227 is page yield. TN223 toners have standard yields, while TN227 toners have high yield. Also, black toners yield more than other color toners.
A TN223 black/other color toner yields 1,400/1,300 pages. And a TN227 black/other color toner has a high page yield of 3,000/2,300 pages. Please view the blog: Brother TN223 vs TN227, Which One Should I Buy? to learn more information.
Q3. Is a YB Brother MFC-L3770CDW toner compatible with a genuine Brother toner?
Yes. YB provides Brother MFC-L3770CDW toner compatible with OEM toners and printers using built-in smart chips and advanced technology. And both TN227 and TN223 match these Brother printers: Brother HL-L3270CDW/HL-L3210CW/HL-L3230CDW/HL-L3230CDN/HL-L3290CDW and Brother MFC-L3770CDW/MFC-L3710CW/MFC-L3750CDW.
Q4. Why is there ink for MFC-L3770CDW printer?
We need to understand that MFC-L3770CDW is a laser printer instead of an inkjet printer. It consumes only toner cartridges. And we usually see words like "TN227 ink" or "ink for MFC-L3770CDW" on the Internet.
That is a misunderstanding. People get accustomed to saying "ink" about printing. So, next time you see "TN227 ink", you know it's actually "TN227 toner".
Q5. More information about YB Toner?
Apple Brother Dell HP IBM Lexmark Canon Epson Xerox and other manufacturer brand names and logos are registered trademarks of their respective owners. So as YB Toner. And before setting up YB, we have been in the industry for over 10 years.
We are one of the biggest suppliers of compatible toner cartridges and have over 5 million customers in 48 countries. You can shop on YB Toner with confidence because it is a reliable brand.
Q6: Will brother mfc-l3770cdw toner have powder leakage?
Like other laser printers, the Brother MFC-L3770CDW uses toner cartridges that are designed to minimize the risk of powder leakage.
Here are some considerations to help minimize the risk of toner leakage:
Follow Installation Instructions: When replacing or installing a toner cartridge, carefully follow the instructions provided in the printer's manual or on the cartridge packaging.
Handle Cartridges with Care: Toner cartridges should be handled with care to avoid damage or disruption to the internal components. Avoid shaking the cartridge excessively, and follow proper handling procedures.
Perform Regular Maintenance: Keep your printer in good condition by performing regular maintenance, such as cleaning, as recommended by us.
It's important to note that while toner leakage is uncommon, it can occur due to factors such as mishandling, using non-genuine cartridges, or other issues.
If you ever encounter toner leakage, refer to the printer's manual for guidance on cleaning and addressing the problem or contact us.