Canon Color imageCLASS LBP622Cdw Toner Cartridge
Canon color imageCLASS LBP622Cdw toner cartridge includes standard yield Canon 054 toner set and high yield Canon 054H toner set. Whether is 054 toner set or 054H toner set, they all contain four cartridge replacements, which is black, cyan, yellow and magenta. And the only different between these two laser toner cartridge set is their page yield. In the one hand, 054 black compatible has 1,500 pages, while 054 colored Canon toner cartridges all have 1,200 pages. In the other hand, 054H black compatible has 3,100 pages, while 054H colored compatible products have 2,300 pages.
After knowing that the capacity between monochrome cartridge and polychrome cartridge is not the same. Please pay more attention to the product specifications before you place your order in YB Toner official. For it can save you much trouble from return of goods. All in all, we wants to thank every client who chooses YB Toner in spite there are numerous manufacturers' brands in the market.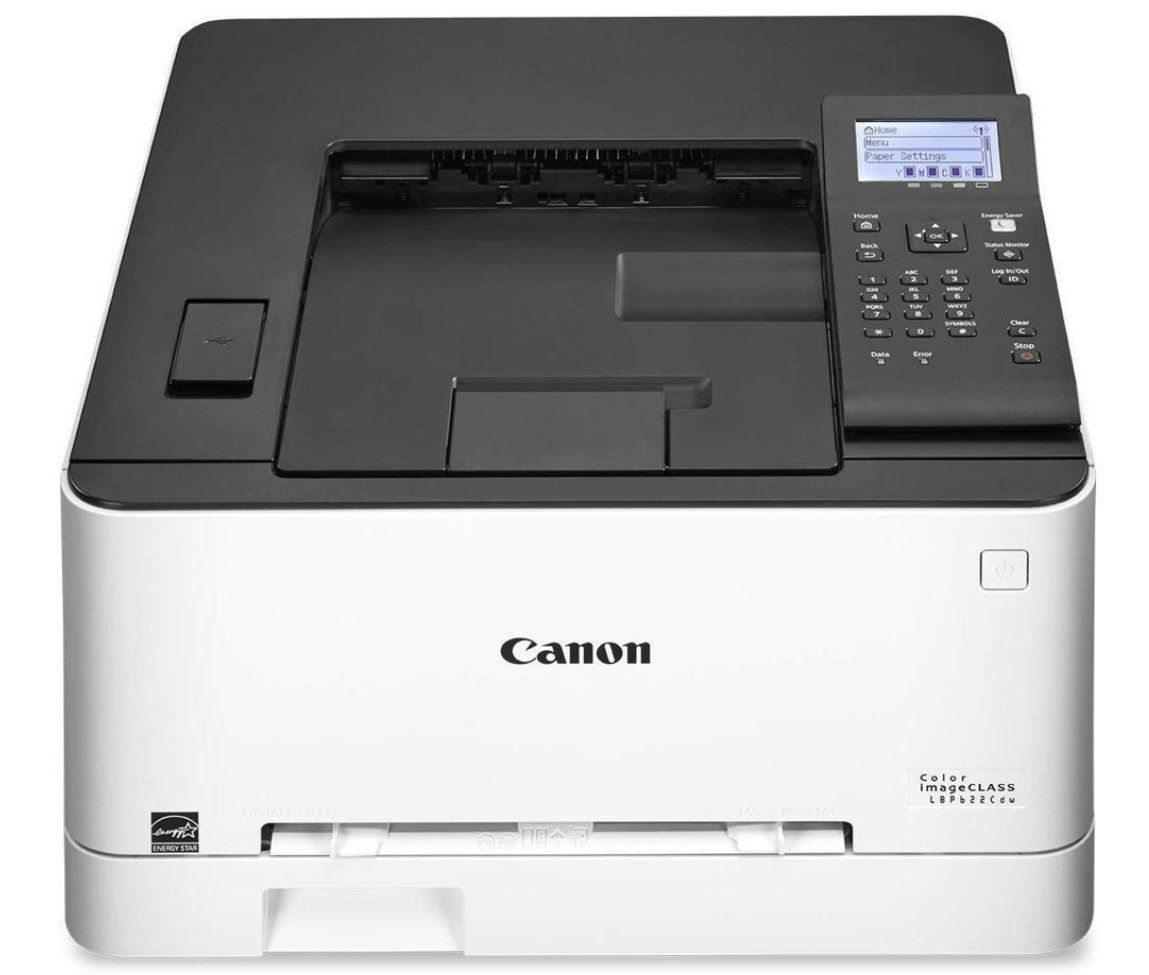 Why Choose and Purchase Canon Color imageCLASS LBP622Cdw Toner Cartridge
1. Lifetime Warranty
As many of you known, product maintenance belongs to after service. Every business has its own product warranty period, some months, some years, which all depends on the business's own sense of responsibility for the Canon color imageCLASS LBP622Cdw cartridge. Yb Toner promises that during the use of your product, we will undertake all maintenance problems of the product with professional attitude. It is worth mention that our customer support receive question often about if our replacements will void your printer warranty. And now we official give you a response, the answer is no. The third party compatible will never damage your printer or void your printer warranty in any means.
2. Incomparable Print Quality
For the purposes of demonstrating compatibility and the quality of Canon color imageCLASS LBP622Cdw toner, our engineers have tested the toner umpteenth times. For we can't take the risk of letting our customers down. Thus, before shipping the goods, the engineers will do experiments again and again on the printer. In order to make its compatibility as perfect as the genuine Canon products.
Aside from that, YB Toner will ask the factory to abide by the product standards strictly. That's why you can enjoy the crisp text and colored images without worrying about problem like toner leakage. For the sake of safeguarding customers' benefits, we must do our best to maintain the high quality of our products. In that way, you will consider YB Toner as a trustworthy brand and become our return customer.
3. 100% Satisfaction Guarantee
YB Toner is trying to improve customer satisfaction from every aspect since the day we found. And 100% satisfaction guarantee is one of the measures to improve satisfaction level. Not every service or product can satisfy you. We know that no matter how well we do, we can't do all things perfectly. Everyone has his own preferences. Not all customers will be satisfied with our toner for Canon color imageCLASS LBP622Cdw. Therefore, we provide this guarantee for you to make it convenient for customers who are dissatisfied with the product not to spend precious time fighting for their rights and interests. As long as you contact our customer service and tell the reason, our customer service will deal with it immediately, whether it is refund or return.
4. Free Shipping for Order Sum over $30
In the United States, there are expensive and cheap postal companies. But we won't send you bad express just because we want to decrease the transportation expense. Because bad express companies have a much greater chance of violent transportation. And we hope that all customers can receive Canon color imageCLASS LBP622Cdw printer toners with good packaging. This is especially true for customers who need toner cartridge printing documents urgently. In order to be responsible to you, YB Toner would rather increase the cost of transportation.
About Canon Color imageCLASS LBP622Cdw Wireless Color Laser Printer
Canon color imageCLASS LBP622Cdw wireless color laser printer is a environment friendly printer with print function only. Not only did it supports various mobile printing methods like Apple Airprint and Morphia print service, it can do duplex printing to reduce paper consumption. Speaking of printing speed, it is not inferior to other Canon printers. It is designed for small print jobs, the first print time can be up to as swift as 10.3 seconds. In addition to that, the printing speed of the printer is different in paper of different sizes. On letter, it can print up to 22 pages per minute(ppm). And on legal paper, it can print up to 17.9 pages per minute(ppm).
What's more, for maintaining the best condition of your printer, you monthly printing volume have to keep within 150 to 2,500 Pages. Otherwise the service life of the printer can be shorten due to overprint. In order to ensure the normal operation of the machine and extend the service life of the machine, users should often maintain the printer.