Canon Color imageCLASS LBP633Cdw Toner Replacements
The Canon Color imageCLASS LBP633Cdw printer's compatible toners include Canon 067 and Canon 067H. Buy the Canon LBP633Cdw toner cartridge at YB Toner, and experience exceptional print quality without breaking the bank. Engineered with precision and built to meet or exceed the performance of original Canon cartridges, it offers a reliable and cost-effective printing solution for your needs. Plus, we also pride ourselves on offering a customer-friendly warranty policy (30-day money-back guarantee and 2-year product warranty) for our Canon LBP633Cdw toner. We stand behind our products and prioritize your satisfaction.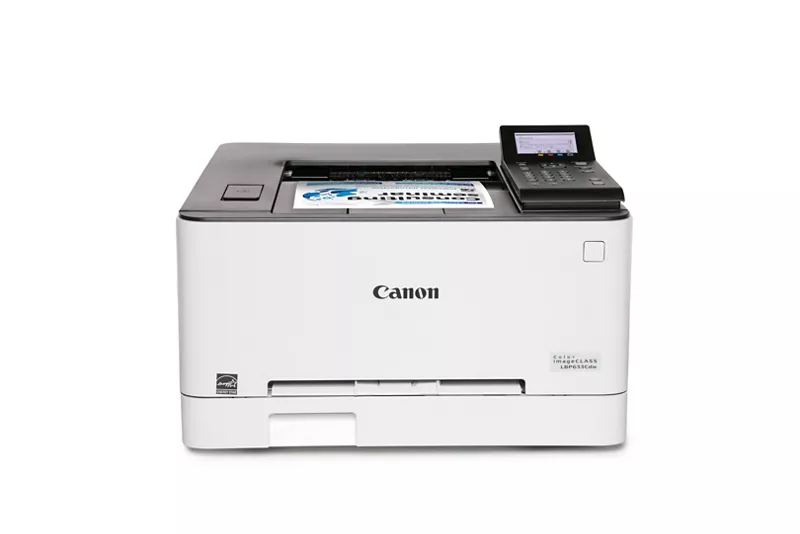 Reasons for Buying Canon imageCLASS LBP633Cdw Toner Cartridges from YB
Superior Print Performance
Our compatible Canon LBP633Cdw toner cartridge delivers sharp and vibrant prints with consistent clarity. The advanced toner formulation guarantees precise text and graphics, allowing you to produce professional-quality documents. Meanwhile, our compatible toner cartridge maintains consistent print quality from the first page to the last, ensuring that your prints always look good. So, enjoy sharp details, accurate colors, and smudge-free output with our Canon Color imageCLASS LBP633Cdw toner replacement.
Installing our compatible Canon LBP633Cdw toner cartridge is a breeze. First of all, our toner cartridge is equipped with highly-compatible chip, building a seamless communication with Canon printer. Plus, designed for seamless compatibility, the LBP633Cdw cartridge fits perfectly into your Canon printer without any additional steps or modifications required. So, enjoy a hassle-free installation process and get back to printing in no time with YB-brand cartridge.
Say goodbye to overpriced genuine Canon toner cartridges! Our compatible Canon imageCLASS LBP633Cdw toner cartridge offers significant cost savings without compromising on quality. You can get the same impressive performance as the original Canon cartridge at a fraction of the price. This makes our Canon LBP633Cdw toner cartridge an economical choice for budget-conscious individuals and businesses.
There are two-yield options of Canon Color imageCLASS LBP633Cdw toner cartridge: standard-yield and high-yield. You can maximize productivity and minimize downtime with the high-capacity of our LBP633Cdw cartridge(Canon 067H). It offers an impressive page yield, allowing you to print more pages before needing a replacement. For instance, Canon 067H black toner cartridge can print 1,350 standard pages,and each Canon 067H cyan/magenta/yellow color toner cartridge can print 1,250 standard pages. No more frequent cartridge changes disrupting your workflow.
100% Satisfaction Guarantee
(1) 30-Day Money-Back Guarantee:
We believe in the quality and performance of our compatible Canon Color imageCLASS LBP633Cdw toner cartridges. If for any reason you are not completely satisfied with your purchase within the first 30 days, simply contact our customer support team, and we will arrange a refund or replacement. More details are in the Refund and Return Policy.
(2) 2-Year Product Warranty:
We are confident in the durability and reliability of our compatible toner cartridges. That's why we provide a generous 2-year product warranty. Should you encounter any issues during this period, our dedicated support team is here to assist you. We will promptly address any cartridge-related problems and provide a suitable resolution, ensuring your satisfaction.
(3) Hassle-Free Claims Process:
Our warranty claims process is designed to be straightforward and hassle-free. If you need to make a warranty claim, simply reach out to our customer support team with your purchase details and a description of the issue. We will guide you through the process and swiftly handle your claim, ensuring a smooth experience.
Frequently Asked Questions about Canon LBP633Cdw Toner Replacements
Will using compatible toner cartridges void my Canon Color LBP633Cdw printer's warranty?
No, using compatible toner cartridges does not void your Canon printer's warranty. According to the Magnuson-Moss Warranty Act, a manufacturer cannot void the warranty solely based on the use of compatible consumables. You can confidently use compatible toner cartridges without any concerns about warranty coverage.
Standard-yield or high-yield version of Canon LBP633Cdw toner, which one is more worth buying?
When choosing between the standard-yield and high-yield versions of Canon LBP633Cdw toner, consider your printing needs and budget. The standard-yield option has a lower upfront cost and is suitable for low to moderate printing volumes. The high-yield option offers a higher page yield, cost savings in the long run, and is ideal for high-volume printing or businesses. Ultimately, the decision depends on your specific requirements and preferences.
Are there any specific storage requirements for compatible Canon Color imageCLASS LBP633Cdw toner cartridges?
It is recommended to store Canon LBP633Cdw toner cartridges in a cool, dry place away from direct sunlight. Extreme temperatures or humidity can affect the performance and shelf life of the cartridge. Follow the storage guidelines provided with the cartridge for optimal results.
Can I use compatible LBP633Cdw toner cartridges alongside original Canon cartridges in my printer?
Yes, it is possible to use a combination of compatible toner cartridges and original Canon cartridges in your printer. The printer can recognize and differentiate between different brands of cartridges, allowing you to mix and match according to your preferences or requirements. But, we still recommend you use the same brand of toner cartridge in one printer.