Canon color imageCLASS MF644Cdw toner cartridge has two types, one is remanufactured laser toner, the other is original equipment manufacturer laser toner cartridges have been tested thousands of times. Though our compatible products are way cheaper than the original, we still can produce high quality cartridge replacement with chip. Not only do we have our own patents for chips, but also our products have excellent performance quality and page yield for your choice. Canon 054 toner set and Canon 054H toner set are both fit with Canon color imageCLASS MF644Cdw laser printer, so people will call it Canon color imageCLASS MF644Cdw toner cartridge as well. In addition to that, each of the set has the same colors, for example, black, cyan, magenta and yellow toner. The only difference between these two sets is capacity. Therefore, the choice depends on your actual needs.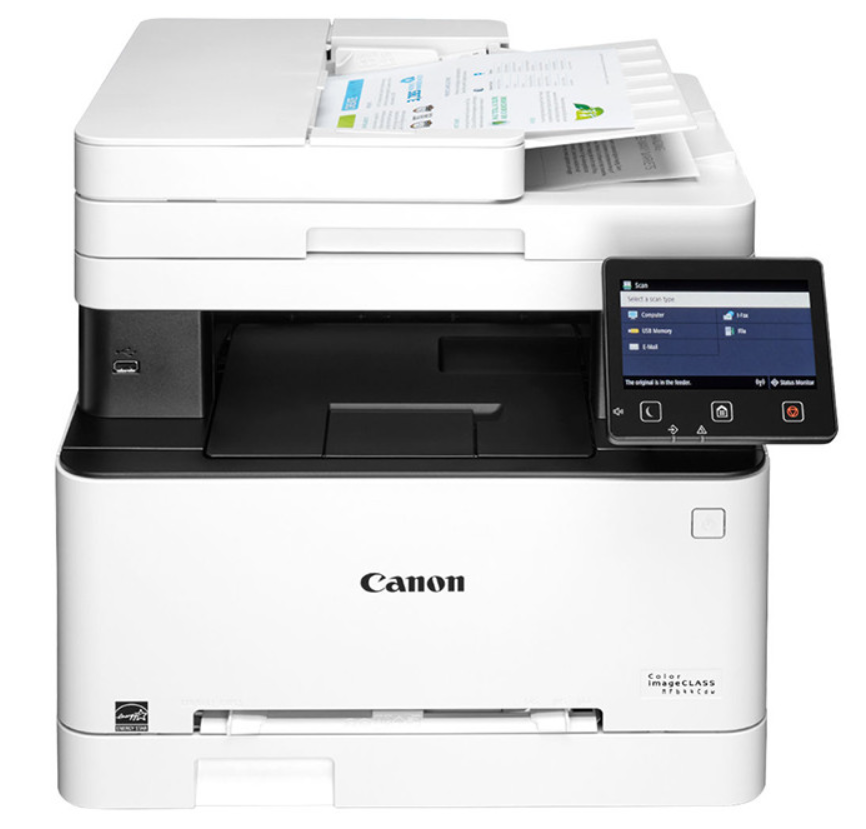 Why Select and Order Canon Color imageCLASS MF644Cdw Toner Cartridge
1. We Pay your Mailing Fee for Order over $30
Worried that the postage is too expensive to choose online shopping? Don't worry, just buy enough $30 and YB Toner will pay for you. We recently built a new warehouse in California, so any customer who lives in the United States can enjoy more than $30 free shipping service. Whether is Canon color imageCLASS MF644Cdw cartridge or other goods, you are entitled to the service. For customers who do not live in the United States, we will try our best to build warehouses around the world, so that you can also enjoy our postal policy as soon as possible.
2. Lifetime Product Warranty
Many of our customers told us that they were always worried that there was no guarantee for online shopping, so they chose to buy in physical stores. In YB Toner official, this problem does not exist and never will in the future. Because we have recently launched the lifetime guarantee policy for clients. With this policy, you don't have to worry about the lack of insurance when you shop online to buy toner for Canon color imageCLASS MF644Cdw. As long as something went wrong with your products, come to us at anytime. If we can't fix your problems, we will send you a new one as compensation. Whether it is pre-sales service or after-sales service, YB Toner will serve you with patience and professional attitude. Your peace of mind is what we care about the most!
3. 100% Satisfaction Guarantee
Our customer satisfaction scores are among the best in the consumable industry.  Though we know that we can't make everyone satisfied with us, we will try our best to do well in every aspect. Whenever you dissatisfied with your purchase, please give us an opportunity to compensate. In addition, our one-year satisfaction guarantee starts from the time you receive the Canon color imageCLASS MF644Cdw printer cartridge. Your satisfaction is up to you, and we accept all justifications you offer. What's more, we also have special customer service personnel to deal with all kinds of customer complaints in order to solve all customers' problems without delay. All in all, YB Toner is always by your side!
About Canon imageCLASS MF644Cdw Wireless Color All-in-one Printer
1. A Variety of Functions
Now is the era of multi-function printers. If a customer asks us to recommend a Canon printer, our first choice will be this Canon imageCLASS MF644Cdw all in one wireless color laser printer. For it has 5 functions in one printer, they are respectively print, copy, fax, scan as well as send. Just think about it. A printer can meet all your needs, and you can save money on buying several machines at the same time. Besides, it not only saves money, but also greatly saves the space of the company. If you are a worker form buying department, your boss will definitely reward you for your wise choice.
5″ Color Touch Panel of Canon Color imageCLASS MF644Cdw
Has anyone ever used a printer with a touch screen? Canon imageCLASS MF644Cdw multifunction color laser printer will bring you the ultimate sense of experience. It is not only convenient for novices to learn various related operations, but also can help improve your work efficiency with auto duplex printing. With a few clicks, your printer will automatically print out your document for you very swiftly. After the first installation of the cartridges, only 10.3 seconds, your printer can deliver a well-printed document with crisp text for you. Moreover, you can print on letter with speed up to 22 pages per minute. While the print speed may be slower on legal paper, you still can print 17.9 pages per minute. Unlike printers with only buttons, not everyone can remember those complex operations to be honest.
2. Print in the Way you Want
Canon imageCLASS MF644Cdw color laser – multifunction printer supports direct printing from USB and printing from mobile and cloud-based services like Apple AirPrint and Canon PRINT Business. With mobile printing technology, places will no longer be the restriction for printing. Even if your printer is in New York and you are in California, you can still print from your Canon printer.
3. Monthly Page Volume
As we all know, products have a certain life cycle. If you want to extend the life cycle of the product, the only way is to properly maintain the machine according to the instruction manual. The recommended maximum print volume of Canon imageCLASS MF644Cdw wireless color duplex laser printer per month ranges from 150 to 2500 pages. This means that you can only print 2500 pages a month at most. If you exceed the maximum printing capacity, your printer will be irreversibly damaged.
By the way, the paper capacity is 250 sheets, which means you don't have to refill paper often.
Frequently Asked Questions about Canon color imageCLASS MF644Cdw toner cartridge
1. Are these Canon 054H toner cartridges refillable after they run out of toner?
No, Canon 054 toner set and Canon 054H toner set are not available for refilling. But they are disposable goods.
2. Does third-party compatible toner look like inferior products?
Canon 054 toner cartridges from YB Toner are definitely not inferior products. Although they are compatible products, we also have our own brands and patents, and have invested a lot of money in research and development for years. Therefore, we can absolutely guarantee the quality of our toners. Please feel free to place your order, for we have 1-year satisfaction to protect your right.
3. I want to buy this MF644Cdw toner cartridge, but I'm worried about the print quality of Can I trust YB Toner?
Of course you can trust YB Toner. Our replacements can work well with Canon laser printer without deviation. If you encounter questions, please contact us through the website!