Canon Color ImageCLASS MF8280Cw Toner Cartridge Replacement
The compatible Canon MF8280Cw toner from YB Toner is a 100% new toner cartridge replacement. The compatible toner cartridge could print clean and crisp documents. Its high capacity supports your printer to print without interruption. Moreover, the great compatibility gives you more choices. It can be smoothly used at home and office. It can provide you with high-quality service, and lower price at the same time. So, it's an economical choice for you. Attracted? Just take action!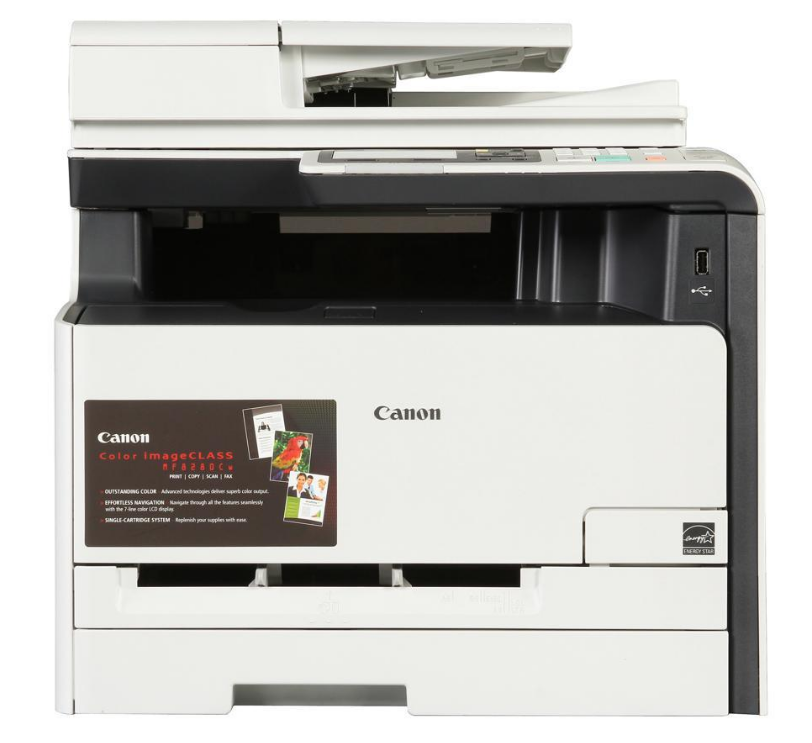 Reasons To Buy Canon MF8280Cw Toner Cartridge Replacement
Superior Print Performance
The compatible Canon MF8280Cw toner from YB Toner is a 100% new compatible toner cartridge. It can replace Canon ImageCLASS MF8280Cw toner designed by Canon engineers and manufactured in Canon facilities. The YB-compatible Canon 131 cartridges wouldn't void your printers' warranty.
Moreover, the compatible Canon MF8280Cw cartridge is carefully designed in every product detail to provide a 100% quality guarantee. It is built to meet or exceed the print quality of the OEM Canon MF8280Cw toner with crisp and clean outputs. This toner produces high quality results consistently that can withstand the test of time.
The compatible Canon 131 cartridge with the Canon color ImageCLASS MF8280Cw printer is built with chips. It is intelligently designed to perfectly match your Canon printers. So, you don't need to remove the chips from the used and install them on new cartridges. It will be convenient for you to simply put the cartridge in a Canon printer. Do not hesitate and add it to your cart.
The Canon 131 black toner cartridge has a page yield of 1,600 pages, and the Canon 131H black high yield toner cartridge has a page yield of 2,400 pages. Meanwhile, Canon 131 cyan, Canon 131 magenta, and Canon 131 yellow toner cartridges yield 1,800 pages each.  With the product, you can print your documents smoothly without interruption.
Besides, the compatible Canon MF8280Cw cartridge is built to meet the needs of different situations. On your business days, the product will be your efficient assistant. At the same time, it will be helpful when handling family matters. You could go on your work without worries at home and office.
Our compatible Canon 131 toner set is perfectly compatible with the original Canon printers. The Canon Cartridge 131 works with these Canon laser printer models: Canon Color ImageCLASS LBP7110Cw, MF624Cw, MF628Cw, MF8280Cw. Due to the compatibility with these printers, Canon CRG-131 toner is also referred to as Canon LBP7110Cw toner, Canon MF624Cw toner, Canon MF628Cw toner, and Canon MF8280Cw toner.
Without compromising quality, YB-compatible Canon 131 cartridge is much cheaper than the original ones. You can get the same performance as the original Canon cartridge does at a fraction of the price. It can help a lot with reducing spending for individuals and businesses. Therefore, it's an economical and wise choice for you.
100% Satisfaction Guarantee
We offer same-day dispatch when you order goods in our store before 4:00 pm PST or 5:00 pm EST. In addition, there will be super-fast delivery for you. It usually takes 1-3 days. Furthermore, YB Toner offers free shipping on orders over $30 to the contiguous US with no extra shipping charges. Our considerate service helps you to easily save time and money.
Furthermore, our store provides more intimate after-sale services. We extend the product warranty to 2 years, bringing more confidence to you when you consider our products. Within these 730 days, you can return the products with defects for a full refund or replacement.