Canon imageCLASS MF462dw Toner Replacement from $35.95
Canon imageCLASS MF462dw toner replacements include compatible Canon 070 and Canon 070H. These two models of toner cartridges can work perfectly with Canon imageCLASS MF462dw all-in-one printer. Besides its great compatibility, the toner cartridge relies on dedicated materials (like toner powder) to produce high-quality monochrome prints. With such good performance, Canon MF462dw toner is only priced at 1/4 of the original one. It will be your ideal toner replacement for your future cost-effective printing planning.
Meanwhile, we also offer better after-sale service for our cheap Canon imageCLASS MF462dw toner replacements. The after-sale services include a 30-day money-back guarantee and a 2-year product warranty. At YB Toner, your rights are protected, and no money will be wasted here.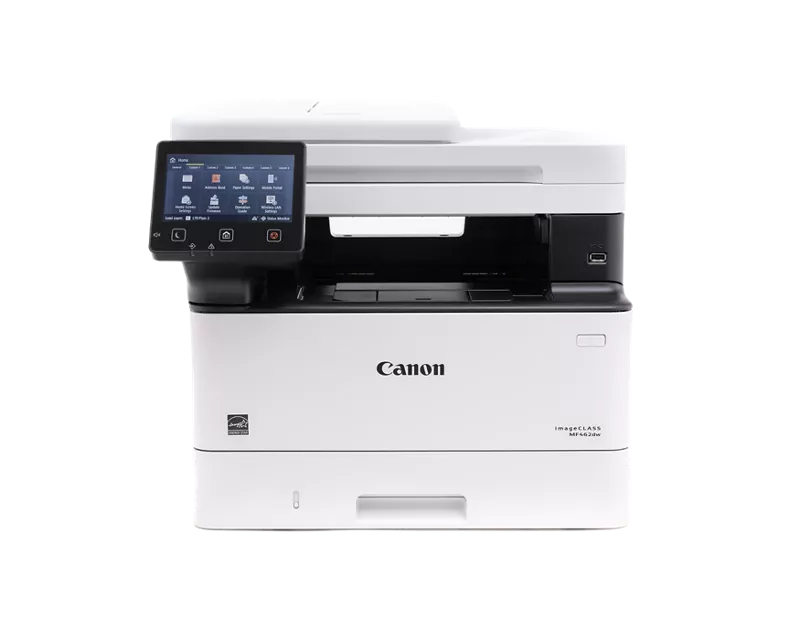 Reasons for Buying Canon MF462dw Toner Replacement from YB Toner
1. Toner Compatibility:
The Canon MF462dw toner cartridge is explicitly designed for use with the Canon imageCLASS MF462dw printer. It's engineered to work seamlessly with this model, ensuring compatibility and optimal performance. This can help you keep printing your documents or other materials without interruption.
2. Page Yield:
Our Canon imageCLASS MF462dw toner offers the same page yield as genuine Canon toner cartridges. The standard-yield toner cartridge for the Canon imageCLASS MF462dw (Canon 070) typically offers a page yield of approximately 3,000 pages based on the standard 5% coverage of an A4-sized paper. This is a reasonable page yield for small to medium-sized offices or individuals with moderate printing needs. While the high-yield toner cartridge for the Canon imageCLASS MF652dw (Canon 070H) offers a page yield of 10,200 pages. So, this toner cartridge is suitable for printer users with high-volume printing needs. These high-yield cartridges can significantly increase the number of pages printed before replacement is necessary, offering cost-efficiency and reduced downtime. Check the blog Canon 070 vs 070H to learn more differences.
3. Toner Type:
The Canon imageCLASS MF462dw toner cartridge is a top-quality black monochrome toner cartridge. Monochrome toner is ideal for printing documents, text, graphics, and other materials in black and white. It's especially suited for offices and businesses that primarily require crisp and legible black-and-white prints.
4. Print Quality:
Our compatible toner cartridges are well-regarded for producing professional-quality prints. The toner is formulated to deliver sharp, clear text and high-resolution graphics. This ensures that your documents and images are of the highest quality, free from smudging or streaking.
5. Easy Installation:
Replacing the toner cartridge in the Canon imageCLASS MF462dw is a straightforward process. The replacement process is similar to the replacement of genuine Canon toner. The whole replacement is easy and can be completed smoothly within several minutes. Moreover, the manual included in the box will provide clear, step-by-step instructions, making it accessible even for those with minimal technical expertise.
6. Consistency and Reliability:
Our Canon imageCLASS MF462dw toner cartridges are known for their ability to consistently deliver high-quality results. Whether you're printing the first or the last page of a document, the print quality remains consistent. This minimizes the need for reprints and ensures that every document is as sharp as the first.
7. Cost-Effective Printing:
Our Canon MF462dw toner, especially high-yield options, can be cost-effective in the long run. By reducing the frequency of cartridge replacements and consistently producing high-quality prints, you can save on printing costs over time.
8. Toner Warranty:
The warranty of Canon imageCLASS MF462dw toner will be effective immediately after you purchase it. The warranty policy includes a 30-day money-back guarantee and a 2-year product warranty, meaning that you can return any defective Canon MF462dw toner for a refund or free replacement.
In summary, the toner cartridge for the Canon imageCLASS MF462dw is a purpose-built consumable designed for high-quality monochrome printing. It offers compatibility, reliability, and a range of features, including high-yield options for cost-efficiency, environmentally responsible choices, and straightforward installation. Choosing genuine Canon toner cartridges ensures the best results and longevity for your printer. Whether for personal or business use, this toner cartridge delivers consistent, professional-grade prints that meet a variety of needs.