HP Color LaserJet Enterprise M555dn Toner Replacement
Well-known for its high compatibility, the alternative HP Color LaserJet Enterprise M555dn Toner can replace the original HP 212A and HP 212X toners. Under many experiments, the outcomes of its quality are good. Furthermore, it matches the HP Color LaserJet Enterprise M555dn printer and works well with other HP laser printers. With our HP LaserJet Enterprise M555dn toner, you will get brilliant printouts with rich black and vibrant colors. Surprisingly, this premium HP LaserJet M555dn toner with genuine-like quality and capacity is at a low price. Besides, we offer free shipping on orders over $30. Plus, orders placed before the cut-off time in business days will get same-day dispatch. Both single-pack and combo-pack of compatible HP M555dn cartridges are available. Do not hesitate and add them to your cart now!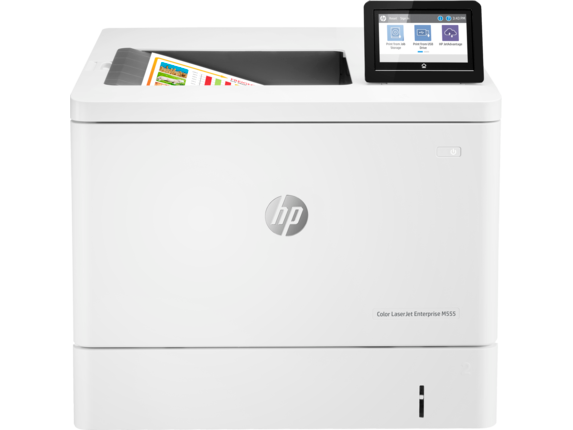 Prominent Features of Compatible HP M555dn Toner
As one of the fundamental attributes of a good product, high quality is our first pursuit. We have tested and monitored this compatible HP M555dn toner for performance quality and page yield. It is capable of printing the same number of sheets as the original toner HP M555dn without lowering page yield.
Moreover, the compatible HP M555dn toner is equipped with the latest chip. It is user-friendly without chip replacement. This thoughtful design aims at getting your 100% satisfaction with our goods. Thus, it's a solid choice to serve for your HP laser printer.
Many consumers may be concerned about the compatibility of toner cartridge replacement. However, we assure you that this compatible HP M555dn toner can perfectly match your genuine printers, printing sharp and vivid colors on your texts. After being tested and monitored for certain times, this product series comes out with pleasant compatibility results. This toner replacement for the HP Color LaserJet Enterprise M555dn printer can definitely bring you a genuine-like user experience. So, why not have a try?
In order to meet the different needs of individuals and businesses, we provide you with choices of complete capacities, colors and combinations. The standard yield compatible HP M555dn black toner yields 5,500 pages, while the color ones yield 4,500 pages each. Meanwhile, the black high yield one yields 1,3000 pages, and the cyan/magenta/yellow has a page yield of 1,0000. The right sizes you need for your family or office can be found in our store.
In addition, we offer the 4-color cartridge combination set to save you time managing the shopping cart. Hence, just take this toner cartridge set home for your printer with the need of all four colors. It provides a 100% quality guarantee. Obviously it's your best choice.
You can get this product with excellent performance at a preferential price. You can save up to 60% by purchasing a compatible toner HP M555dn compared to buying the original. If you buy the combined package, you will save more. We are committed to giving our customers the lowest price with the highest quality. Just take action for your fondness!
What You Will Get With YBTONER M555dn Toner Replacement
Information Confidentiality
No need to worry about privacy leakage. We put the protection of our customers' private information at the first place. All of your website traces, personal information and delivery addresses will be secretly kept. Your information will be safe!
Excellent Service Experience
Unlike the companies who just cover the shipping fee for orders with high amounts, free postage on goods over $30 will be provided by us. Apart from that, our store gives security to after-sale service of sold products. A lifetime warranty would be given to your purchased toner cartridges, from the day you first apply it to the HP laser printer to the day it is used up. Be confident to buy in our store!
Additionally, you could return the defective products for a full refund or a replacement within 2 years. If you are faced with difficulties in installing or operating, feel free to click the button of help in our website. Whether you are satisfied or not, it all depends on you. We are glad to receive your parise, and we humbly accept the criticism, too.