HP Color LaserJet Pro MFP M477fdw Toner Replacement
HP Color LaserJet Pro MFP M477fdw toners can replace cartridges of original HP's. YB Toner offers HP 410A standard yield and HP 410X high yield. Meanwhile, these two kinds of HP MFP M477fdw toners – HP 410A and HP 410X replace cartridges are designed with chips, which are easy to install but not voiding your printer warranty. YB Toner offers customers free shipping if you purchase our compatible toner cartridges over $30 totally. Along with the free shipping policy, we also provide a two-year warranty on our HP cartridges.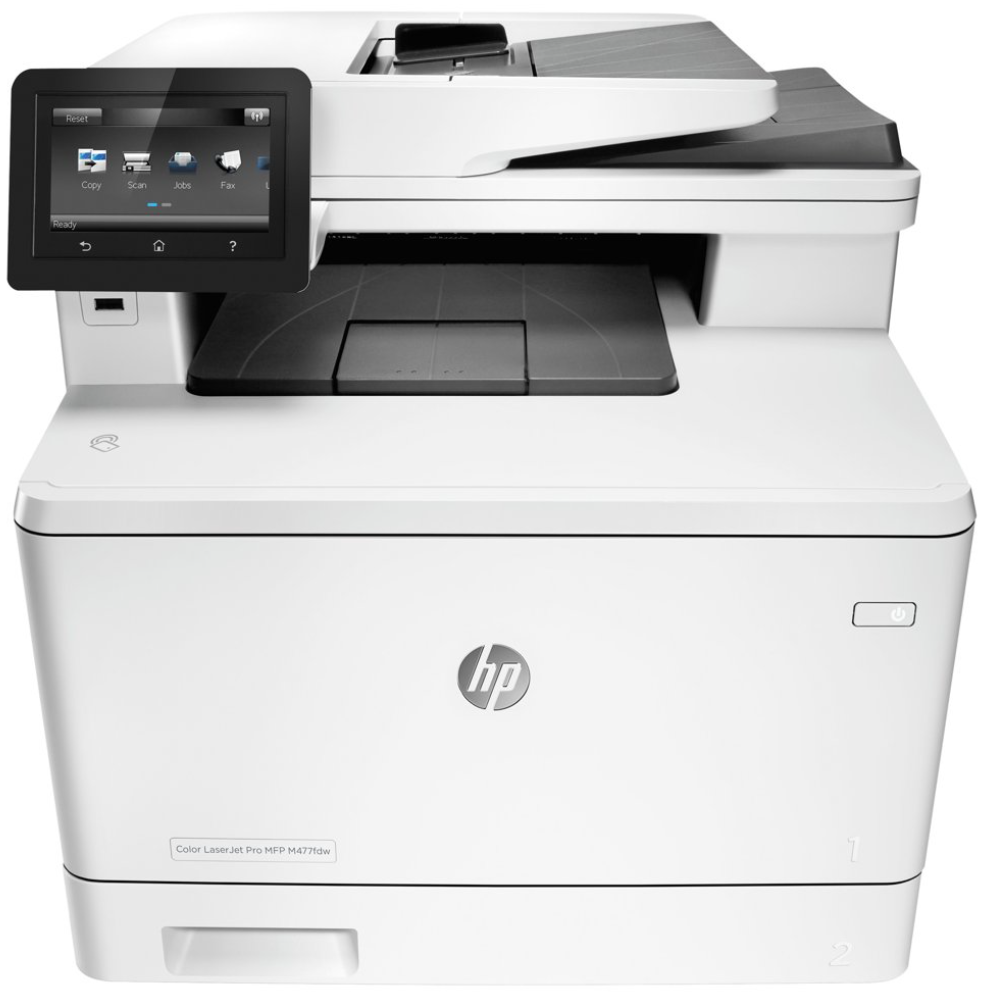 Details of HP MFP M477fdw toners
The color and page yield of HP Color LaserJet MFP M477fdw toners high yield toner cartridges
HP M477fdw toners are compatible toner cartridges with different page yields and colors. All HP toner MFP M477fdw has 4 colors – black cyan magenta yellow. The standard yield – HP 410A is including CF410A CF411A CF412A CF413A . For its page yield, it has 2,300 pages in black and color. At the meantime, HP 410X high yield toner cartridges also have 4 models, namely CF410X CF411X CF412X CF413X . In contrast, their page yield is larger than HP 410A's. HP cartridge has a page yield of 6,500 pages in black and 5,000 pages in colors. The different page yield and color of HP Color LaserJet Pro MFP M477fdw toners can meet the different needs of customers. So you can choose a compatible toner cartridge that suits you and buy it on demand.
The high quality of HP LaserJet Pro MFP M477fdw toners
Pro MFP M477fdw printer toners' print quality is as good as the original HP high yield or standard yield. Through the continuous efforts of our technical R&D team, our products are of excellent quality and have a professional printing effect. You can see the black and white printing fonts are clear and without ghosting. In the meanwhile, color printing has vivid color and great aesthetics. Additionally, you don't have to worry at all about compatible Pro MFP M477fdw printer toners not fitting the printer. Meanwhile, you don't need to concern about your printer warranty. Our HP LaserJet Pro MFP M477fdw toners will not damage your printer. Because our HP M477fdw toner comes with a chip, the printer can recognize the chip of the compatible product, and the chip can facilitate you to finish the installation. Then you are ready to put HP Color LaserJet MFP M477fdw toner into use.
Thoughtful service of HP toner MFP M477fdw
We attach great importance to protecting the privacy and security of our customers. Therefore, we promise not to publicly sell consumer personal information. YB Toner provides free shipping on orders over $30 and a two-year warranty on all of our compatible toner cartridges. The free shipping promotion can enable you to make savings on the cost of cartridges delivery. And the two-year warranty can also assist you to get rid of the concern over returns and exchanges. We will do our best to help you solve your problem. So you can have peace of mind to buy our products.