HP LaserJet Enterprise M607n Toner Replacements
In YB Toner, we offer good value HP 37A, and HP 37X toner cartridges for your HP LaserJet Enterprise M607n printer. And these carefully-engineered HP M607n toner cartridge replacements can work for you to deliver brilliant printing results. In short, we aim to offer you products with super-low prices and superior-quality.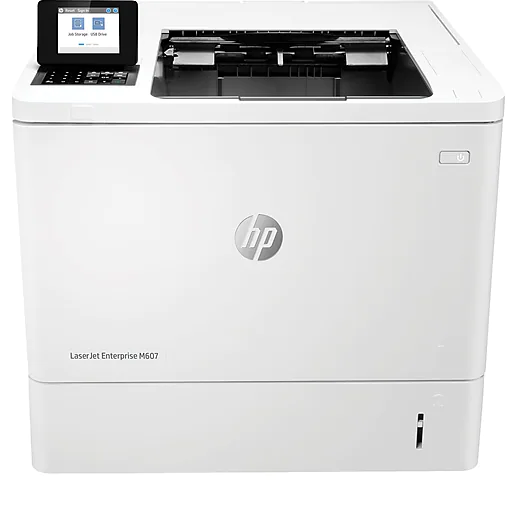 Reasons for Buying Our HP M607n Toner Replacements
Super-low Price of HP LaserJet M607n Toner Cartridges
Here are some figures that can show our compatible HP M607n printer toners have superiority in terms of price. For instance, HP original HP37A black toner cartridge is priced at around $300. With the money you spent on the original toner cartridge, you can buy three of our compatible HP 37A toner cartridges. Moreover, our HP M607n toner cartridges have the same page yield as the original toner cartridges. So, if you don't want to pay a high money for original HP M607n black toner cartridges, our compatible toners with super-low price will be your first choice.
Superior Quality of HP LaserJet Enterprise M607n Toner Replacements
We know that it is difficult to make you buy our HP LaserJet M607n toner cartridges only because of the low price. Only by providing you with excellent-quality products can we get your trust. So, we always set a high standard for the quality of our ink toner cartridges. In order to ensure the high quality of our compatible printer cartridges, we take strict control of each process such as design, production, and performance testing. We guarantee that our toner cartridges will work in good harmony with your HP LaserJet Enterprise M607n printer to produce crisp and legible printed pages.
Considerate Services of HP M607n Toner Replacements
To bring you a great shopping experience, we will provide you with attentive services. Firstly, as long as your order amount is over $30, you can enjoy free shipping. So, it means that each HP LaserJet Enterprise M607n toner cartridge comes with free shipping. Secondly, a 2-year warranty for each HP M607n toner cartridge is provided. In this way, your money will not be wasted. After receiving the toner cartridge, no matter what problems you encounter, you can come to us for help.