HP LaserJet Enterprise M608n Toner Replacements
The toner cartridge replacements for HP LaserJet Enterprise M608n Printer we offer include HP 37A standard yield black toner cartridge, HP 37X high yield black toner cartridge, and HP 37Y extra high yield black toner cartridge. Using these compatible toners to work with your M608n printer, you can get low-cost but high-quality printed pages. You can enjoy the benefits, like free shipping and a 2-year warranty when you purchase any of these HP M608n toner cartridges.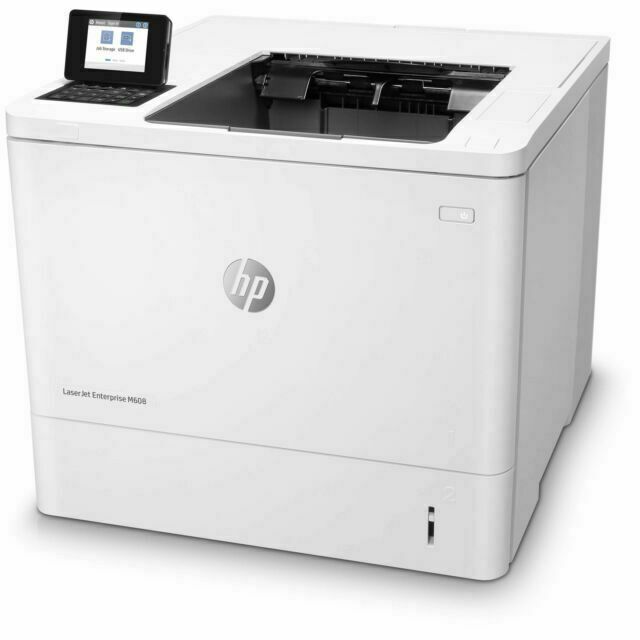 Reasons for Buying Our HP M608n Toner Replacements
Appealing Price and Quality of HP M608n Toner Cartridge Replacements
If you already know the prices of original HP LaserJet M608n toner cartridges, you will realize how cheap our compatible toner cartridges are. Take the HP 37A toner cartridge as an example. The price of the original HP 37A toner cartridge is approximately $200, while our compatible one is priced at about $60. By purchasing our compatible cartridge, you can save $140 immediately. Although our toner cartridges are favorable, the quality of our products is guaranteed. To bring first-class quality HP M608 toner cartridge replacements to you, extremely strict production and testing systems are applied by our manufacturing team. We can say that the quality of our compatible cartridges is comparable to that of the original HP toner cartridges.
Diverse Yields of HP LaserJet Enterprise M608n Toner Replacements
Here are three types of HP M608n printer toners with different capacities. The page yield of the HP 37A black toner cartridge can get up to 11,000 pages. HP 37X high yield black toner cartridge and HP 37Y extra high yield black toner cartridge can print 25,000 pages and 41,000 pages respectively. This series of toner cartridges are specially designed for the printer constantly in a busy working state. So, to be honest, it would be more economical to buy HP 37X or HP 37Y laser toners which have a lower cost for each page in comparison to HP 37A.
Well Matching of HP M608n Printer Toner Replacements
These compatible HP toner M608n cartridges are well designed and produced. They can perfectly match your HP LaserJet Enterprise M608n laser printer, greatly demonstrating compatibility of them. It will be very convenient to replace your toner cartridge. The replacing procedure is basically the same as the original HP M608n printer cartridges. Moreover, these HP toner cartridge replacements and your HP M608n laser printer can work together to print outstanding outputs. And they also do not harm your HP laser printer during the printing process.
Frequently Asked Questions about HP M608n Toner and Printer
Do your HP M608n toner cartridge replacements void my printer warranty?
No, it won't. Your printer warranty won't become invalid by using our compatible in and toner cartridges in our store. As long as there is no evidence to prove that it is the compatible toner and ink cartridges that caused the damage to the printer, the printer manufacturer is obliged to provide repair service for the customer within the specified warranty period. It's unreasonable and overbearing to refuse to provide repair service for customers just because of using compatible ink and toner cartridges.
Will my HP M608n printer toner cartridge become dried out if it is idle?
No, your HP M608n printer toner cartridges won't become dried out. Unlike ink cartridges, the printing material of toner cartridges is toner powder which is in a solid state. Only the liquid material will dry out. But be careful not to put the toner cartridge in a humid place. It can prevent the toner powder from deteriorating which will result in poor printing quality.
What can I do if my HP LaserJet Enterprise M608n printer says "No Toner"?
If your HP LaserJet Enterprise M608n printer displays the message "No Toner", it generally means that the cartridge is not installed correctly or there is something wrong with your laser printer. Such conditions will stop your cartridge from being successfully identified by your HP printer. Firstly, what you need to do is to remove the toner cartridge from the printer. And then, you need to gently install the toner cartridge back in the printer again. If you find this method doesn't work, please contact us. We will help you solve any problem patiently and seriously.