HP LaserJet Enterprise M610dn Toner Replacement
Compatible HP LaserJrt Enterprise M610dn toner is a replacement for the original HP 147A black toner. It has a page yield of 10,500 pages. It can print precise lines and soft arcs with rich black. And it is made with quality toner powder. By using it, you won't meet common printing problems like powder leakage, light color, or any other. It comes with a lifetime and 100% satisfaction guarantee. We provide fast and free shipping on orders over $30.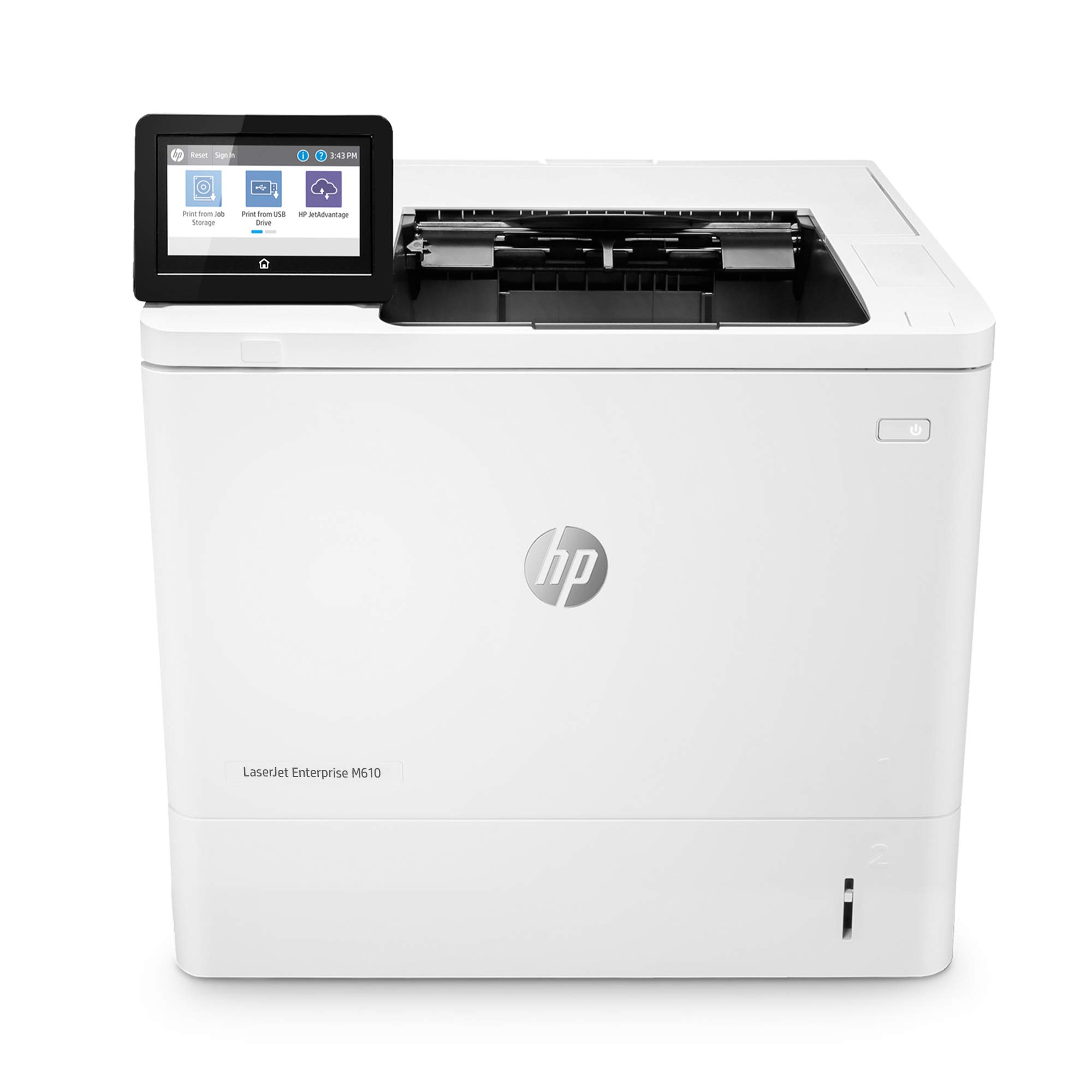 Why Buy HP LaserJet Enterprise M610dn Toner from YB Toner?
HP M610dn toner replacement has a page yield comparable to the genuine
As a compatible toner cartridge, our HP LaserJet Enterprise M610dn toner replacement can print 10,500 pages. And we measure the page yield based on the ISO standard. You can be confident that the HP M610dn toner you received has the same page yield as the genuine.
HP LaserJet M610dn toner has reliable performance and great compatibility
Our HP M610dn toner is a premium ink toner. It can deliver printing results with sharp text, rich blacks, and crisp graphics that you can count on 10,500 pages consistently. And the printed pages can withstand the test of time. You can use printed documents for a long time, but your experience will not be affected. HP toner M610dn replacement also can keep your printer's fast-speed performance, ensuring your business runs smoothly.
Moreover, it has excellent compatibility. Your printer can recognize it quickly. And it can work flawlessly with your HP printer without voiding your laser printer's warranty. Additionally, our toner is nearly the same size as the original HP. Therefore, you can replace it easily and create a quiet office environment because it won't make harsh noise.
YB Toner applies quality toner powder to formulate HP LaserJet M610dn toner
To produce quality HP LaserJet M610dn toner, we use premium toner powder to manufacture it. Hence, our HP M610dn cartridge can generate results with rich blacks and high precision. And it has a low waste rate, which means it can help print more pages and produce less waste toner powder. In this way, it can help you reduce printing costs and protect the environment. Lastly, it will not pollute the air of your office, which helps protect your health.
You can enjoy worry-free shopping
We aim to provide our customers with satisfactory shopping experiences. Therefore, we think from their perspectives and do what we can to alleviate their concerns. We provide a lifetime warranty and 100% satisfaction for our HP M610dn cartridge. In this case, you can find us for technical support, return or refund if there is any quality problem with our LaserJet Enterprise M610dn toner. And we accept online orders returned by mail. In addition, we offer free shipping on orders over $30 and sent to the continental USA. And we will test our toner before we pack them to ensure every toner we send to our customers can work properly. Last but not least, we will pack our toner cartridges well so that you can receive ink toners in good condition.
Frequently Asked Questions about HP LaserJet Enterprise M610dn Toner
Are HP 147X and HP 147Y toners the same as the HP 147A toner? Can HP 147X and HP 147Y toners work with M610dn printers?
HP 147A, HP147X, and HP 147Y toners are different in capacity. HP 147A toner is a standard-yield toner. But HP 147X and HP 147Y toners are high yield toners. Moreover, they also work with different printers. Neither HP 147X nor HP 147Y high yield ink toner will work with HP M610dn laser printer. Only HP 147A black toner will work with the M610dn laser printer.
Why does the manufacturer of compatible products not display the HP brand or logo on the packaging?
Lexmark Canon Epson Brother Dell HP Xerox and other manufacturer brand names and logos are registered trademarks of their respective owners. Therefore, brand name designations or references are made solely for purposes of demonstrating compatibility.