Compatible HP LaserJet Enterprise M611dn Toner Cartridge
Our HP LaserJet M611dn toner can deliver precision output page after page at high speed. We promise to give you top-notch goods that are appropriate for many occasions. Thus, we offer standard yield HP 147A black toner and high yield HP 147X black toner for M611dn laser printers. For performance quality and page yield, our cartridges have undergone testing and monitoring. What's more, our M611dn ink toners have been strictly tested to match laser printers without damaging your printer warranty. Furthermore, free shipping and a lifetime guarantee cover our HP LaserJet M611dn toners. And we strive to provide a 100% satisfaction guarantee to our customers.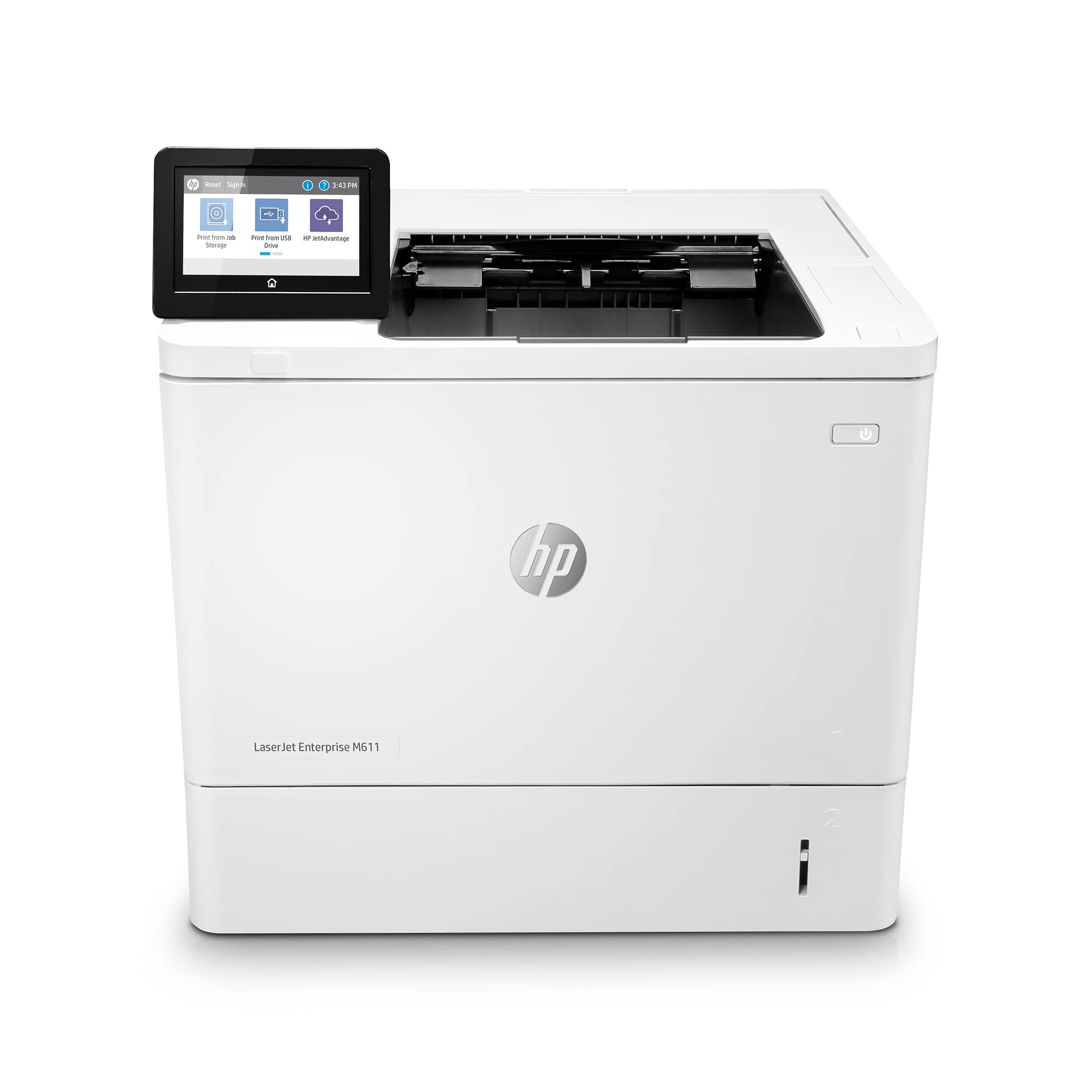 The reason you purchase M611dn ink toner at YB
The high quality of HP M611dn toner cartridges
You can count on our reliable HP LaserJet Enterprise M611dn toner replacement to provide high quality printouts. And it will last a long time. Besides, our HP M611dn toner cartridges offer better precision, more vivid images, and sharper text. With our HP LaserJet M611dn cartridges, you can print great, crisp pages that are perfect for home and workplace use. Moreover, there is no room for substandard products after a stringent and skilled assessment. Additionally, our compatible HP toner offers the same yield and printing speed as OEM.
We have considerate services for HP LaserJet M611dn toner
Our HP M611dn toner cartridges currently come with free shipping on purchases over $30. You are exempt from paying the freight as long as your purchase totals $30 or more. What's more, a lifetime guarantee and a 100% satisfaction guarantee cover our compatible HP toners. We offer a 100% satisfaction guarantee that gives you peace of mind when shopping. Besides, we will make every effort to resolve any issues you may have with your purchase. Finally, you can purchase ink and toner products from us with a lifetime guarantee.
FAQs of HP LaserJet M611dn cartridge
What toner is for HP M611dn printer?
We provide regular yield HP 147A black toner, high yield HP 147X black toner and extra high yield HP 147Y black toner for HP M611dn printer. The difference between them is their page yield. HP 147A black toner has a page yield of up to 10,500 pages. In contrast, HP 147X high yield black toner cartridge can yield up to 25,200 pages per cartridge (at 5% coverage). At the mean time, extra high yield black HP 147Y toner yield 42,000 pages each.
How long will your toner cartridges last?
Depending on the type of cartridge you use, a printer cartridge's shelf life can be different. Our compatible cartridge has an average shelf life of 24 months. The plastic nature of toner powder prevents toner cartridges from drying out, but internal cartridge components can wear with frequent usage.
Does your M611dn ink cartridges harm the environment?
Definitely not. The HP M611dn toner cartridges from YB are compatible and provide high-quality printing while being environmentally friendly. In addition, our M611dn toners comply with environmental regulations and are created from components that are safe for the environment. Meanwhile, our HP M611dn cartridges have a high transfer efficiency while emitting no chemicals into the environment. As a result, we provide ecologically friendly toner cartridge replacements for HP M611dn laser printers.
Does using your M611dn ink cartridge void my printer's warranty?
It does not! The use of our compatible HP LaserJet M611dn cartridge will not void your printer's warranty. On all of our HP toners, we provide a lifetime warranty. If you have any issues with our products, don't be reluctant to contact us.
What are brand name designations or references for?
We use brand name designations or references (such as HP) for purposes of demonstrating compatibility. Other brands, for example, Apple Brother Dell HP IBM Lexmark Canon Epson Xerox and other manufacturer brand names and logos are registered trademarks. Their designations or references are made solely for purposes of showing compatibility.