HP LaserJet Pro 3001dw Toner Replacements from $39.50
HP 138A and HP 138X LaserJet black toner cartridges also can be collectively called HP LaserJet Pro 3001dw toner cartridges. YB Toner is selling these 3001dw printer cartridges at very reasonable prices recently. Moreover, we believe that outstanding printing quality and productivity will greatly impress you if you use these toner cartridge replacements. Meanwhile, we provide you with quality shipping and after-sale services to ensure your 100% satisfaction. Your satisfaction about these HP 3001dw toner replacements is our ultimate goal.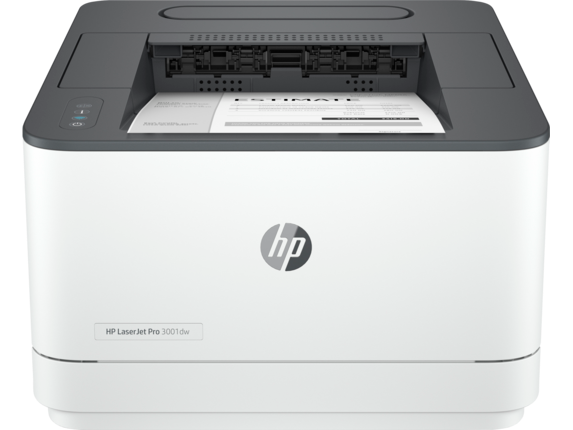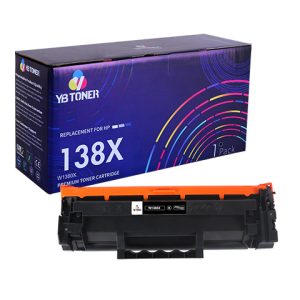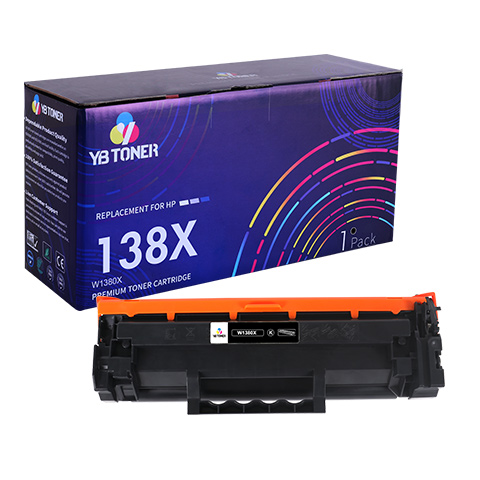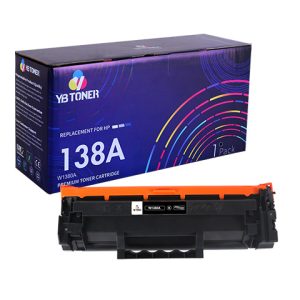 Reasons for Buying HP 3001dw Toner Cartridge Replacements
HP LaserJet Pro 3001dw Toner Cartridges Are More Economical
If you are looking for money-saving LaserJet Pro 3001dw toner replacements, our compatible HP 138A or HP 138X toner is the best choice for you. Unlike expensive original HP toner cartridges, these 3001dw printer cartridges are priced at a very low level. As you can see, their prices are only a fraction of the originals. It is clear that you can save a bundle by buying our compatible toner cartridge. So, order these wallet-friendly HP 3001dw toner replacements now so as not to miss the deal.
Compatible HP 3001dw Toner Cartridges Are of Good Quality
A good toner cartridge cannot be created without good materials. So, all raw materials these compatible LaserJet Pro 3001dw toner cartridges use are in compliance with industrial standards. In addition to premium materials, we also have a professional team and professional production, testing equipment to ensure the quality of HP 3001dw toner cartridges. These black toner replacements can produce crisp and legible work documents for you. Under normal use, print quality problems rarely occur. Moreover, the page yield of HP LaserJet Pro 3001dw toner replacements is equal to the original HP toner cartridges.
Satisfactory Shipping & Warranty Services
Firstly, you can enjoy free shipping if the order is worth more than $30. Secondly, we offer same-day shipping service if you place your order before 4:00 pm PST or 5:00 pm EST (business day). Finally, you can also enjoy super-fast delivery. The package usually can reach your hand within 1-3 days.
We provide better after-sales services than the industry standard. Each HP LaserJet Pro 3001dw toner cartridge comes with a 30-day no-reason money-back guarantee and a 2-year quality guarantee.
Frequently Asked Questions about Compatible HP LaserJet Pro 3001dw Toner
What's the difference between remanufactured and compatible HP LaserJet Pro 3001dw toner cartridges?
Remanufactured HP LaserJet 3001dw Cartridge:
It is a recycled original HP 3001dw toner cartridge that has been professionally cleaned, and refilled with third-party toner powder. If the toner the cartridge contains is of good quality, it can also produce same quality printouts as the originals.
Compatible HP LaserJet 3001dw Cartridge:
It is a totally new brand HP 3001dw toner cartridge made by the third-party manufacturer. The high-quality compatible 3001dw toner also can make sure you get the same quality prints as OEM.
What is a no-chip toner cartridge HP 138A/X?
Compatible toner cartridge suppliers usually will offer "no-chip" version for some models of toner cartridges. The "no-chip" toner cartridge HP138A/X means the cartridge is not built in with a new chip. Users have to remove HP toner chip from the OEM cartridge, and install it into the new "no-chip" cartridge. After being installed with the OEM chip, the LaserJet 3001dw toner replacement can work like the original HP toner cartridge. Since the chip is reused, it cannot provide toner level for you.
How long can these HP LaserJet 3001dw toner cartridges work?
The working time of HP LaserJet 3001dw toners is determined by the amount of toner powder. The standard yield 3001dw toner can yield up to 1,500 standard pages at 5% coverage. While high yield 3001dw toner with more toner powders can print 4,000 standard pages. If you want to make your LaserJet 3001dw toner work longer, you can reduce the size and definition of font and image of documents you are going to print. You can get more printed pages with using less toner.
How to install HP138A or HP138X in HP LaserJet Pro 3001dw Printer?
The installation process will be easy for almost users. Even if you are a green hand in installing toner cartridge, you won't spend much time replacing it.
-Firstly, you need to open the white front cover of your 3001dw printer.
-Secondly, pull out the cartridge slot, and take out the old HP138A/HP138X cartridge.
-Thirdly, tear off the protective cover of a new HP LaserJet 3001dw replacement, and put it into the slot.
-Fourthly, push the cartridge slot back, and close the front cover.
Do you provide compatible HP 3001dw toner with a chip?
We currently offer no-chip version HP 3001dw toner replacements. The compatible HP 3001dw toner with chip will be released in a few months. You can subscribe to us to get the latest information.