HP LaserJet Pro 3001dwe Toner Replacements from 

$

39.50
HP LaserJet Pro 3001dwe toner cartridge is the collective name of HP 138A and HP 138X. YB offers these HP 3001dwe toner replacements at bargain prices. Simply move the chip from the original HP toner cartridge to our products. At the same time, we win your trust and support with the first-class quality and productivity of 3001dwe toner cartridges. Moreover, to give you an unparalleled shopping experience, we insist on providing you with 100% satisfactory services during your shopping.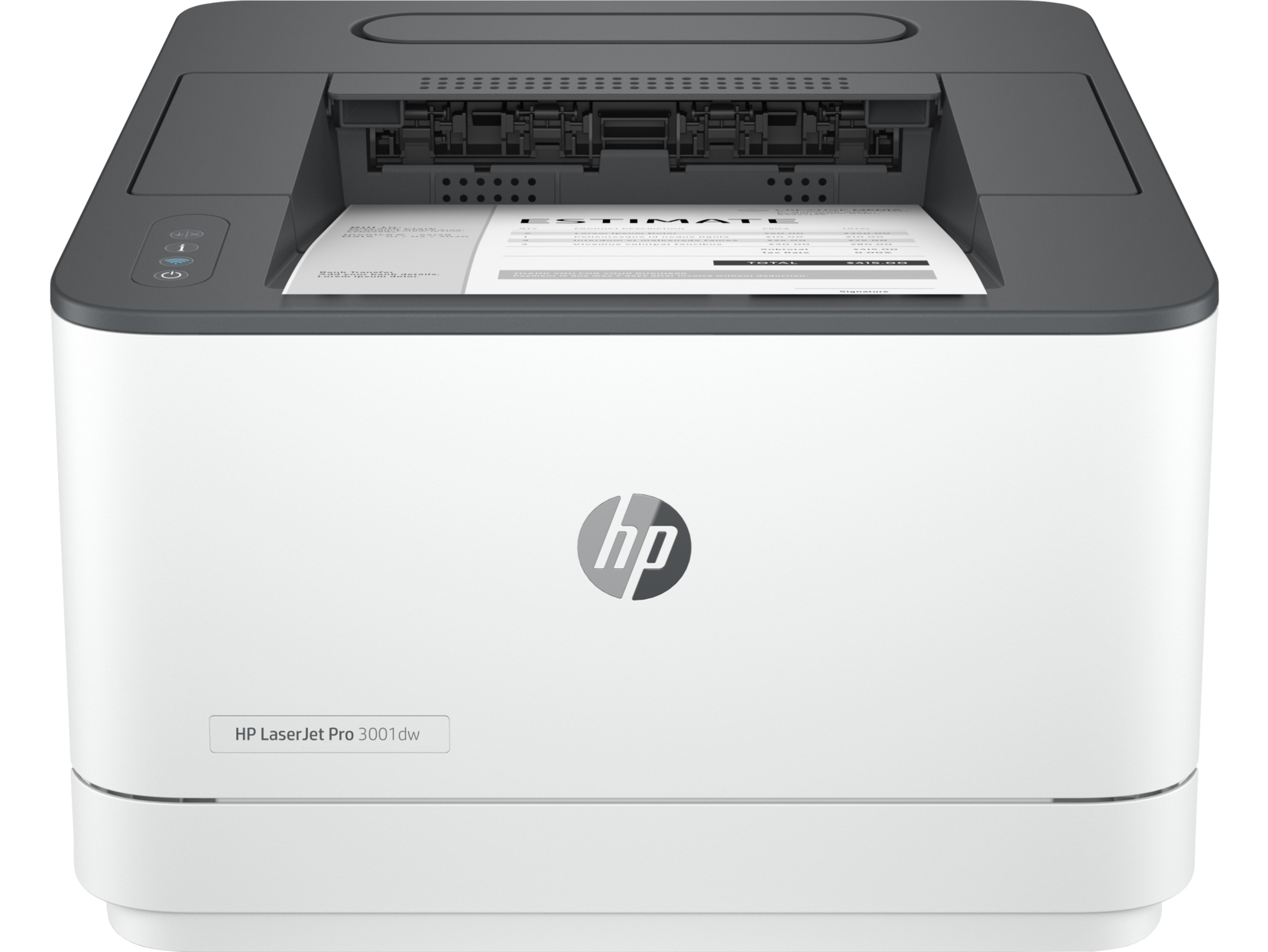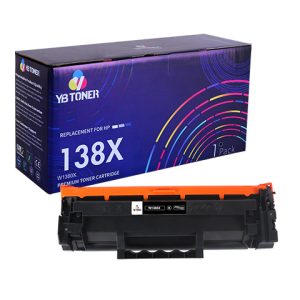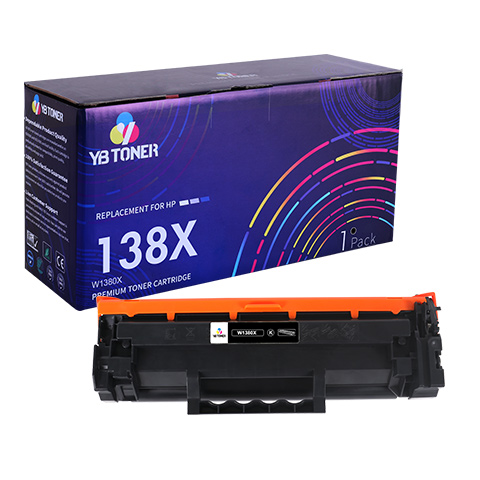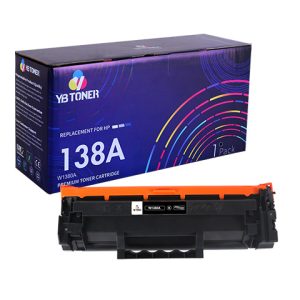 Reasons for Buying HP LaserJet Pro 3001dwe Printer Cartridges from YB 
Compatible HP 3001dwe Toner Cartridges Are Competitive in Price
YB Toner offers budget-friendly replacements for HP 138A and 138X original black LaserJet toner cartridges. These compatible HP 3001dwe toner cartridges are being on sale now. The sale prices are too good to miss. The prices of compatible HP LaserJet Pro 3001dwe printer cartridges are 50%~60% less than original HP toner cartridges. It means the printing cost will be greatly reduced when you use these toner cartridges to print. So, place an order now to get HP 3001dwe toner cartridges at the best prices.
HP LaserJet Pro 3001dwe Toner Replacements Are in Line with OEM Quality
These are high-quality HP 3001dwe black LaserJet toner cartridge replacements that you can totally rely on. These compatible 3001dwe toner cartridges are not made by a small team, but by a large professional industry-leading team. Our production team strives to manufacture toner cartridges as good as the original toner cartridges in every aspect. Moreover, the printing tests had proven that the quality of our LaserJet Pro 3000dwe toner replacements is comparable to OEM cartridges. It can still produce legible and crisp monochrome documents that can meet OEM standards in the fast print state.
HP 3001dwe Toner Replacements Are as productive as OEM
It is toner powder that mainly determines how many pages one cartridge can print. The toner powder volume of these 3001dwe printer cartridges is similar to the original HP toner cartridges. So, they can yield the same number of pages as HP 138A and 138X original black LaserJet toner cartridges. The standard-yield HP 138A toner cartridge has a total yield of 1,500 pages, while the high-yield version HP 138X can yield up to 4,000 pages. Two capacity options can meet your different printing needs.
HP LaserJet Pro 3001dwe Toner Cartridges Are Easy to Replace
These no-chip HP LaserJet Pro 3001dwe cartridges are ready to use. Although these black toner cartridges do not have chips, our user-friendly toner chip removal tool and instruction manual ensures easy chip transfer. All it takes is a little effort to remove the OEM chip from the original HP cartridge to our product before installation. Then you can plug it directly into your HP printer. It's very easy to set up and manage.
Same-day Shipping and Fast Delivery
To offer you a better shopping experience, we will ship your HP LaserJet Pro 3001dwe toner orders as soon as possible. Under normal conditions, if the order is placed before the cut-off time (4:00 pm PST or 5:00 pm EST, business day), the products you buy will be shipped on the same day.
In addition to the fast shipping, fast delivery is also provided. We will deliver the products from the warehouse (CA or PA) which is closer to you according to your address. If nothing goes wrong, most packages will be successfully delivered within 1-3 days in contiguous U.S. states.
Frequently Asked Questions about HP LaserJet Pro 3001dwe Toner Replacement
Are HP 138A and HP 138X interchangeable?
Yes, HP 138A and HP 138X are totally interchangeable. These two 3001dwe toner cartridges are compatible same HP laser printers. And they are all the same in the aspects of appearance, size, and quality. If you are an HP LaserJet Pro 3001dwe printer user, you can choose any one of them to use.
What can I do with HP smart app when I use HP LaserJet Pro printer?
This is an app created by HP company to help you manage your printing job more easily and conveniently. With the help of this app, printers in multiple locations can print from any device and print from anywhere. Sometimes, to access the full functionality of some HP smart features, it may need a network connection (like Wi-Fi) and an HP account.
Note: Your personal information is always secure if you buy products from YB Toner.