Compatible HP LaserJet Pro M402n Toner
Our HP LaserJet M402n toners provide the identical level of performance quality and page yield as original HP toners. Two different kinds of HP LaserJet Pro M402n toner cartridge replacements are available at YB. The first one is HP 26A CF226A black toner cartridge. Meanwhile, the other alternative is HP 26X CF226X high yield black toner. Besides, our HP Laser Jet Pro M402n toner cartridges have been tested the compatibility with HP laser printers. Unlike other printing supplies will void your printer warranty somehow, ours will not. Moreover, we supply free shipping, a lifetime guarantee, and a 100 satisfaction guarantee on our compatible products.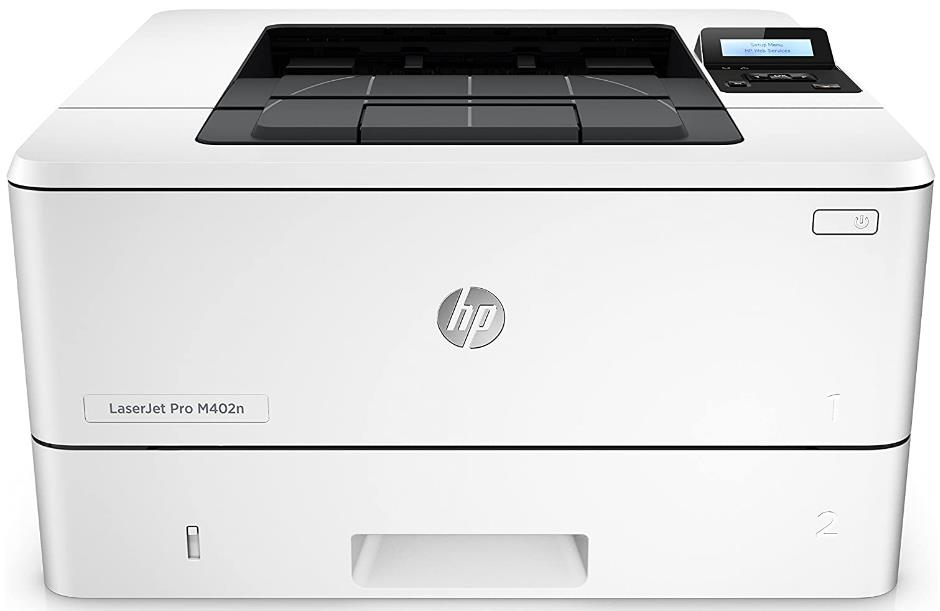 The Reason to Purchase HP M402n Toners at YB
HP LaserJet M402n toner with excellent print quality
HP Laser Jet Pro M402n toner from YB has the outstanding print quality and prints quickly. For laser prints that look professional, use our HP 26X black high yield toner cartridges to produce sharp black lettering. In addition, our compatible ink and toners have a long lifespan. Better precision, more vibrant visuals, and clearer lettering are all features of our HP Laser Jet Pro M402n toners. Additionally, compared to other manufacturers' CF226X HP toners, our HP 26X black toners offer excellent value and superior quality. You may print wonderful, crisp pages that are ideal for usage at home or at the office using our HP LaserJet M402n toners. In addition, our cartridges have been tested strictly, so there will be no defective products. Thus, they can fit perfectly with your printer but your warranty can still be valid.
HP Laser Jet Pro M402n toner with sincere services
Currently, orders of our HP M402n toner cartridges come with free shipping when they total $30 or more. As long as your order is $30 or more, you are not responsible for the freight. Second, from the date of purchase, any ink toner purchased from YB covers a lifetime guarantee. Whether you are dissatisfied with your purchases or you have purchased the wrong goods, you can contact us for a refund or exchange. Finally, we consistently work to satisfy or even beyond the expectations of our customers. Therefore, on all of our HP compatible products, we provide a 100% satisfaction guarantee. No matter what questions you have, you can contact us, and we're always willing to assist.
HP M402n toner with environmentally friendly materials
Numerous of our clients worry about the issue of environmental harm. Because of this, we want you to know that our mission is to offer environmentally sustainable ink toners for M402n printers. Our HP M402n toner complies with all environmental regulations and is created from components that are safe for the environment. Besides, the HP toners from YB are compatible and provide high-quality printing while being environmentally friendly. What's more, our 26A and HP 26X black toners have high transfer efficiencies while emitting no chemicals into the environment. Consequently, these compatible ink and toners are very eco-friendly.
FAQs about HP LaserJet Pro M402n Toner Cartridge Replacement
1.Which one should I choose: HP 26A or HP 26X?
The standard yield 26A and HP 26X are very similar to each other. First, both of them are black toner cartridges for laser printers from the HP 400 series. Second, both of these toner cartridges will work with your HP LaserJet 400 series printer to produce outstanding prints. HP 26A CF226A and HP 26X CF226X toner cartridges differ from one another in terms of capacity. The HP 26X is a high yield cartridge that contains almost three times than HP 26A as much toner powder. As a result, the HP 26X can print numerous additional pages before its toner runs out. For example, the standard yield HP26A can yield 3,100 pages. In contrast, HP26X high yield black toner has a page yield of 9,000 pages. There is no difference in quality between these black toners, only in capacity. So you can purchase them according to your own printing needs.
2.How long is the shelf life of your HP LaserJet Pro M402n toner cartridge replacement?
The HP M402n toner that we sell has a two-year shelf life. If kept dry and enclosed, they will endure for a very long time. Therefore, you can only buy multi-packs once if you want to save money and time. Furthermore, please keep them free from moisture as well to avoid the toner powder clumping.
3.Is the security of my personal information good?
When purchasing HP LaserJet M402n toners at YB, you don't have to worry about your personal information disclosure. We adhere to industry standards and take reasonable precautions to guard against improper use and disclosure of your personal information.
4.What do brand name designations or references use for?
For the purposes of demonstrating compatibility, we make use of brand name designations or references (like HP). Other companies, such Apple Brother Dell HP IBM Lexmark Canon Epson Xerox and other manufacturer brand names and logos are registered trademarks of their respective owners' property. Their naming or references are made solely for purposes of showing compatibility.