HP LaserJet Pro MFP 3101fdw Toner Replacements from 

$

39.50
YB offers brand-new HP 138A and HP 138X toner cartridge replacements for your HP 3101fdw printer. These two toner cartridges are being sold at discounted prices, and it would be a pity to miss such a reasonable deal. At the same time, please put your trust in the quality of these HP 3101fdw toners. We always attach great importance to quality and strive to provide our respected customers with the best printing experience. The most thoughtful services (same-day shipping and dual guarantees) are also available for each cartridge.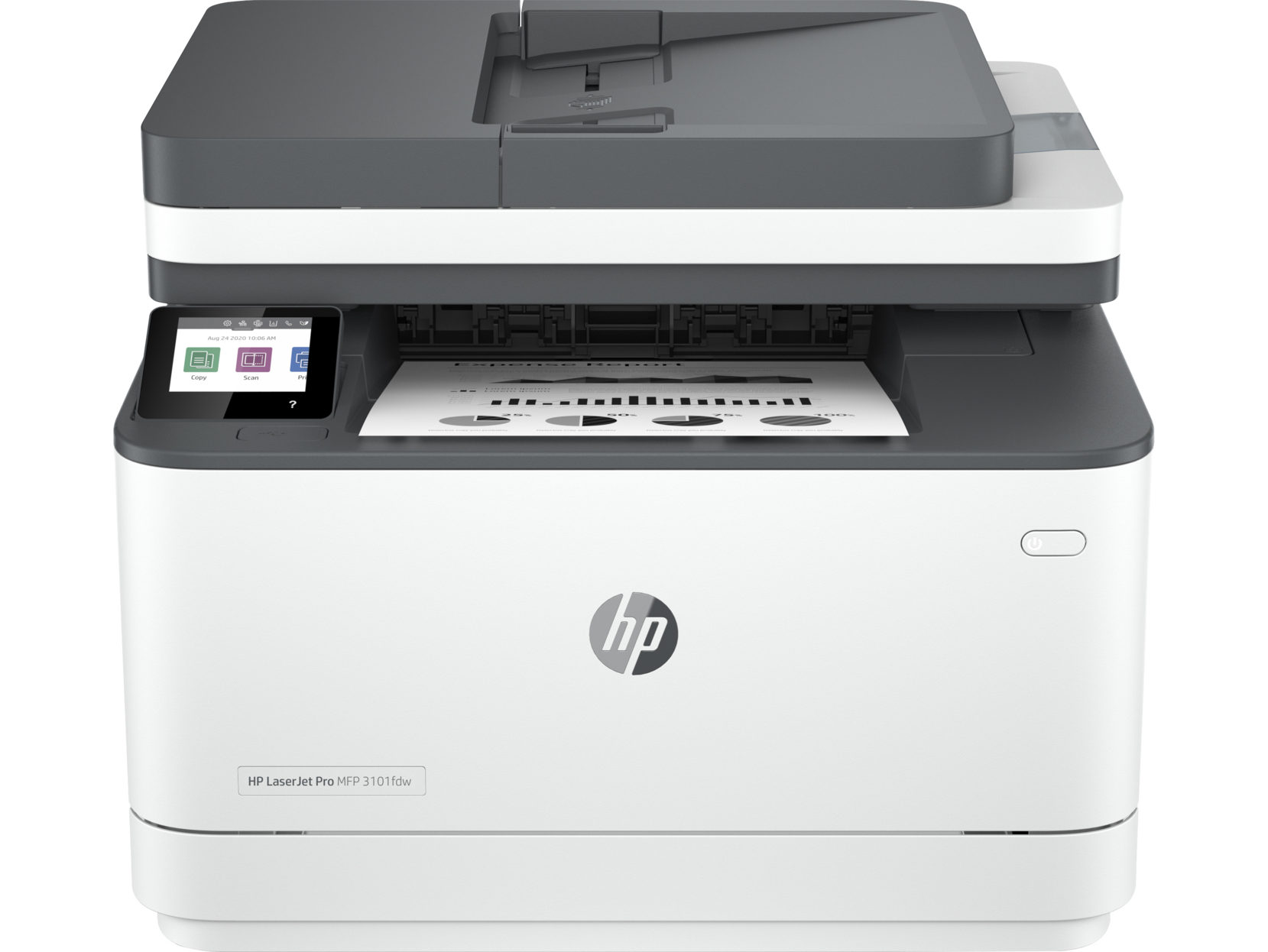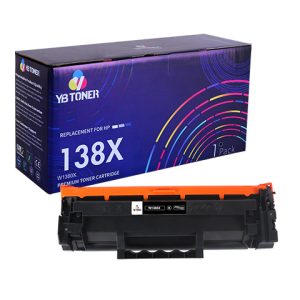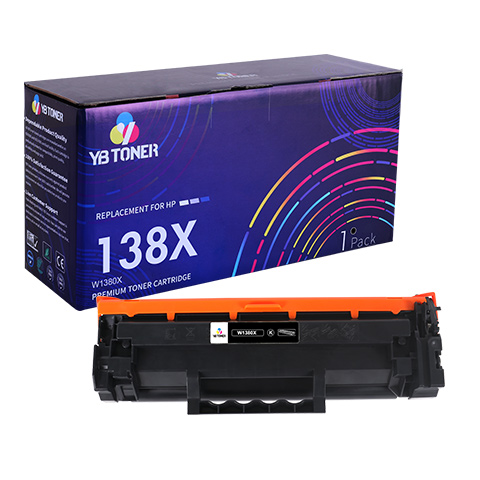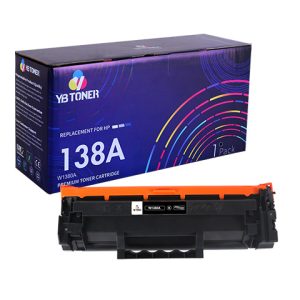 Reasons for Buying HP MFP 3101fdw Toner Cartridges from YB
HP LaserJet 3101fdw Toner Cartridge Replacements Are Quality-Oriented
Our LaserJet 3101fdw toner cartridges are well-designed and manufactured to produce high-quality crisp black printouts. The production experts strictly inspected all accessories of these 3101fdw toner cartridges. Only quality-qualified accessories can be used for these HP MFP 3101fdw toner cartridges. Then, during the manufacturing process, the engineers were required to capture every production detail to ensure product quality. In addition to the rigorous production process, these HP MFP 3101fdw toner replacements also need to pass rigorous print tests. By doing so, it can make sure that the print quality and quantity can reach OEM standards.
HP 3101fdw Toner Replacements Are Wallet-Friendly
The prices of 3101fdw toners may vary from one shop to another. But, for the sake of our customers, we have offered the best price for HP LaserJet Pro 3101fdw toner replacements. You can get any one of them at a very affordable price (nearly 1/3 of the OEM cartridge's price). The sale prices of these 3101fdw printer cartridges are too reasonable to miss. If you are on a tight budget, our cheap but quality toner cartridge is your perfect choice. The more YB-brand HP 3101fdw toners you use; the more money you save.
Compatible HP LaserJet Pro 3101fdw Toner Cartridges Are Eco-Friendly
Toner powders, as one of the most important materials of HP MFP 3101fdw toner cartridges, is of high quality. Meanwhile, the toner powders these HP LaserJet 3101fdw toner cartridges contain are also environmentally friendly. Firstly, these toner particles are harmless. Secondly, they will be basically fixed on the paper by heat and will not spread into the air. Therefore, they won't pollute your office air environment and won't harm your health when you are using them to print.
Perfect Shipping System and After-sale Services
With the support of sophisticated shipping and delivery system, the order you placed before 4:00 pm PST or 5:00 pm EST will be shipped on the same day. Under normal circumstances, your package will arrive at your doorstep in 1-3 days. If the 3101fdw toner cartridge is defective, you can claim a new replacement or a refund within two years. Or even if you are just not satisfied with these HP MFP 3101fdw printer cartridges, you can also apply for a refund. The validity of this claim is 30 days (counted from the day of your purchase).
Frequently Asked Questions about HP LaserJet Pro MFP 3101fdw Toner Replacements
Is it simple to install these compatible HP MFP 3101fdw Toner cartridges?
Of course. Before installation, simply use our chip transfer tool to remove the chip from the OEM HP cartridge into our new cartridge. Then it only takes a couple of minutes to intall these compatible "no chip" HP MFP 3101fdw cartridges. 5 steps are required.
-Firstly, power off the printer, and open the front cover of the printer.
-Secondly, pull out the cartridge tray, and take the old 3101fdw toner cartridge out.
-Thirdly, remove the protective cover from the new HP 3101fdw toner replacement.
-Fourthly, put it into the cartridge tray, and push the cartridge back into the printer.
-Fifthly, close the printer cover, and power on the printer.
Will your compatible HP LaserJet Pro 3101fdw toners hurt my printer?
We are here to promise that our quality-oriented HP LaserJet 3101fdw toner cartridges will not hurt your printer. These printer cartridges are carefully designed, and they can work in harmony with your printer without obstacles. Moreover, we also need to tell you that using our compatible 3101fdw toner cartridge will not invalidate your printer warranty. So, you can purchase and use our products with peace of mind.
What's Instant Ink for an HP MFP 3101fdw printer?
HP MFP 3101fdw printer is eligible for HP Instant Ink which is an ink and toner monthly subscription. You can choose to subscribe to a plan according to the number of pages you will print in one month. After the subscription, you can get the original HP ink or toner cartridge to print your plan pages.