Compatible HP LaserJet Pro MFP M426fdw Toner
Our HP LaserJet M426fdw toner can deliver rich, dark text with high quality. Besides, you can get high quality, great price, and fast shipping from our ink cartridges. Moreover, our compatible ink and toners easily to install. This ink toner's all-in-one construction eliminates the need for a drum replacement. Along with HP 26X CF226X black high yield toner cartridges, YB also offers HP 26A CF226A black toner cartridges. What's more, our HP compatible cartridges have been tested to ensure they consistently produce work of high quality. Also, our HP 26X CF226X and HP 26A CF226A toner replacements come with a full lifetime guarantee. If you are dissatisfied with your purchase, don't be reluctant to contact us. Finally, we supply free shipping and a 100 satisfaction guarantee to our compatible ink and toners.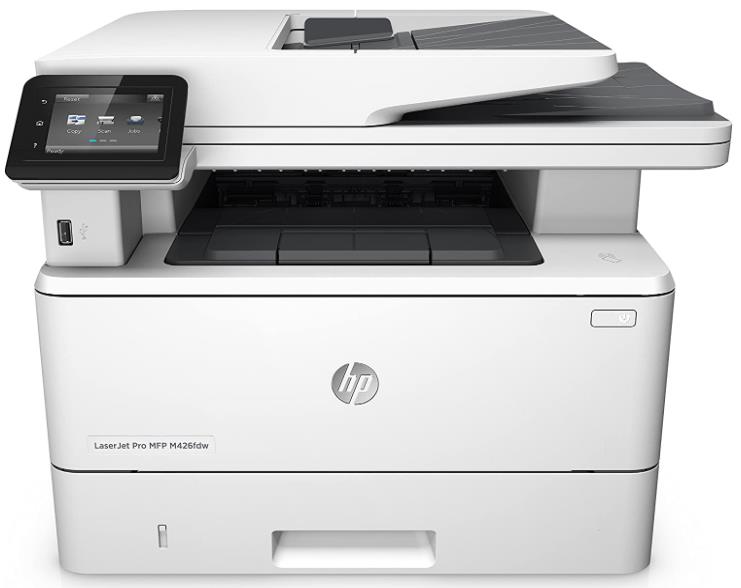 HP LaserJet M426fdn toner at YB with a variety of benefits
High quality of HP LaserJet Pro MFP M426fdw toner
With YB Toner's compatible HP M426fdw toners, you'll be able to print crisp, high quality text at high speeds with crisp, clear text. Apart from offering consistent printing quality, these economical laser toner cartridges produce professional quality documents as well. Additionally, our HP LaserJet M426fdw toners are economical options for you that maintain quality. Moreover, our ink cartridges are made to function similarly to original HP toner cartridges, allowing you to replace laser toner cartridges of OEM. In addition, our black toner cartridges create the same performance quality and page yield as genuine HP. For example, HP 26X high yield black toner cartridges can print 9,000 pages. Meanwhile, our HP CF226A black compatible products have a page yield of 3,100 pages. Furthermore, our ink toner replacements can match your laser printers well. In this way, your company will be able to present itself in a professional manner.
Affordable prices of our HP LaserJet M426fdw toner
HP LaserJet Pro MFP M426fdw toner replacements are inexpensively available at YB Toner. For instance, the original HP charges $132.89 for a 1-pack of HP CF226A. In contrast, the cost of the HP 26A toner 1 pack in our store is only no more than half of the original. Our laser toner cartridges dramatically reduce the cost of single-page printing for consumers when compared to authentic HP toner cartridges. But low prices don't mean low-quality products. The printing quality of our ink toners is comparable to that of the original cartridges. Using our cartridges, you can also get clear text and smooth lines. It not only has good print quality, but also reduces your printing cost. Therefore, our compatible toner cartridge is a cost-effective partner for your work.
FAQs about HP M426fdw toner
1.How long will your HP M426fdw toner last?
In their sealed packaging, our HP LaserJet Pro MFP M426fdw toner replacement can last up to two years. It may last practically forever if you take good care of it and preserve it properly. Toner cartridges continue to produce decent results much after their expiration date as long as they are kept dry and no moisture gets inside.
2.Will your HP M426fdw toner void my printer warranty?
No. We have tested the compatibility of our HP LaserJet M426fdw toner with laser printers. And we find that our ink cartridges can perfectly work with HP printers. Many customers will worry about whether our toners void their printer warranty or not. Regarding this doubt, we can guarantee that our compatible products won't invalidate your printer but your warranty can still be intact. In the event that the HP LaserJet Pro MFP M426fdw toner cartridges do harm to your printers, please contact us immediately. We will solve your problem as soon as possible.
3.Does your HP LaserJet M426fdw toner print in color?
No. The HP LaserJet Pro MFP M426fdw printer is a strictly monochrome printer. It can only work with black toners, not color toners. Therefore, YB only produces HP 26A and HP 26X black toners for HP M426fdw toners. They can only print in black.