Compatible HP LaserJet M110we Toner Cartridge
YB takes pride in providing HP M110we ink cartridges replacements at affordable prices. And these compatible HP – LaserJet M110we toners have printing quality as original HP toner. Besides, we offer a 100% satisfaction guarantee on our HP LaserJet M110we ink toners. What's more, we provide a 2-year warranty on our M110we toner cartridges ( HP 141A black and HP 141X black). In addition, using our replacement HP – LaserJet M110we toner cartridge will not void your printer's warranty. Finally, our shipping fee is free for orders up to $30 within the Continental USA. A sipping fee may apply if you purchase under $30. For more details please refer to our website.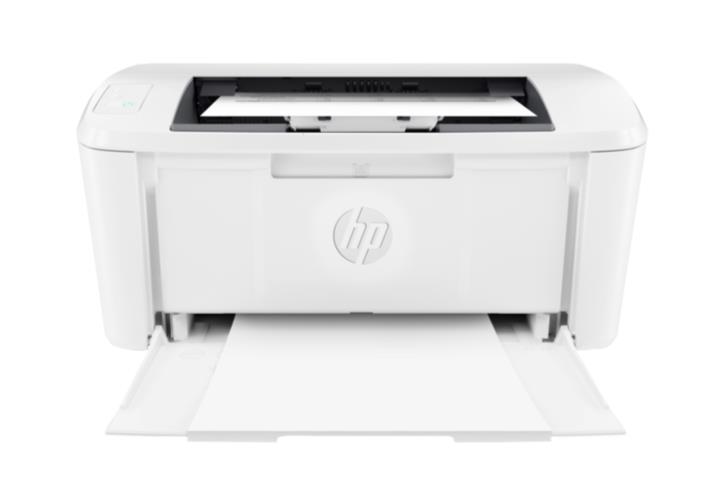 Why should you shop for HP M110we toner at YB Toner?
HP M110we ink cartridges replacement with genuine-like quality
Our compatible HP – LaserJet M110we toner is designed to perform and work just like the original HP toner. They can print black and white text clearly at high print speeds. The official statement is that M110we HP printer only works with original HP toner and requires an HP account and internet connection. However, as a result of maturing technology and development, our HP M110we toners can fit HP laser printers well. Furthermore, it can perfectly match your black and white printer, but your warranty remains intact.
YB compatible M110we toners with multiple page yields
HP LaserJet M110we ink cartridges replacements are available from YB Toner in two types. One is the high yield HP 141X – W1410X black laserjet toner cartridge. HP 141X black toner has a page yield of 2,000 pages. The other is the standard yield HP 141A- W1410A black laserjet toner cartridge, which can yield 950 pages per cartridge. Additionally, our HP 141A and HP 141X can work as replacements for the original HP LaserJet M110we toner cartridges at an affordable price. Therefore, you can choose the suitable ink toner according to your needs.
YB compatible HP LaserJet M110we toner with considerate services
YB Toner provides free shipping on orders over $30 on our HP M110we toners within the Continental USA. Besides, we also cover fast delivery to HP LaserJet M110we ink cartridges. For ground shipping, we cooperate with FedEx and USPS. Even though COVID-19 may delay your order's delivery, 95% of our online orders will arrive within 1-3 business days. Additionally, YB provides a lifetime warranty on our HP M110we ink toner substitutes. If you are not satisfied with the compatible ink toners you bought. You can request a refund or a return. What's more, we guarantee that you will receive excellent customer service. Contact our friendly customer support if you have any additional inquiries.
FAQs of HP M110we ink replacement?
How long does HP LaserJet M110we toner have a shelf life?
The shelf life of the compatible HP M110we black toner is two years. If kept dry and enclosed, it will endure a very long time. In order to prevent the toner powder from clumping, please do not place them in a moist area.
Do you sell my personal information to third parties?
We won't share your personal information with anyone, so you can rest easy. Instead, we always strive to protect the privacy of our clients.
Inkjet printers and laser printers: what's the difference?
Inkjet printers are devices that squirt tiny ink droplets onto paper. These printers use liquid ink in their cartridges. They have nozzles that spray ink onto the paper, printing it. The drawback of these printers is that the ink in the cartridges dries out if you do not use them for an extended period of time. After that, you must clean it before using it again. A laser printer uses a non-impact printing method, which means that the keys do not strike the paper as it prints. It uses a laser to draw the document using electrical charges on a drum that is coated in selenium. Laser printers' toner doesn't dry out whether you use them once a year or not at all because they don't have nozzles, and their toner is a powder that you put into the designated bar.
What is Instant Ink?
Instant Ink is the hassle-free, money-saving ink subscription service proposed by HP. The purpose is to print whatever you want for less. HP proposed that the Instant Ink plan could save up to 50% on ink and toner for its subscribers.