HP LaserJet P4014n Toner Cartridge Replacement
Compatible HP LaserJet P4014n toner works as a replacement for HP 64A CC364A and HP 64X CC364X black toners. With the page yield comparable to the original toner, the HP LaserJet P4014n toner cartridge can keep up with your printing needs, enabling your business to run smoothly. Additionally, HP LaserJet P4014n toner replacement generates high quality results for long-standing use. More importantly, we set a low price for HP LaserJet P4014n cartridge replacement, which can help you reduce printing costs.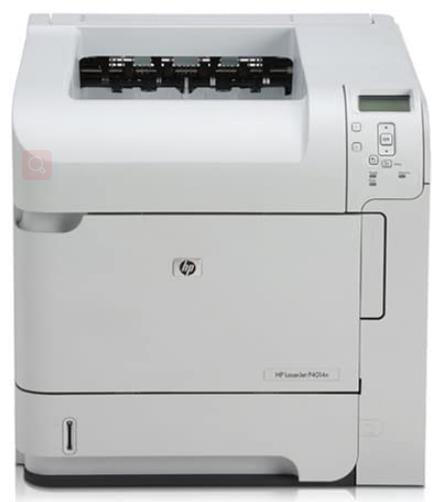 HP LaserJet P4014n Toner Replacement is Your Best Choice
HP LaserJet P4014n toner cartridge has two types of capacity
As a replacement for HP 64A and HP 64X toner, HP LaserJet P4014n toner cartridge replacement can print the same number of pages as the original toner. Compatible HP 64A toner has a page yield of 10,000 pages. Meanwhile, the HP 64X black toner replacement prints 24,000 pages. With these two types of capacity, you can choose the proper one to meet your needs. For example, if you don't print frequently, you can choose the HP 64A toner; if you have high printing needs or don't want to replace cartridges frequently, you can choose the HP 64X toner.
HP LaserJet P4014n toner replacement has optimal performance
We specially design compatible HP P4014n toner to replace the genuine. To this end, we apply high quality materials and exquisite technology to manufacture compatible HP LaserJet P4014n ink and toner. And we also strictly control every production process. Therefore, the print quality of our toner is trustworthy. It can create quality prints you can rely on consistently. Moreover, it can keep up with the high-speed performance of your HP LaserJet P4014n printer without voiding your laser printer warranty.
HP LaserJet P4014n ink is cost-effective
We feel proud to offer cost-effective ink and toner to our customers. Unlike the toner cartridges of the manufacturer brand are expensive, we sell our HP LaserJet P4014n toner replacements at a favorable price. You can save 30%-50% if you buy HP LaserJet P4014n cartridges at YB Toner.
We provide HP P4014n toner buyers with considerate service
We have a professional customer service team. And we will assist you from product selection to post-sale service. To ensure you shop with peace of mind, we offer reliable and free shipping on orders over $30 and sent to the continental USA. And we will pack our toner cartridges well before shipping. Hence, you will receive ink and toner in good condition. Our HP P4014n replacement cartridges also come with a 100% satisfaction guarantee. You can contact us if you are unsatisfied with your purchase.
Frequently Asked Questions about HP LaserJet P4014n cartridge
1. Why don't you mark the HP brand name and logos on the toner cartridges or packaging?
That's because Apple Brother Dell HP IBM Lexmark Canon Epson Xerox and other manufacturer brand names and logos are registered trademarks of their respective owners. Compatible manufacturers can only use OEM brand names and logos for the purpose of demonstrating compatibility.
2. Are HP 64 and HP 564 cartridges the same?
No. There are not the same. HP 64 is a toner cartridge, but HP 564 is an ink cartridge. Besides, HP 64 and HP 564 cartridges have different page yields and use in different original HP laser printers.
3. What is the difference between HP P4014n toner and HP P4015n toner? Can HP P4014n toner replacement be used in HP LaserJet P4015n printer?
They are the same product. HP P4014n toner replacement can use in HP LaserJet P4014dn, P4014n, P4015dn, P4015n, P4015tn, P4015x, P4515n, P4515tn, P4515x.
4. Will you sell my personal information after buying your compatible cartridges?
No, we won't sell customers' personal information. Instead, we will keep your information safe.