HP LaserJet P4015n Toner Cartridge Replacement
The compatible HP LaserJet P4015n cartridge is a replacement for HP 64A and HP 64X black toners. Though it is a replacement, compatible HP P4015n toner can print the same number of pages as the genuine. Furthermore, it can create high-quality prints you can rely on consistently. It will catch up with the high-speed performance of your HP printer but your warranty won't be damaged. More importantly, our HP LaserJet P4015n ink replacement is reasonably priced. You can reduce printing costs if you buy it at YB Toner.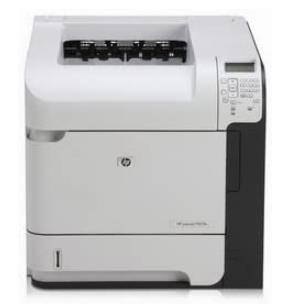 Why Buy HP LaserJet P4015n Cartridge at YB Toner
HP LaserJet P4015n toner replacement has a page yield comparable to the genuine
The HP 64A toner replacement is a standard yield toner. It can print 10,000 pages. At the same time, HP 64X toner replacement is a high yield toner that prints more pages than HP 64A. It has a page yield of 24,000 pages. By the way, we estimate the page yield based on the ISO standard. Therefore, you can be confident that it won't print less than the original. With these two options, you can buy toner cartridges according to your printing needs. The HP 64A printer toner is suitable for small offices and busy homes, while the HP 64X toner is more suitable for larger companies with high print volumes. However, if you don't have high printing demands but want to replace cartridges less frequently, you can choose the HP 64X high yield toner replacement.
HP LaserJet P4015n toner cartridge is high quality and affordable
Compatible HP LaserJet P4015n toner cartridge can print documents with sharp lines and beautiful-rendered fonts. You will find the documents are high-accuracy and glossy. Since we use quality toner powder to manufacture toner, the printed documents can withstand the test of time. Though it is good quality, it is not as expensive as the original HP toner. Like LD brand compatible ink, our compatible cartridges are cost-effective. You can save 30%-50% if you purchase our replacement HP P4015n toner.
HP LaserJet P4015n ink toner has great compatibility
The compatible HP LaserJet P4015n toner cartridge is almost the same size as the original. It can fit your HP laserjet p4015n printer well. Your printer will recognize our toner replacement easily. Additionally, it won't void their printer warranty. Hence, you don't have to be afraid to use compatible products because of warranty issues.
We offer reliable service to HP P4015n toner consumers
To ensure our customers have a satisfactory experience. We provide a lifetime guarantee and 100% satisfaction guarantee. If there is any quality problem with our black toner cartridge, you can find us for technical support, return or refund. If you are dissatisfied with your purchase, please give us feedback, and we will try to improve it.
Frequently Asked Questions about HP LaserJet P4015n Toner Replacement
1. Are your HP P4015n replacement cartridges worth buying?
Yes. Our compatible HP P4015n toner cartridges are premium and cost-effective. Compatible HP P4015n toner cartridges have been tested for performance quality and page yield. Like the original HP P4015n toner, compatible LaserJet P4015n toner cartridges can deliver quality printing results consistently. But it is much cheaper. Therefore, why not spend less to get compatible ink and toner comparable to the original.
2. How about your delivery?
We offer free shipping on orders over $30 and sent to the continental USA. We will test our printer toners before we ship them. And we will pack them well so you can receive them in good condition. In addition, we have warehouses in California and Pennsylvania. Therefore, you can receive the package within 1-3 days.