HP OfficeJet 6954 Ink Replacement
As a replacement for the original HP 902 and HP 902XL toner, compatible HP OfficeJet 6954 ink has the print quality and page yield comparable to the original. You can rely on its consistently professional performance. Our HP 9654 ink replacement will perfectly fit your HP OfficeJet 6954 printer. And you can rest assured that it won't void your printer warranty. Additionally, we offer a 100% satisfaction guarantee on HP 6954 printer ink replacement. You can purchase it with peace of mind. Lastly, we provide a preferential price and free shipping, ensuring you print at a low cost. Furthermore, buying an HP 902XL 4-pack can help you save a lot of money.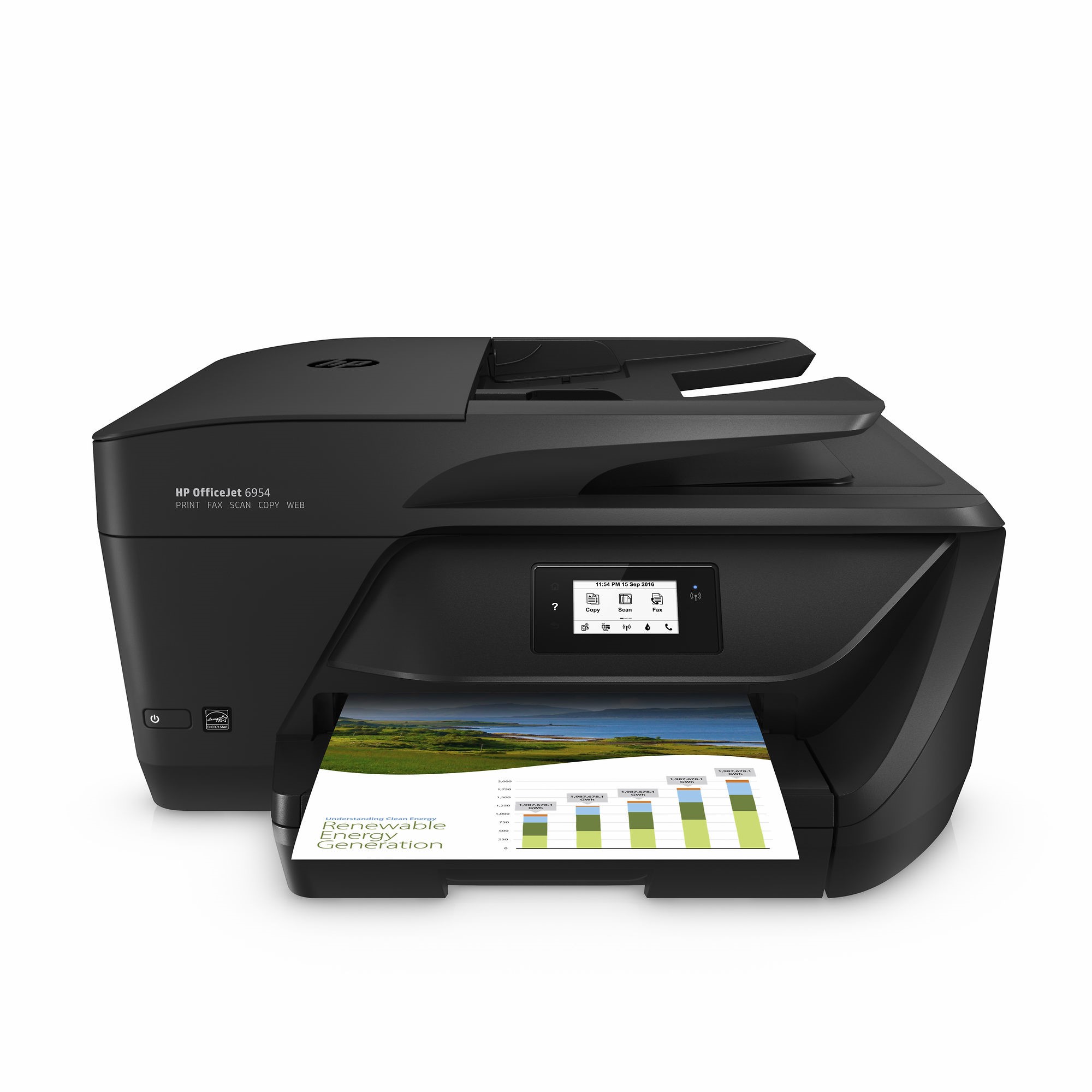 Why HP OfficeJet 6954 ink replacement is your best choice?
HP OfficeJet 6954 printer ink offers comparable page yield to the genuine ink
HP OfficeJet 6954 printer ink replacement can print the same number of pages as the original. The compatible HP 902XL black ink, as well as color ink cartridges, has a high yield of 825 pages.  We estimate the page yield based on the ISO standard. Therefore, you can be confident that it won't print less than the original.
HP OfficeJet 6954 ink replacement is compatible and easy to install
We specially manufacture replacement HP 6945 ink cartridges for your HP OfficeJet 6954 printer. It has a cartridge size similar to the original HP cartridges. Hence, you can replace cartridges easily. Furthermore, the compatibility HP 6954 ink replacement is comparable to the original HP 902XL ink cartridge. It will work with your printer flawlessly without voiding your printer warranty. However, you need to check the ink levels. You must replace the ink cartridge for HP OfficeJet 6954 when the ink levels are running low. Otherwise, your printer might stop working.
We apply brand-new materials to manufacture HP 6954 ink replacement
Remanufactured cartridges are made of original ink cartridges. In comparison, our compatible ink for HP 6954 printers is made of brand-new materials. The high quality ink can ensure you deliver professional printing results that withstand the test of time.
HP 6954 printer ink can help you cut down on printing costs
YB Toner sells both single-pack and combo pack of the ink cartridge at a low price. You can save 30%-50% if you buy them. The HP 902XL 4-pack contains four ink cartridges( black cyan magenta yellow). If you think that HP 902 cyan ink, magenta ink or yellow ink can't keep up with your needs, you can purchase HP 902XL color cartridges. Besides, you can enjoy free shipping when your order is over $30 and sent to the continental USA. This means you can save more.
We provide HP OfficeJet 6954 ink cartridges buyers with reliable service
HP OfficeJet 6954 ink cartridges come with a 100% satisfaction guarantee. We offer a refund if you are unsatisfied with our replacement ink cartridges or service. And you can contact our customer support team if you have any questions about ink for HP OfficeJet 6954. By the way, we are a law-abiding online store. Like LD Products, we use the brand names or model designation only to demonstrate the compatibility of the compatible ink and toner. That's because Apple Brother Dell HP IBM Lexmark Canon Epson Xerox and other manufacturer brand names and logos are registered trademarks of their respective owners. Additionally, we won't disclose your personal information.