Compatible HP OfficeJet Pro 6975 Ink
Compatible HP OfficeJet Pro 6975 Ink promises to bring you high-level print quality at the most affordable price. It does a good job of reaching the level of original HP ink, both on printing results and page yield. Our HP 6975 Ink cartridge replacement is easy to install. It can be easily recognized by your HP printer for purposes of demonstrating compatibility. Compared to other non-original OfficeJet 6975 ink products, our HP 902XL(4pack) replacement has a more stable performance with fewer occurrences of reduced page yields, print quality degradation, messy experiences, and printer damage. Enjoy shopping with confidence as we back up your purchase with our 100 satisfaction guarantee. We also have fast delivery. We will strive to upgrade our products and services to provide you with a pleasant experience.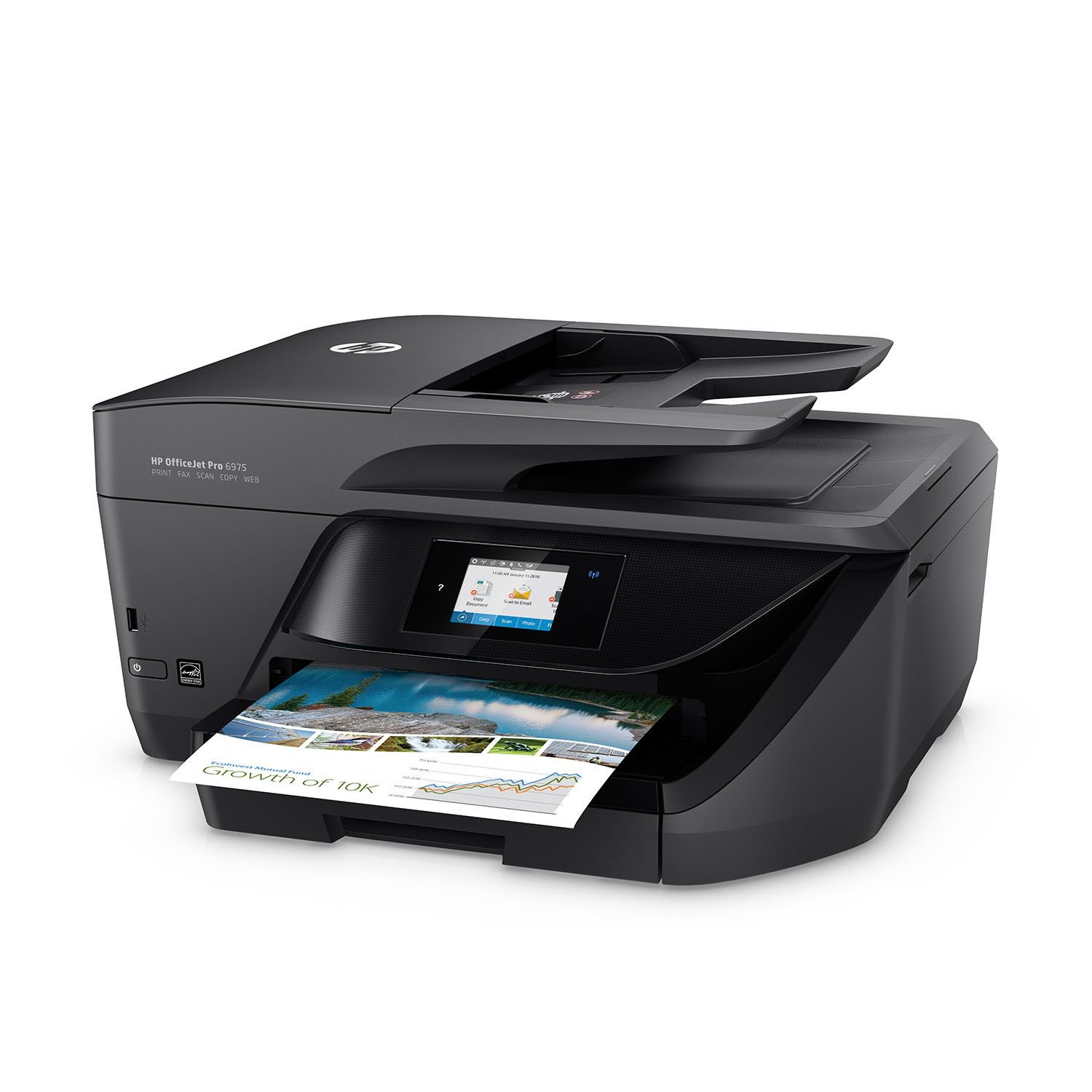 What Makes 6975 HP Printer Ink Replacement Worth Purchasing?
Excellent Cost Performance of HP 6975 Ink Replacement
If you are searching for HP OfficeJet Pro 6975 Ink, I believe our product will become your wise choice. HP Pro 6975 Ink cartridges come in packs of 4. We recommend you buy this combo pack. It comes with 4 high yield printer inks (black cyan magenta yellow ink) which save you a lot of money! Besides, it is easy to install and readily recognizable by HP printers. Strict quality testing ensures that every ink toner fits with your printer for purposes of demonstrating compatibility. This also ensures that it has brilliant printing results. What's more, it has a page yield of 825 pages, which is the same standard yield as original HP ink.
Great Service About HP 6975 Ink Cartridges Replacement
To give you the best express service, we team up with reputable FedEx and USPS. If you buy over $30, you will enjoy free shipping. Your package will arrive within 1 to 2 business days of placing your order. Many customers worry that purchasing compatible products could damage their printers. It will not void their printer warranty by purchasing our compatible ink cartridges. We also support all our products with a lifetime guarantee. If you feel dissatisfied with your purchase or have any questions, please do not hesitate to contact us.
FAQs of Compatible HP OfficeJet Pro 6975 Ink
What is the difference between HP 902 and 902XL Ink Cartridges?
Both HP 902 and 902XL compatible ink cartridges are suitable for HP OfficeJet Pro 6975 printers. The main difference is that the HP 902XL ink cartridge prints more pages than HP 902 ink cartridge.
Want more compatible inks and toners? Please visit the HP collection page.
Is Your Product Remanufactured Ink Cartridge?
No. To provide you with the best products, we use all-new ink cartridges.
Will you sell my personal information?
The personal information we collect from you will only apply to order processing. Your personal information will only be used to process your order and after-sales service.  Please refer to our Privacy Policy for further details.