Firmware Safe HP OfficeJet Pro 9020(e) Ink Cartridge Replacements
Our compatible HP 9020 ink cartridges can work with the HP OfficeJet Pro 9020 all-in-one printer. It is HP 962XL ink cartridges, not toner cartridges. HP Office Jet Pro 9020 ink also has high capacity, high quality, low price, the latest chips, and great customer service.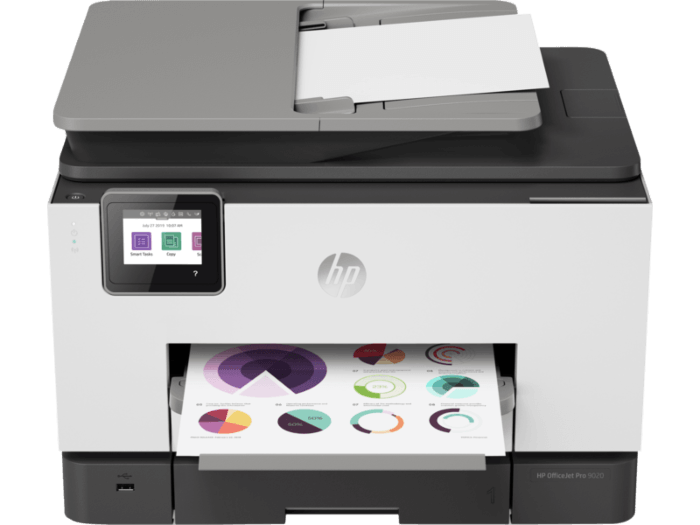 Features of HP Officejet Pro 9020 Series Ink
Easy Replacement:
Our compatible HP Officejet 9020 ink is easy to install. It is built into an all-in-one design, allowing you to save time and effort when replacing your cartridges.
Follow the instructions and you can easily complete the replacement. This is convenient and quick, and your printing work will no longer be blocked.
Environment Friendly:
Choosing our compatible HP Office Jet Pro 9020 reduces the burden on the environment compared to using the original HP ink cartridge.
That's because our compatible HP 9020 ink cartridges are manufactured from high quality materials. And they have to go through rigorous testing to ensure their safety and reliability during use.
High Quality:
Our compatible HP 9020 printer ink has high quality printing that you deserve to have. Choose our compatible HP Officejet Pro 9020 ink and you will get high print quality that is comparable to the original cartridge.
The Latest Chip:
Our compatible HP Officejet 9020 ink equipped with a smart chip. With this chip, our compatible 9020 HP ink can be identified automatically. And, this chip ensures that your printer will always be in the best possible condition without worrying about chip compatibility issues.
Lower Price:
Our compatible HP Officejet Pro 9020 ink replacement has a lower price than the original HP cartridges. This will be more affordable and could help you cut down on printing costs.
Besides, the higher capacity HP 9020 ink cartridges you buy, the lower the print price per page, and then the more you save.
Customer Service:
We offer free shipping for orders about HP 9020 printer ink more than $30 in the Continental USA, and orders less than $30, we will charge $4.95. And usually you get them within three business days.
More importantly, we have a detailed refund and return policy to protect your best interests. We offer a 100% satisfaction guarantee and we are sure that our products will make you satisfied.
Other Questions about HP 9020 Ink You May Be Interested in
Should I replace all the HP 9020 ink cartridges on my HP printer when one of them runs out?
No. If one cartridge is running low, you do not have to replace the other colors at the same time. What you need to do is to replace the one that runs out. That is to say, you do need to have all of the HP 9020 ink cartridges installed in the printer for it to work.
What would happen if I installed the wrong 9020 HP printer ink in the HP printer?
Your printer will not operate until you follow the instructions to correct the installation error. So pay attention to selecting and installing your HP Office Jet Pro 9020 ink.
Is it alright to use our compatible HP OfficeJet 9020 ink?
Yes, it is. We specialize in producing and supplying compatible HP OfficeJet 9020 ink, having a good reputation and providing good customer service.
Besides, our compatible 9020 HP ink is designed to match with the printer. And it has the latest chip, which helps them match perfectly. Consequently, it is alright to use a compatible ink, because you can save cost without doing damage to your printer and affecting your print quality.
Can I put 2 black HP 9020 ink cartridges in a printer?
I am afraid you will not be able to do so, as there is no room for a second black HP 9020 ink cartridge.