Xerox VersaLink C400 Toner Cartridge Replacements from $21.99
When you choose our compatible Xerox VersaLink C400 toner, you can get professional prints at an affordable price! It comes with four color toner cartridges that replace the original Xerox toner 106R03512, 106R03513, 106R03514, and 106R03515. These laserjet toner cartridges are made of new materials and undergo multiple quality tests to ensure that your prints always look amazing. They are safe to use with Xerox VersaLink C400 and C405 series printers but your warranty won't be affected. Plus our lifetime guarantee and friendly customer service, you can use compatible high capacity Xerox VersaLink C400 toners with confidence. Shop now and save more on your replacement ink or toner cartridges.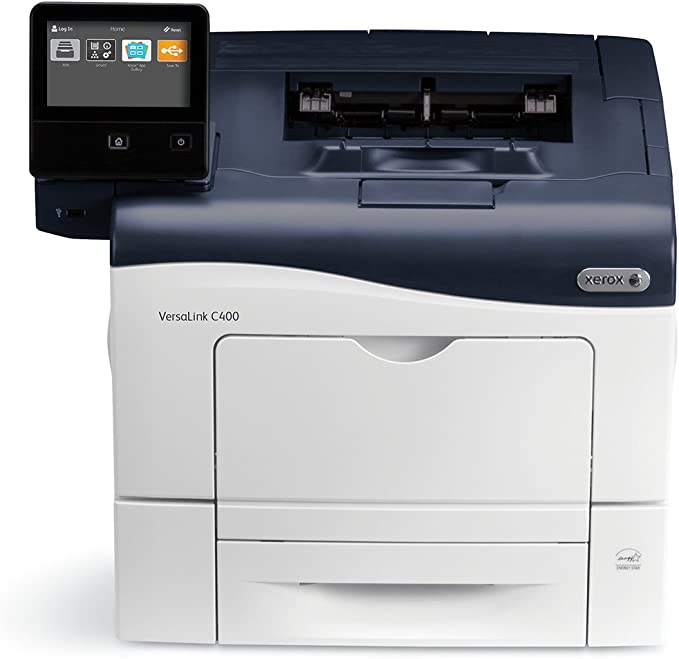 Why Choose Compatible Toner Xerox VersaLink C400 Cartridges?
Cost-Effective Xerox VersaLink C400 Compatible Toner Replacements
Compatible Xerox VersaLink C400 toners are designed to bring you identical print quality as genuine ones at a lower price. We guarantee that they will fit easily into your Xerox printer without any risk of failure. No matter what you print, our toner cartridges deliver professional printing results, page after page. They will help you to yield black, sharp text and impressive images at high speed.
In addition to providing the same high quality output as the original, economical prices are also provided. Our price is only about 1/10 of the genuine Xerox price. Moreover, we offer free shipping if you place an order for our compatible products with an amount over $30. You can save a lot of money by using our compatible ink toners.
Xerox VersaLink C400 Toner Cartridge Replacements with reliable page yields
There are many different capacity toner cartridge replacements for sale in our store. High capacity black toner 106R03512 prints up to 5,000 pages. And the compatible color toner cartridges 106R03513 106R03514 106R03515 print 4,800 pages each. Need to print a lot of documents? Try our compatible extra high capacity Xerox VersaLink C400 toner set(black cyan magenta yellow).
Xerox VersaLink C400 Toner Cartridge Replacements with 100 Satisfaction Guarantee
Many people worry that using compatible printing supplies will void their printer warranty. There is no impact on your printer warranty for using compatible products, so you can buy with confidence. For your shopping peace of mind, we also cover your purchase with a 100 satisfaction guarantee. All of our products come with a 30-day money-back guarantee and a two-year warranty. If you feel dissatisfied with your purchase or have any questions, please feel free to contact us. We will get back to you immediately.
Frequently Asked Questions about compatible Xerox VersaLink C400 ink cartridges
What printers use Xerox 106R03512, 106R03513, 106R03514, and 106R03515?
Xerox 106R03512 106R03513 106R03514 106R03515 are toner cartridges for use in Xerox VersaLink C400/C405 series laser printers. YB is committed to providing printer users with excellent products at low prices.
What is the shelf life of compatible toner for Xerox VersaLink C400?
Our replacement Xerox VersaLink C400 toner has a two-year shelf life. It will last for a long time when stored in a dry, closed environment. Also, please avoid placing it in a  damp place, as this may cause the toner powder to clump.
Will you sell my personal information?
Rest assured, we will never sell your personal information for any purpose. Your personal information will only be used to process your order and subsequent services. Besides, our website has Secure SSL (Secure Socket Layer) certification, you can use our website with confidence.