Xerox VersaLink C405 Toner Cartridge Replacements from $21.99
Buying our replacement Xerox VersaLink C405 toner cartridge is a great way to save money without sacrificing quality. It comes with four color toner cartridges that replace the original Xerox toner 106R03512 106R03513 106R03514 106R03515. All color cartridges have met strict quality requirements. They are safe to use with Xerox VersaLink C400/C405 series printers and will not affect their warranty. In addition, these compatible high capacity toner cartridges deliver the same high-quality prints you need as genuine products. Combined with our lifetime guarantee and friendly customer service, you can use compatible high capacity Xerox VersaLink C405 toners with confidence. Shop now and save more on your replacement ink or toner.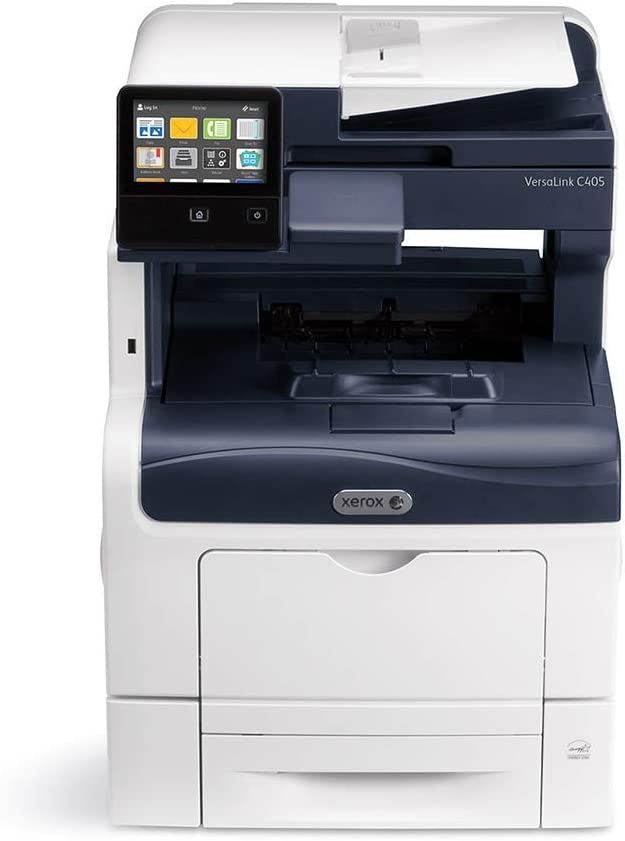 Why Choose Xerox VersaLink C405 Compatible Toner Cartridges?
Cost-Effective Xerox VersaLink C405 Toner Cartridge Replacements
Xerox VersaLink C405 toner replacements produce nearly the same page yields and print quality as the original at a fraction of the cost. The black toner 106R03512 prints 5,000 pages. And the compatible color cartridges 106R03513 106R03514 106R03515 print 4,800 pages each. Want more high quality printouts? Try our compatible extra high yield Xerox VersaLink C405 toner set(black cyan magenta yellow).
Whether you print photos or important documents, our products can provide you with professional printing results page after page. With such terrific quality, our price is only about 10% of the genuine Xerox price. They are the best replacement for Xerox VersaLink C405 toner cartridges.
Xerox VersaLink C405 Toner Replacements with 100 Satisfaction Guarantee
You'll get free shipping on your order over $30. For your shopping peace of mind, we also back your purchase with a 100 satisfaction guarantee. If you have any questions, please feel free to contact us, and we will provide you with reliable solutions.