Canon Color imageCLASS MF654Cdw Toner from

$

27.99
MF654Cdw toner refers to the Canon 067 and Canon 067H due to the printer compatibility. And, get ready to elevate your printing experience with these two toner cartridges. The high-quality Canon MF654Cdw toner contains an intelligent chip, and This cheap compatible Canon toner cartridge offers exceptional performance at remarkable cost savings. With a commitment to customer satisfaction, YB Toner provides a 30-day money-back guarantee and a 2-year product warranty. It will give you peace of mind and confidence in your printing solution. So, experience unmatched performance and value with YB Toner's Canon Color imageCLASS MF654Cdw toner right now.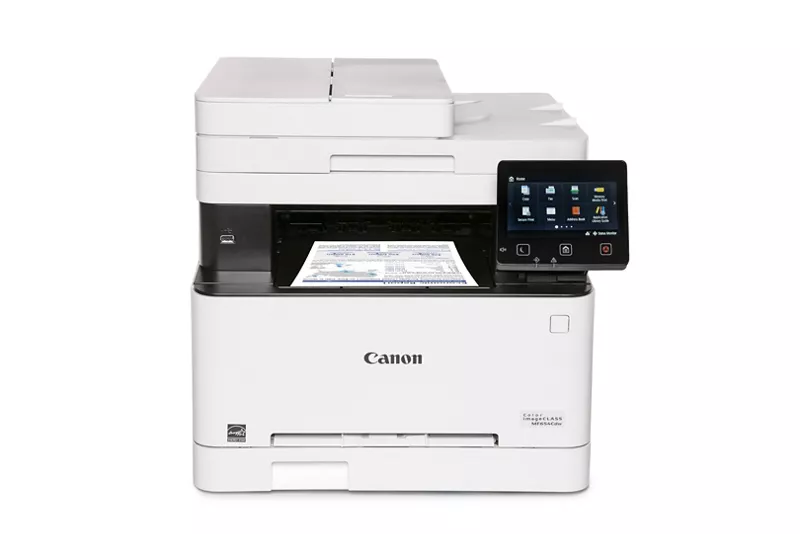 Canon MF654Cdw Toner – A Good Replacement for Your Canon Printer
Enjoy Unrivaled Print Performance:
YB Toner's Canon MF654Cdw toner is engineered to deliver consistent, professional-grade prints every time. It will produce sharp, crisp, and vibrant prints that showcase every detail with remarkable clarity. Whether it's sharp text documents or vibrant graphics, our cartridge guarantees exceptional print quality that rivals that of genuine cartridges. So, use our MF654Cdw toner now. Say goodbye to blurry or faded prints and experience the true potential of your printer.
Easy Installation and Usage:
Canon imageCLASS MF654Cdw toner is designed for effortless installation and hassle-free usage. The built-in intelligent chip ensures seamless communication with your printer. Due to installed chip, you also can enjoy a hassle-free installation at the same time. Simply remove the old MF654Cdw toner, insert our new toner cartridge into your printer, and you're ready to go. The user-friendly design ensures a seamless printing experience, allowing you to focus on your work without any interruptions or complications.
YB Toner understands the importance of affordability without compromising on quality. That's why our Canon MF654Cdw toner offers an unbeatable value proposition. Priced significantly lower than OEM cartridges, it allows you to enjoy significant cost savings without sacrificing print quality or reliability. Now you can print more for less, making it an ideal choice for businesses and individuals seeking to optimize their budget without compromising on results.
Exceptional Warranty Policy:
At YB Toner, customer's satisfaction is a top priority. That's why they offer a comprehensive warranty policy for our Canon MF654Cdw toner. With a 30-day money-back guarantee, you can try the cartridge risk-free and return it for a full refund if you're not completely satisfied. Additionally, the product warranty extends for 2 years, providing you with long-term protection and peace of mind. YB Toner stands behind the quality and reliability of its products, ensuring that you can print with confidence. You can check Return and Refund Policy to review the detailed warranty terms and conditions provided by the supplier before purchasing.
Frequently Asked Questions about Canon imageCLASS MF654Cdw Toner
Is your compatible Canon imageCLASS MF654Cdw toner reliable?
Yes, our compatible Canon MF654Cdw toner can be reliable and provide high-quality prints. There is no need to worry that the use of our compatible Canon toner will do damage to your printer. Our manufacturer has over 10 years of experience in manufacturing ink and toner cartridges. We have confidence that we can offer you a cheap Canon imageCLASS MF654Cdw toner replacement with reliable quality. In conclusion, you can have enough trust in YB Toner.
How does the quality of prints compare between compatible and original Canon MF654Cdw toner?
In general, you cannot tell the difference in print quality between our compatible and original Canon toner cartridges. Our compatible Canon imageCLASS MF654Cdw toner cartridges can produce prints of comparable quality to original cartridges. Our reputable third-party manufacturers ensure toner cartridges meet or exceed industry standards, delivering sharp text and vibrant colors. But, please note that print quality may vary depending on the specific brand and manufacturing process, so it's advisable to choose a trusted supplier, like YB Toner.
Standard-yield or high-yield MF654Cdw toner, which one is more worth buying?
Canon imageCLASS MF654Cdw toner cartridges include two yields of options: high-yield & standard-yield. Specific printing needs and budget are the main factors to consider when determining which one is more worth buying. The high-yield version of MF654Cdw toner typically offers a higher page yield of 3,130 pages for black and 2,350 pages for color. While standard-yield version of MF654Cdw toner only offers 1,350 pages for black and 1,250 pages for color. So, if you have high-volume printing requirements, the high-yield version may be more cost-effective in the long run. However, for the aspect of cost, it is generally priced higher than the standard-yield version due to its higher page yield.
The blog you may interested in: Canon 067 vs 067H: Finding the Perfect Fit for Your Printing Needs.