Canon MF741Cdw Toner Replacements from $29.99
Our Canon MF741CDW toner replacements provide good print quality and are quite robust. The compatible MF741CDW toner cartridges include standard yield Canon 055 toner cartridges and high yield Canon 055H toner cartridges. Our goal is to offer you a pleasant online shopping experience by providing high quality services and products. Please browse the following list of Canon Color imageCLASS MF741CDW toner for product prices and product detail.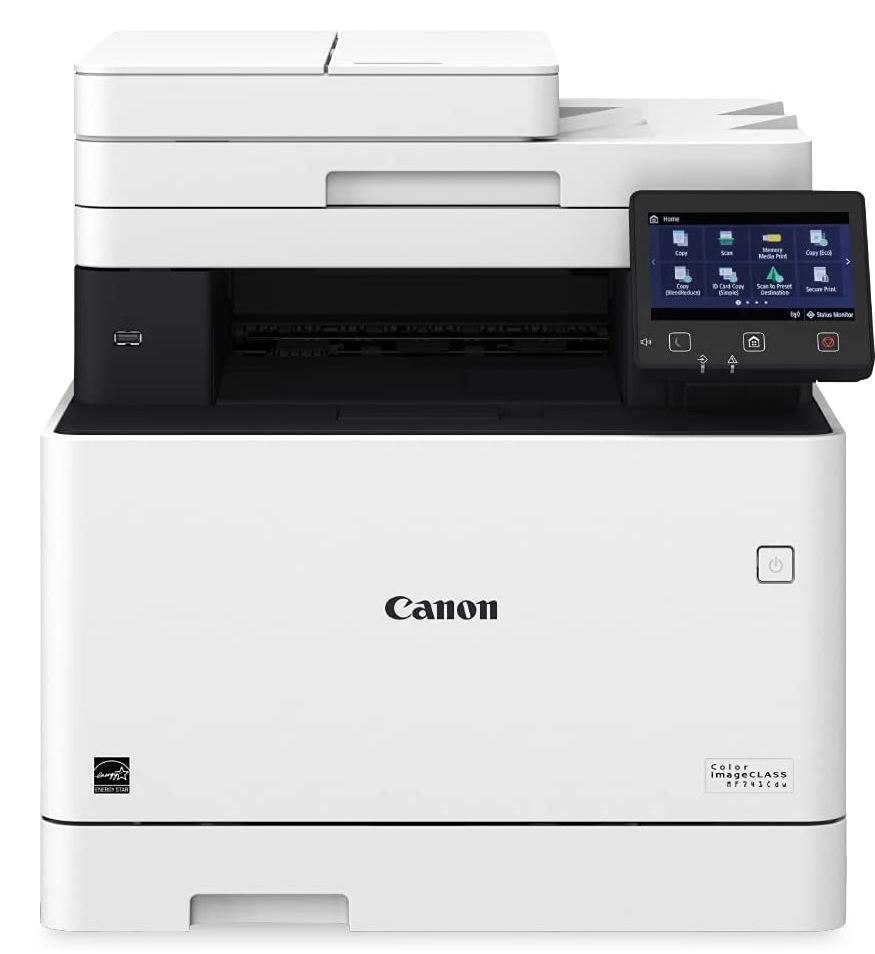 Why Choose Canon MF741Cdw Toner Cartridge Replacements from YB Toner?
Unbeatable Price for Canon MF741Cdw Toner
Choosing YB Toner means you get unbeatable price for Canon MF741Cdw toner. Just so you know, genuine Canon MF741 toner cartridge 055 costs more than $90 each. And a high yield toner cartridge 055H costs even higher than $170. While at ybtoner.com, you can shop premium Canon MF741 toner from $24.99 each. Plus our free shipping offer for orders over $30, you can save more than 70% from each toner. YB compatible MF741Cdw toner cartridges are definitely the best choice for saving printing costs.
Low Price Doesn't Mean Low Quality
Low price does not mean low quality. Our compatible toner cartridges are trusted by printer users for their high quality and affordable prices. How do we ensure the high quality of our products?
First of all, we only cooperate with the top manufacturers in the industry to ensure that our products comply with various industry standards, such as ISO, CE, STMC, REACH, RoHS and so on.
Second, we specify the use of core raw materials to guarantee the durability of the product. Our manufacturers can only use designated high-quality toner, OPC (Organic Photo-Conductor), PCR (Primary Charging Roller), MR (Magnetic Roller), etc.
In addition, almost all products are produced on automatic or semi-automatic production lines, so the defect rate due to the production process is lower.
Is this all we can do? Not really. We also have a series of strict inspection procedures. Products are inspected as they go through each process until they are shipped from the warehouse. So we've done our best in the quality you care about, and you can buy with confidence.

100% Compatible Toners for Canon MF741Cdw
Our compatible MF741 toner cartridges are equipped with IC chips to guarantee perfect compatibility with Canon Color imageCLASS MF741Cdw laser printer. All these cartridges are ready-to-use products. Moreover, use of our compatible toner cartridge will not void your printer warranty based on the MAGNUSON-MOSS WARRANTY IMPROVEMENT ACT.

Same Page Yield as Genuine Canon imageCLASS MF741Cdw Toner
Our compatible MF741Cdw toners have the same page yields as the genuine black cyan magenta yellow toner cartridges. The standard yield Cartridge 055 black prints 2,300 pages at 5% coverage on Letter/A4 size papers. And the color ones print 2,100 pages each. The high yield cartridges are filled with more toner powders so they produce more pages than the standard yield ones. The high yield Cartridge 055H black prints 7,600 pages. And the color ones prints 5,900 pages each. Whether you are making a purchase for a small office or a big office, you can find the best one at YB Toner. Learn how page yields are measured on Canon website.
Happy Shopping Experience Guaranteed
Can't find a compatible single pack on Amazon? Worry about payment security and guarantee? Need fast delivery for toners? Having trouble getting in touch with the seller? YB Toner can remove all troubles and worries for you.
At YB Toner, you can find Canon MF741Cdw toner replacements both in single packs and multipacks. All buying options are available and ready to ship.
Our website is secured with SSL technology. And we provide a 30-day money-back guarantee and a 2-year product warranty.
Most orders to the continental U.S. will be delivered in 1-3 days. If you complete an order before our cut-off-time (PST 4:00 PM), we will ship it the same day.
Our friendly customer service team is always ready to help. For any questions, you can contact us by phone, live chat, email or leave a message. We guarantee to answer in 1 business day.
Besides, it is very convenient to order our Canon MF741Cdw toner replacement online. You don't have to go out, and you can avoid queues, crowding, and all the inconveniences of the store. Through a quick search on ybtoner.com, you can find a compatible toner cartridge with the right price in a few seconds. And with few more clicks, our compatible imageCLASS MF741Cdw toner cartridges will be delivered in few days.

Frequently Asked Questions about Canon MF741Cdw Toner Replacements
How to install Canon MF741Cdw toner replacements?
Our high quality Canon MF741CDW toner replacements are easy to install! They fit and work well in your MF741Cdw printer. You can follow the below steps or video to install then properly.
Open the printer cover.
Remove the used toner cartridge. (Note: You only need to remove the one which is out of toner.)
Unpack the new toner cartridge and shake it horizontally 5-6 times.
Remove the protective cover and sealing tape of new Canon MF741Cdw toner.
Properly install the new MF741Cdw toner cartridge into the printer.
Close the printer cover.
What's the difference between Canon 055 and 055H?
The difference is on page yield. Canon 055 is a standard yield toner cartridge and Canon 055H is a high yield toner cartridge. The page yield of a standard yield Canon 055 black toner is 2,300 pages.  And the standard yield color ones yield 2,100 pages each. "H" means high capacity. Canon 055H has higher toner capacity to print more pages. The high yield black toner cartridge 055H prints up to 7,600 pages. And the high yield color ones yield approximately 5,900 pages each. Learn more details about Canon 055 vs 055H.
How is the quality of compatible Canon MF741Cdw toner replacements?
All our compatible MF741Cdw toner replacements have been tested for compatibility, durability, quality and page yields before shipment. So you could trust the quality. Their quality is more than satisfying. And they are perfectly compatible with your Canon color imageCLASS MF741Cdw printer. If you have any questions about using our products, please let us know. And we will spare no effort to help you.
Does compatible Canon imageCLASS MF741CDW toner come with a chip?
Yes, our compatible Canon MF741Cdw toner cartridge has a professional built-in IC chip. No need to remove the chip from the original Canon toner cartridge. Just remove the packaging, protective cover, sealing tape and protective paper, and install it into your printer. Then you can start to enjoy high quality printing. Our MF741Cdw toner replacement is an easy-to-use and worry-free product.
About to run out of toner? Buy our cost-effective Canon MF741Cdw toner replacements now!