Canon imageCLASS LBP122dw Toner Cartridge Replacements
Are you looking for a great value Canon imageCLASS LBP122dw toner cartridge? YB Toner offers you premium Canon LBP122dw toner replacements at a low price. There are standard-yield Canon 071 toner cartridges(1,200 pages) and high-yield Canon 071H toner cartridges(2,500 pages) in our store. Equipped with the latest version chip, they perform well with your printer, delivering reliable print quality and page yield. Up to 45% savings. These black toner cartridges are cost-effective printing supplies without compromising on quality. Free shipping to the contiguous US on all compatible Canon LBP122dw toner orders over $30. Also backed by a 30-day money-back guarantee and a lifetime warranty. Shop with confidence with our unbeatable 100% satisfaction guarantee.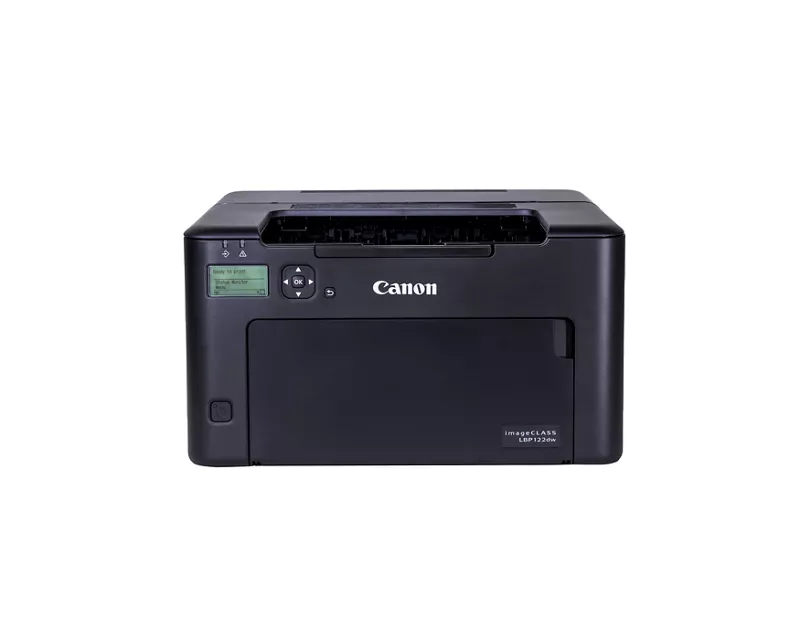 Why Choose YB Toner to Buy Compatible Canon imageCLASS LBP122dw Toner Cartridges?
Save You up to 45%
YB Toner has reached cooperation with top manufacturers to produce compatible ink and toner products in batches. Therefore, we can provide you with the best price. Our replacement Canon imageCLASS LBP122dw toner price is only 55%-76% of the original. You can save up to 45% by purchasing these laser printer toner cartridges. It is an excellent solution for those who don't want to pay for overpriced OEM products. Buy with LBP122dw combo packs to save even more.
Print Quality Like OEM
Compatible Canon imageCLASS LBP122dw toner will not void your printer warranty. These black toner cartridges have been tested for quality multiple times. They work like the OEM and deliver terrific performance. Whether you are printing documents or pictures, our toner cartridges always give you professional printing results. They are reliable replacements for the original Canon imageCLASS LBP122dw laser toner.
No Error Installation
These imageCLASS LBP122dw printer toner cartridges are ready-to-use products. They are compatible with your Canon printer without any errors. With the latest chip, you only need to put the toner cartridge in the printer, saving time and effort. The installation process is also very simple, 1-2 minutes to complete. First, open the printer's top cover and take out the old HP toner cartridge. Then, insert our new cartridge into the printer until you hear a snap. Finally, close the cover and your printer is ready to work.
Meet Various Printing Needs
Standard yield Canon 071 toner cartridge can produce 1,200 pages, which is suitable for users with small printing volumes. And the high-yield Canon 071H toner cartridge produces 2,500 pages. It is an ideal option for users who print a lot. It will also help reduce the toner replacement frequency. Besides, we offer a variety of combo packs to suit your needs. If you print often, we recommend purchasing our compatible Canon 071H 4-Pack toner cartridges. Want to print more and spend less? It is recommended to purchase Canon 071H 10-Pack toner replacements.
Lightning–Fast Shipping
Choose from our imageCLASS LBP122dw compatible toner cartridges for fast shipping and delivery. Order before the cut-off time(4:00 PM PST or 5:00 PM EST) and we can ship the same business day. You can expect to receive your order within three to five days. For more shipping details, check out our Shipping Policy page.
100 Satisfaction Guaranteed Service
YB Toner is dedicated to providing you with worry-free service. We back you with a 30-day money-back guarantee. If there is a product you are dissatisfied with, you can ask for a refund at any time. What's more, we also offer you a lifetime guarantee. Any quality problems, please feel free to contact us, and we will solve them for you as soon as possible. Shop with peace of mind knowing that we fully stand behind our compatible products.
Frequently Asked Questions about Canon imageCLASS LBP122dw Toner Replacements
Canon 071 vs Canon 071H, what's the difference?
Canon 071 toner and Canon 071H toner mainly differ in page yield. Cartridge 071H prints up to 2,500 pages, while cartridge 071 prints 1,200 pages. The "H" in Canon 071H stands for high page yield, meaning it contains more toner than Canon 071 without the H.
Got the error message "Cartridge Communication Error"?
After a compatible LBP122dw toner cartridge is put into your Canon printer, the printer sometimes displays this message. Simply press "Close" or "OK" to skip this error and continue printing. Check out our blog How to Fix Canon Cartridge Communication Error for more information.
Will you sell my personal information?
Don't worry, we will not sell your personal information for any purpose. Your information is only used for order processing and other follow-up services. In addition, our website has Secure SSL certification, which you can buy with confidence.