HP M254dw Toner Cartridge Replacements
As one of the most commonly used office supplies, ink toner and paper cost a lot in the daily office. And mainly when you use original HP toner and ink cartridges, fees may apply. Now YB provides compatible toner cartridges for your HP Color LaserJet Pro M254dw printer. HP 202X toner set 4-pk comes in high yield black toner, high yield cyan toner, high yield yellow toner, and high yield magenta toner. Besides, the HP 202A toner set comes in standard yield black cyan magenta and yellow compatible toner cartridges. Furthermore, these HP Color LaserJet Pro M254dw compatible toner cartridges work seamlessly with your HP printers. So buy these cost-effective compatible HP M254dw toners to get high-quality printing and peace of mind!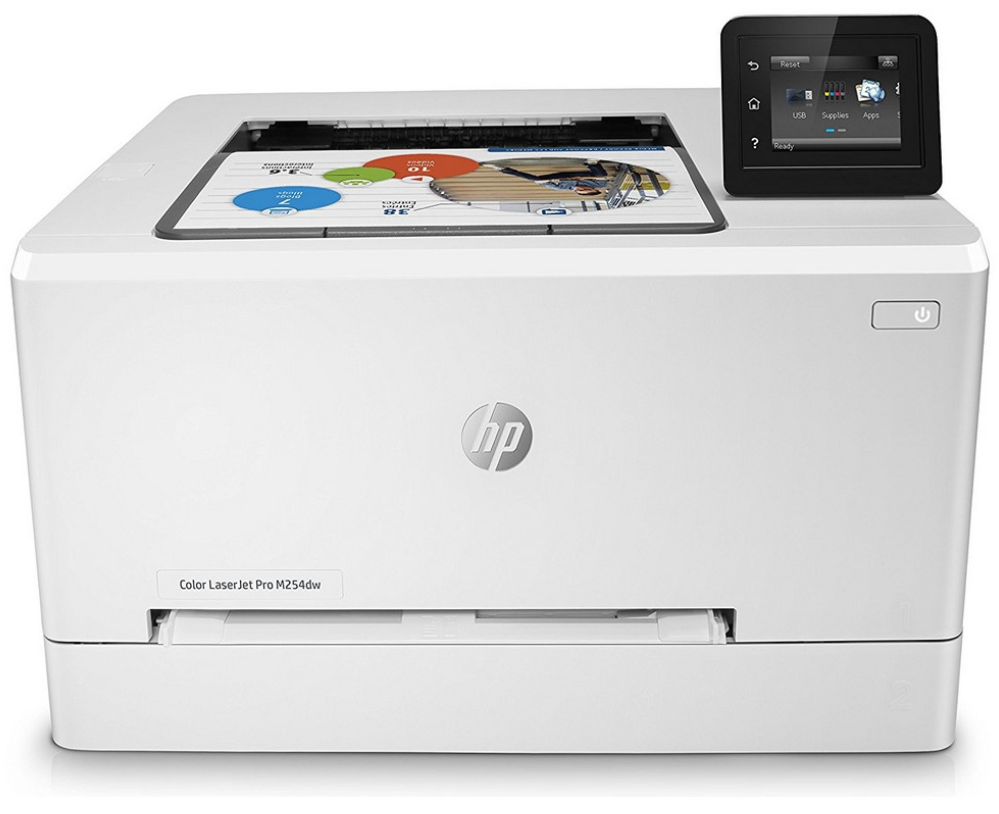 Details of HP Color LaserJet M254dw Toner Cartridges Replacements.
Friendly Price.
YB compatible HP M254dw toner cartridges are priced much lower than the original HP Color LaserJet Pro M254dw toner cartridges. A compatible HP 202X toner cartridge set costs only $94.95(avg. $23.74 per cartridge), which is less than 1/3 of the original. And the HP 202A toner set is $89.95($22.49 per cartridge). Save money by using YB HP M254dw toner cartridges!
Equal Page Yield.
These HP Color LaserJet Pro M254dw compatible toner cartridges have the same page yields as the original. The HP M254dw black toner cartridge HP 202X yields 3,200 pages, and the cyan/yellow/magenta toner has a high page yield of 2,500 pages. While the HP 202A standard yield black toner cartridge can print 1,400 pages and 1,300 pages for the HP 202A cyan/yellow/magenta toner.
Professional-quality Printing.
YB HP Color LaserJet Pro M254dw toner cartridges work seamlessly with your HP laser printers. They produce professional-quality documents at high speeds. And pay attention, we don't sacrifice quality to lower the price. All our products are made of the finest raw materials and have been strictly tested before hitting the shelf.
Free Shipping.
For orders over $30, we offer you free shipping! But there's another condition. The delivery address should be anywhere in the contiguous USA.
Scored 100 Satisfaction Guarantee.
We offer you a 100% satisfaction guarantee of YB HP LaserJet M254dw ink toner cartridge replacements. You can feel free to contact us if you have any questions about printers. Our experienced customer service representatives will give you quick and satisfactory answers. And if there are any defective products, we will give you a refund at any time. By the way, YB compatible HP Color LaserJet M254dw toners would not cause any additional damage to your printer. Neither will they void your printer warranty.
Frequently Asked Questions of HP LaserJet M254dw Toner Cartridge Replacements
Q1. What is the guarantee of YB compatible HP LaserJet M254dw toners?
The compatible HP M254dw toners have a shelf life of 24 months, with the protective bags unopened. You can keep them for a long time if you are not ready to use them immediately. So you can order more than one toner at a time for an emergency.
Q2. Do these compatible HP M254dw toners dry out if not used frequently?
No. As long as you keep the toners clean and dry, they will be fine. Pay attention, it's better to avoid storing them in a damp environment, or they may gather and cause trouble in printing.
Q3. How is the compatibility of these HP M254dw toner replacements?
Perfect. YB compatible HP 254dw toner cartridges have built-in chips. They are well designed to match your HP Color LaserJet Pro M254dw printer and work seamlessly. Besides, you can also use our compatible toners with the original toner cartridges. For example, you can install a YB compatible HP M254dw black toner combined with an original HP M254dw yellow toner. They can work seamlessly and deliver lovely color prints.
Q4. How fast can I get the delivery?
It would not take you much time to wait for the HP M254dw toners. YB has established warehouses in Pennsylvania and California. So we can offer fast delivery. And you can get same-day dispatch if you place orders before 4:00 pm PST or 5:00 pm EST on business days.