HP MFP M281fdw Toner Cartridge Replacements
If you are searching for ways to reduce the cost of HP M281fdw toner cartridges, here we have excellent replacements for you. YB provides compatible HP MFP M281fdw toners with the same high quality as the original, but at much lower prices. We recommend the high yield toner Color LaserJet Pro MFP M281fdw HP 202X 4-pk and the standard yield HP 202A 4-pk. They both come in black cyan magenta yellow toner cartridges. These HP Color LaserJet Pro MFP M281fdw toner replacements can seamlessly work with your HP printers and deliver top-quality documents. Moreover, we also offer fast delivery and free shipping for these HP LaserJet Pro MFP M281fdw toner replacements. Buy compatible toners from YB to save your money and get peace of mind!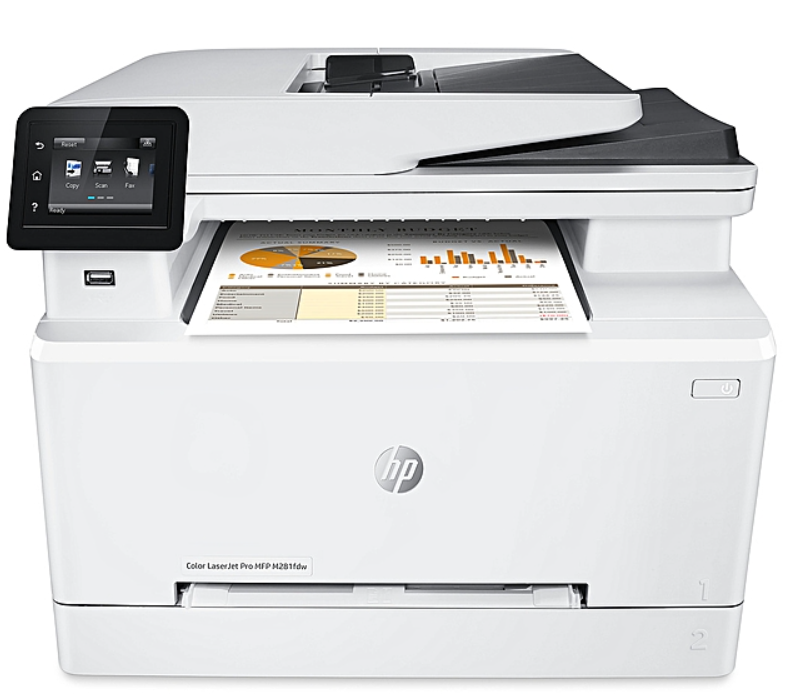 Advantages of Buying YB Compatible HP MFP M281fdw Toner Cartridges
Affordable Price.
YB compatible HP M281fdw toner cartridges are priced much lower than the original HP toners. The high yield HP 202X toner set 4-pk cost only $94.95, which is less than 1/3 of the original HP LaserJet Pro M281fdw toner.
High-quality Printing.
These HP Color LaserJet Pro MFP M281fdw compatible toner cartridges are made of the finest raw materials and have high reliability and stability. They all have high-speed performance and deliver high-quality prints. By the way, we never sacrifice quality to lower the price. And we keep in mind that quality is what truly matters to you.
Fast Delivery and Free Shipping.
With warehouses in Pennsylvania and California, we can manage to offer you fast delivery in the USA. And there will be same day dispatch if you place orders before 4:00 pm PST or 5:00 pm EST on business days. And the surprise is that you can enjoy free shipping for orders over $30 in the contiguous US.
A Satisfactory Shopping Experience.
YB has professionally trained and experienced customer service. Contact us by phone, email, or live chat if you have any questions about toner cartridges. Our staff members can give you quick and satisfactory answers during business days.
Besides, we provide scored 100 satisfaction guarantee for these HP Color LaserJet Pro MFP M281fdw toner replacements. Once there's any problem with our products, we will assist you immediately or send you a new replacement. Also, you can choose to get a quick refund if you want.
Furthermore, your privacy and payment are entirely safe on YB Toner. And it's less likely that we sell your personal information without your permission. It's our duty to keep and protect your personal information well. Just buy compatible HP Color LaserJet Pro MFP M281fdw toners with confidence on YB!
Frequently Asked Questions about YB Compatible HP LaserJet Pro M281fdw Toner Cartridges
Q1. What is different between toner Color LaserJet Pro MFP M281fdw HP 202A and HP202X?
Page yield. The 202X HP LaserJet Pro MFP M281fdw toners have higher page yields than HP 202A toners do. And black toners also yield more pages than other color toners. The high yield black 202X HP LaserJet Pro M281fdw toner can print 3,200 pages. While HP 202X cyan magenta yellow toners yield 2,500 pages. Besides, the standard yield black HP 202A and other colors HP 202A toners have lower page yields of 1,400 and 1,300 pages.
In addition, YB compatible HP M281fdw toners have a shelf life of 24 months. If you print documents infrequently and irregularly, the standard yield HP 202A may be a better choice. Of course, you can contact us to help you find out the most suitable toner cartridges for your printer!
Q2. Are these HP M281dfw toner cartridge replacements eco-friendly?
Yes. YB compatible HP M281fdw toners are all made of eco-friendly raw materials. And we have ISO 9001, ISO 14001, REACH, RoHS, CE, and NORDIC SWAN at every step of the production process. We have been exploring new ways of helping the environment without sacrificing product quality. So use these HP MFP M281fdw toners confidently.
Q3. How do I maintain the HP M281fdw toner?
Adequate and correct maintenance is the best way to maintain the toner.
1. Do not overuse the printer
Do not use the printer continuously for too long. If used continuously, toner fatigue will occur, which will affect print quality. And it even causes permanent damage to the toner. So if you need to print a large number of documents, it is better to print for half an hour and rest for a few minutes.
2. Clean the toner cartridge regularly
When printing documents, some waste powder or dust will fall on the cartridge, so we need to clean the toner drum in time.
The cleaning of the toner is also effortless. You only need to carefully remove the toner and then wipe the dust off the surface. In this process, you must be careful not to scratch the toner cartridge.
We can effectively maintain the HP MFP M281fdw toner through the above methods.