Compatible HP LaserJet Pro 500 color MFP M570dn Toner
You can utilize our HP MFP M570dn toner to ensure clean pages and effective printer operation. Additionally, we ensure that our laser toners have the same performance quality and page yield as the original HP cartridges. Meanwhile, we provide 2 types of cartridges for your HP M570dn laser printer. One is standard yield HP 507A 4PK laser toners. And the other is high yield replacement for HP 507X black cartridges. Moreover, we sell HP LaserJet 500 color MFP M570dn toners with a free shipping policy. Besides, all our MFP M570dn toner cartridges cover a lifetime guarantee.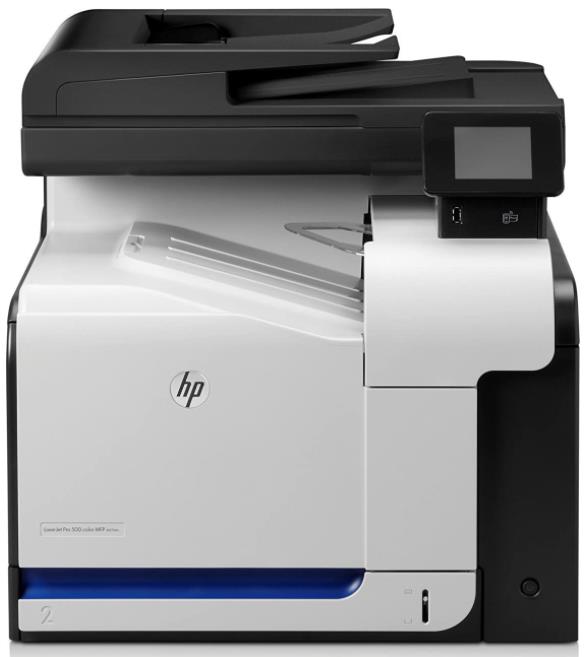 Why choose HP MFP M570dn toner at YB
HP LaserJet M570dn toner with various choices
For your HP M570dn laser printer, we offer two different types of cartridges. Unlike LD, it has LD brand compatible ink toners and LD remanufactured replacements. YB only provides compatible ink and toners instead of remanufactured toners for M570dn laserjet enterprise printers. The first is the replacement for HP 507A toners. Along with HP 507A 4PK (black cyan magenta yellow), we also sell HP 507A black toner CE400A and HP 507A color toners. Each HP 507A black toner cartridge produces 5,500 pages. In comparison, the page yield of an HP 507A color toner cartridge is 6,000 pages. The second type is high yield replacement for HP 507X black toners. Meanwhile, HP 507X black high yield toner cartridge yields 11,000 pages each.
HP M570dn toner with genuine-like quality
We make sure that the performance quality and page yield of our compatible products are identical to those of the genuine HP cartridges. For example, HP 507A black toner cartridges' printing performance is similar to the black original HP cartridges'. Besides, clear lines, precise lettering, and spectacular effects are all provided by these compatible HP M570dn toners. What's more, our products have undergone strict quality testing, and we guarantee that each product will not have defects. Thus, you can depend on these laser toners to produce high-quality documents quickly while also enjoying consistent printing quality. They can also offer your business the respectable appearance it deserves. As a result, they can assist you in increasing office productivity.
HP LaserJet M570dn toner with thoughtful services
We supply 100 satisfaction guaranteed service to our customers. To begin with, we provide free shipping on all HP LaserJet Pro 500 color MFP M570dn toner collection unit purchases. If you order our compatible ink and toners and spend over $30, you can ship them free of charge. Additionally, our HP LaserJet 500 color MFP M570dn toners come with a lifetime guarantee. So you can contact us for a refund or exchange if you're unhappy with your purchase. We will try our best to address any problems you might be having with your order. The last one is that we give away a 100 satisfaction guarantee to our clients. You may shop with confidence because of our 100% satisfaction guarantee.
FAQs about HP MFP M570dn toner
1.Will your MFP M570dn toner cartridges affect the printer warranty?
No, they won't. Many customers worry that using our compatible ink and toners will void their printer warranty. We can tell you clearly that using our compatible products won't void your printer warranty. Because we have rigorously tested the compatibility of our HP LaserJet Pro 500 color MFP M570dn toner collection units. As a result, they are totally compatible with M570dn laserjet enterprise printers. Thus, they won't damage your printer but your warranty is still in effect. Please get in touch with us if anything goes wrong while using the goods. After verification, we will then give you the appropriate compensation without delay.
2.What is a toner collection unit?
The toner collection unit is intended for single usage. Never try to reuse the toner collection unit after emptying it. By doing this, there may be toner spillage inside the product, which could lower the print quality.
3.What should I buy: black toner or color toner?
Whether you're using a monochrome laser printer or a color laser printer will determine this. If it is monochrome, all you need to buy are black toners. However, you must purchase both black toner and color toner cartridges for your HP color laser printer. For instance, you should buy color laser toners (HP 507A cyan, magenta, or yellow) for your M570dn printer. Because the printer won't operate until you insert the black cyan magenta yellow toners all at once. You don't have to purchase four color toners at once every time because different color toners wear out at different rates depending on your print jobs. Due to the fact that most printer users print more black-and-white papers than color ones, black toner typically runs out more quickly than color ones. More often, you'll need to order black toner.
4.Will you sell my personal information on the internet?
No, we will not. It is our duty to protect the privacy and security of our clients. We place a high value on maintaining our customers' security and confidentiality, and we'll never share or sell your individual data without their permission.