Brother HL-L9430CDN Toner Cartridges Replacements
The replacement toner for Brother HL-L9430CDN printer include Brother TN815 toner  and Brother TN810 toner. YB, as a conscientious toner cartridge supplier, offers our customers worth-buying Brother HL-L9430CDN toner compatible cartridge. These compatible toner cartridges come with OEM-standard compatibility, print quality and print capacity. But they are sold at only a fraction of the OEM cartridges' price. Finally, the customer-oriented services can make you have good shopping experience in YB Toner.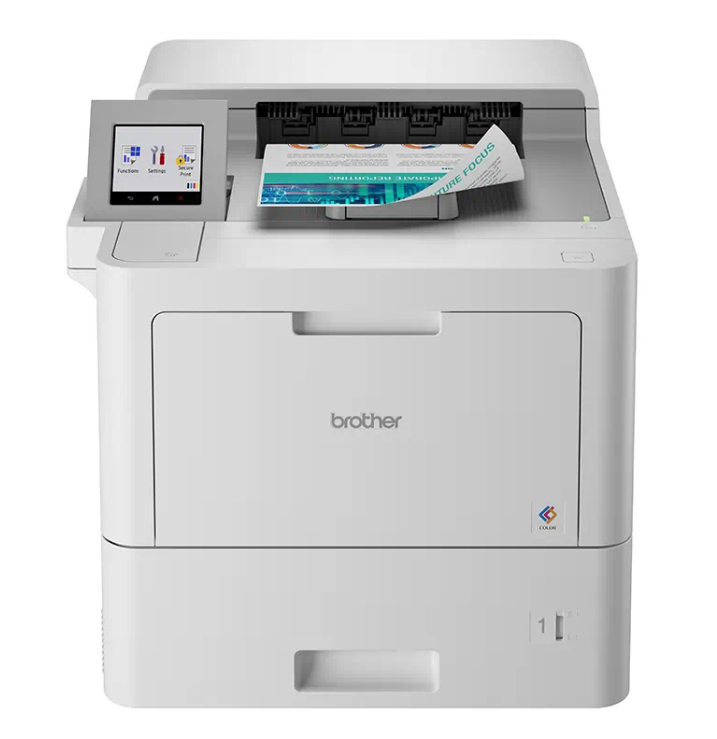 Reasons for Buying Our Brother HL-L9430CDN Toner Replacements
-With Competitive Price & Print Cost
We offer single pack and combo pack HL-L9430CDN toner replacement at the same time. They are both sold at a super low price, compared to the Brother genuine toner cartridge. But, we would like to recommend you to buy combo pack Brother HL-L9430CDN toner cartridges (TN815BK/C/M/Y). The average price of each cartridge in combo pack is a few dollars less than the single pack. So, if you print a lot of color documents, buying HL-L9430CDN toner set will reduce your print cost. The more you print, the more you save.
– With Smart Chip & Good Compatibility
Each L9430CDN toner replacement is built-in with smart chip. The small smart chip can help the toner cartridge get real-time recognition by your Brother laser printer. After getting real-time recognition, these compatible Brother HL-L9430CDN can operate well in the printer, even at high speed.
Additionally, these toner cartridge are well-designed in the aspects of shape and size, depending on the specifications of the printer. So, these HL-L9430CDN toner cartridge replacements are guaranteed to fit the printer perfectly.
-With High Print Quality & Print Capacity
These Brother HL-L9430CDN toner compatible cartridges are manufactured to provide enterprise-level color printing for you. The four colors of L9430CDN toner cartridges are filled with high-quality toner powder. The TN815 black toner cartridge can deliver crisp and accurate monochrome laser documents. While the color cartridges can deliver crisp and brilliant images.
Plus, the page yield of our compatible Brother L9430CDN toner cartridges is identical to the genuine. The TN815BK cartridge yields up to 15,000 standard pages and the TN815 cyan, magenta, and yellow cartridges can print 12,000 standard pages each. With such a high page yield, it can last much longer than the standard-capacity toner cartridge.
-With Customer-Oriented Shipping & After-Sales Services
To make customers get 100% satisfaction is our service tenet. So, we specialize in providing customer-oriented services. Firstly, we offer free same-day shipping. The free shipping is accessible for order valued over $30 (the Continental US). And if you place an order before PST 4:00 p.m. (business day), you can also enjoy quick same-day drop shipping. More detailed information is in our Shipping Policy. Secondly, we offer 100% satisfaction guarantee for all products purchased from YB Toner. It means each HL-9430CDN toner replacement comes with a 30-day money-back guarantee and a 2-year product warranty. With these two guarantees, your money will not be wasted in our store.
Frequently Asked Questions about Toner for Brother HL-L9430CDN
How to replace HL-L9430CDN toner in the Brother printer?
You can successfully change a new toner cartridge by completing the following steps.
-Step 1: Prepare a new Brother HL-L9430CDN toner replacement
-Step 2: Power on the printer, and open the front cover.
-Step 3: Pull out the cartridge belt and take the old toner cartridge from the cartridge belt.
-Step 4: Remove the protective cover from the new replacement.
-Step 5: Install the new replacement into the correct color slot and pull back to get it well-installed.
-Step 6: Pull back the cartridge belt and close the front cover.
Brother HL-L9430CDN printer display "No Toner" error message, what does it mean?
"No Toner" error message means your printer can not detect the chip of your toner cartridge. If you printer says "No toner" after you install a new toner cartridge, there might be something wrong with your toner chip. Either no chip, incompatible chip or poor chip contact will lead to "No Toner" error. Want to know how to clear this error message? Check the blog "Brother Printer No Toner Override" to get detailed steps.
Please note that "No Toner" differs from "Replace Toner". If you want to know how reset "Replace Toner" error message, please check the blog "Brother Printer Replace Toner Override".
When will these Brother HL-L9430CDN toner compatible cartridges be available?
Brother launched this HL-L9430CDN printer in Nov.2022. Not long after Brother released this new laser printer, our manufacturer began working on researching developing its compatible toner cartridges (TN815). Good product quality is our primary goal in manufacturing these toner cartridges. It is estimated that in the next 3-6 months, the toner for Brother HL-L9430CDN printer will be in stock. You can subscribe our store or our newsletter to get the latest information of these series of toner cartridges.