Canon Color imageCLASS MF656Cdw Toner from

$

27.99
The Canon Color imageCLASS MF656Cdw is a color laser multifunction printer that uses Canon 067 or Canon 067H black and color toner cartridges. Due to the compatibility, these two models of toner cartridges are also known as Canon MF656Cdw toner cartridges. YB Toner offers good-to-use third-party alternatives to the original Canon Color imageCLASS MF656Cdw toner cartridges. These toner cartridges are only sold at a fraction of the cost of the original Canon cartridges. So, the YB-brand Canon toner cartridge is a cost-effective option for those who want to save money on printing costs. Plus, to pursue customers' 100% sanctification of our products, we also offer a 30-day money-back guarantee and a 2-year product warranty.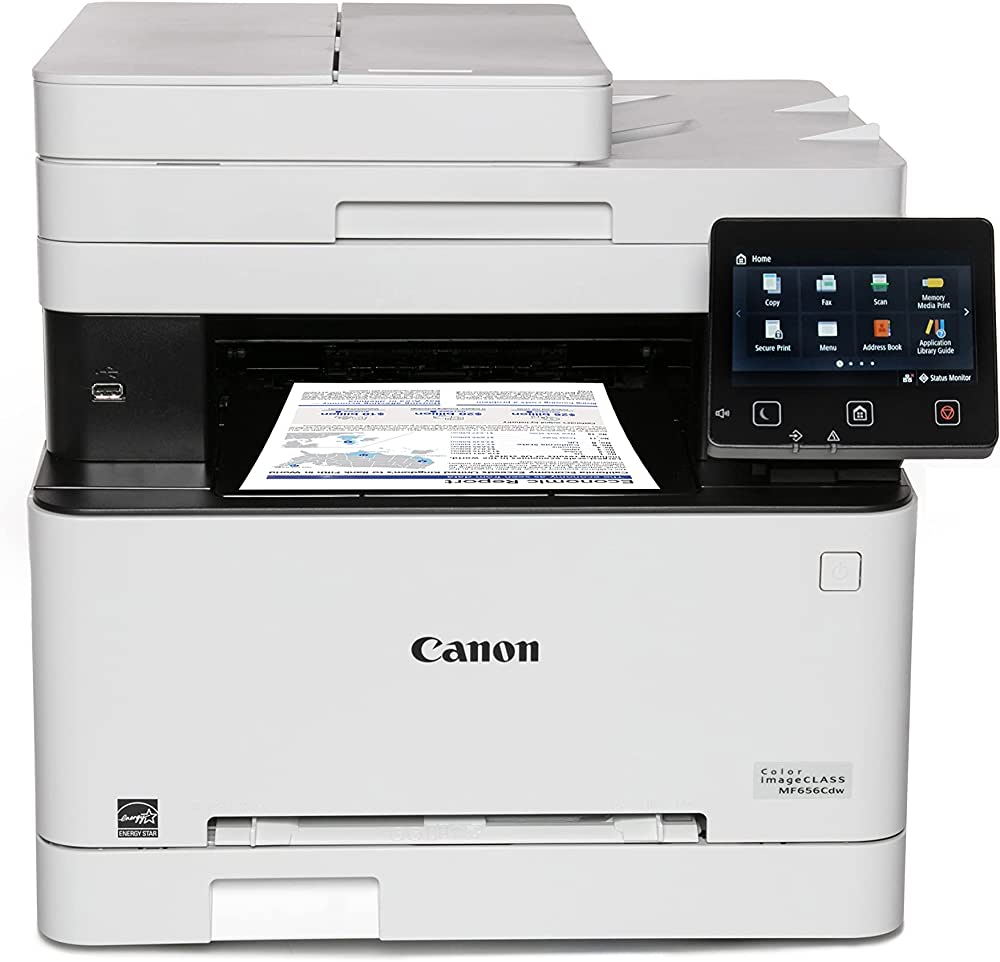 Reasons for Buying Canon Color imageCLASS MF656Cdw Toner Cartridges from YB
MF656Cdw Toner Replacement with Good Compatibility
These third-party MF656Cdw toner replacements are designed to be fully compatible with the corresponding OEM cartridges and printers. The manufacturer strives to rigorously control the production process to ensure the right size of the toner cartridge. So, there is no need to worry these Canon Color imageCLASS MF656Cdw toner cartridges will not fit your printer. Besides, every toner cartridge is equipped with a smart chip that is used to communicate with the Canon printer. It can build good communication between our Canon toner cartridge and the Canon laser printer, ensuring stable operation.
Canon MF656Cdw Toner Cartridge with Good Price
Our Canon MF656Cdw toner cartridge offers an incredibly affordable price, making it an excellent choice for budget-conscious individuals. We try our best to keep the price down to 1/3 of the original Canon toner cartridge's price. With such a low price of the toner cartridge, there will be a great reduction in print cost per page, helping you save a great amount of money. Moreover, our competitively priced product allows you to save money without compromising on quality. Get outstanding value with our budget-friendly product, delivering both quality and affordability in one package.
Color imageCLASS MF656Cdw Toner with Good Print Quality
Despite the low price, Canon MF656Cdw toner doesn't compromise on print quality. Our experienced and professional manufacturer used high-quality materials to produce these cartridges for Canon Color imageCLASS MF656Cdw printer. Meanwhile, the manufacturer conducted extensive print testing. This ensures that the toner cartridge can match the print quality of the original HP LaserJet toner cartridge. You can get rich and vivid printing results by using our compatible Canon toner cartridges. So, enjoy a comparable user experience at a lower cost with our cost-effective printer cartridge.
Customer-oriented Shipping Policy & Warranty Policy
Shipping Policy:
Our shipping policy is designed to provide convenience and timely delivery to our valued customers. We offer fast same-day shipping services to make our product reach you promptly. Orders will be processed promptly upon receipt, and we strive to dispatch them within 1-5 business days. Tracking information will also be provided so you can easily monitor the progress of your shipment. Additionally, we offer free shipping for orders over $30 to cater to your specific needs. More shipping service details are in the Shipping Policy.
Warranty Policy:
We stand behind the quality and performance of our Canon color imageCLASS MF656Cdw toner cartridge with a comprehensive warranty (30-day money back guarantee and 2-year product warranty). Our 30-day money-back guarantee can protect your right to return the toner cartridge for no reason within 30 days. And our 2-year product warranty ensures that your purchase is protected against defects in materials or workmanship. In the unlikely event that you encounter any issues, simply reach out to our customer support team. We will guide you through the warranty claim process. Refer to our Return and Refund Policy to get more details.
 Frequently Asked Questions about Canon MF656Cdw Toner Replacements
What is Canon Color imageCLASS MF656Cdw toner?
The toner for the Canon Color imageCLASS MF656Cdw printer includes Canon 067 black/cyan/magenta/yellow and Canon 067H black/cyan/magenta/yellow toner cartridges. This means you can use both models of toner cartridges in one printer. Check our blog "Canon 067 vs 067H" to find the perfect fit for your printing needs.
How to replace Canon imageCLASS MF656Cdw toner cartridges?
Power off the Canon MF656Cdw printer, and then open its front cover.
Locate the toner cartridge slut that needs to be replaced and press down on the release lever to unlock it.
Gently pull the used Canon MF656Cdw toner cartridge out of the printer.
Remove the new toner cartridge from its packaging and remove any protective tape or seals from it.
Hold the new toner cartridge level and gently rock it from side to side to distribute the toner evenly.
Align the new toner cartridge with the guides inside the printer and slide it in until it clicks into place.
Close the front cover of the printer, and power it on.
Can I put in 2 black Canon MF656Cdw toner cartridges in the Canon printer to print?
Canon MF656Cdw printers are typically engineered to work with a specific configuration of toner cartridges, including the appropriate color cartridges for color printing. Inserting multiple cartridges of the same color may result in inaccurate color reproduction or potential damage to the printer. To ensure optimal performance and print quality, it is recommended to only use the specified cartridges for your Canon printer model based on the manufacturer's guidelines.
Is there any eco-friendly way to dispose of the used Canon MF656Cdw printer cartridges?
Yes, there are eco-friendly ways to dispose of used Canon Color imageCLASS MF656Cdw toner cartridges. Here are some options:
Recycling Programs: Canon offers a recycling program for their toner cartridges. You can visit the Canon website and look for the Canon recycling program or contact their customer support for information on how to participate. They may provide instructions on how to return the used cartridges for recycling.
Local Recycling Centers: Many local recycling centers or electronic waste collection facilities accept printer cartridges for recycling. Check with your local authorities or recycling centers to find out if they accept printer cartridges and follow their guidelines for proper disposal.