HP Color LaserJet Enterprise M455dn Toner Replacements
Looking for cost-effective compatible HP Color LaserJet Enterprise M455dn toner cartridges? These HP M455fdn toner cartridges have been tested to function the same as original HP toner cartridges. YB provides compatible toner cartridges can highly compatible with your printer but your warranty will not be void. You may worry compatible product caused direct damage to your printer. For those who print high volumes, high yield HP 414X toner is better suited to their work needs. But if you mainly use M455dn toner for small office printing, standard yield HP 414A can save more.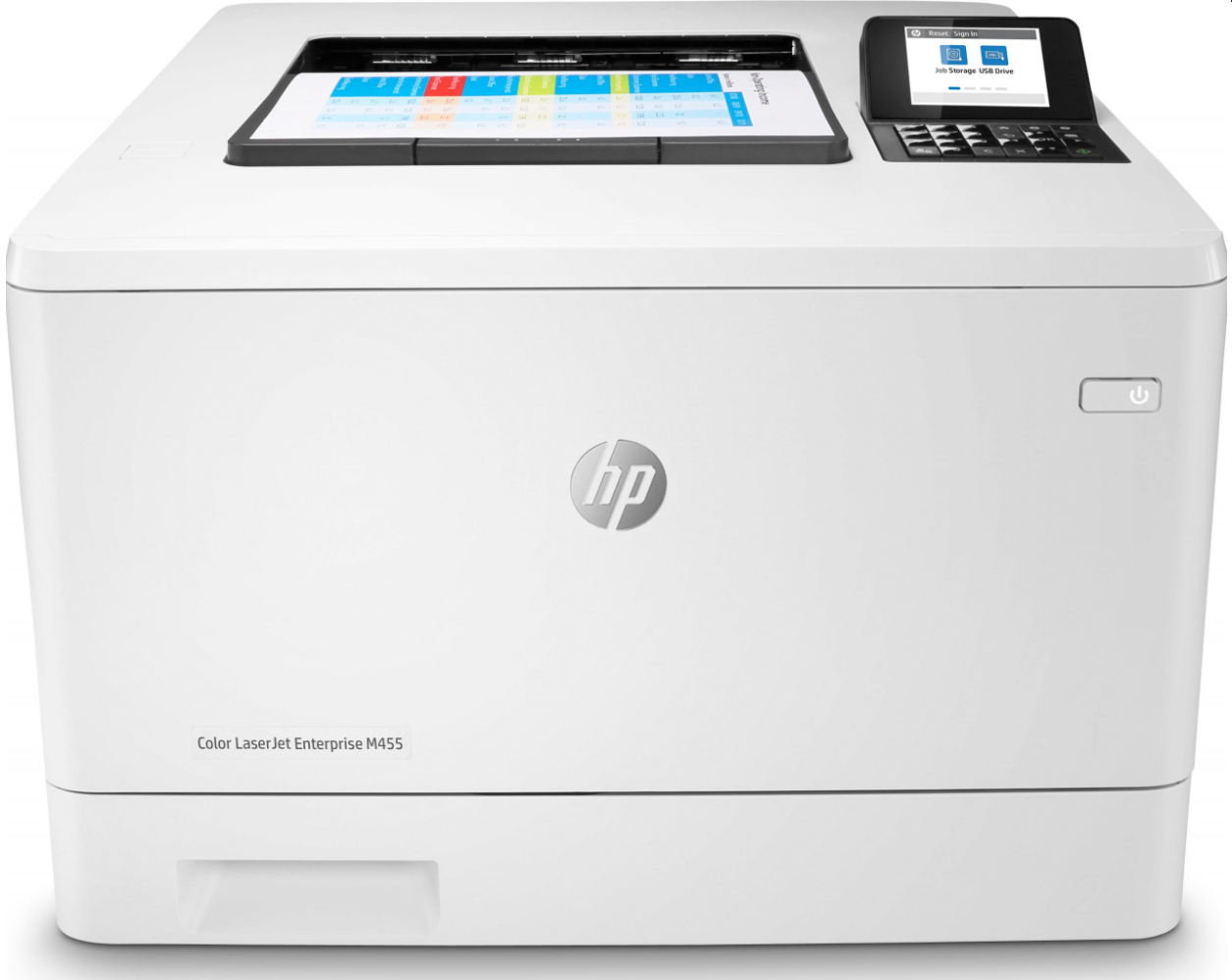 Why YB compatible HP M455dn toner is your best choice
HP Color LaserJet Enterprise M455dn toner with good performance
Our compatible HP M455dn toner cartridges have printing performance and quality comparable to original toner cartridges. After constant testing of each part and a 5-page print test, they can hit the shelf. Soft and smooth printed lines, clear and legible text, high-resolution and saturated colors. The above printing effects are all that our compatible ink and toner products can bring to you.
We offer HP Color LaserJet Enterprise M455dn toner with considerable service  
Once you buy our compatible ink and toner, you can enjoy a 2 year warranty and the 100 satisfaction guarantee. Meanwhile, if you are dissatisfied with your purchase compatible products, we will accept the corresponding return. There are some customers ask if using our toner cartridges will void their printer warranty. The answer is no. Your printer warranty cannot be voided by using HP M455fdn toner replacements. So you don't need to worry about warranty issues. We also offer free shipping when your order over $30.
HP M455fdn toner keeps your work environment neat and tidy
Because the M455dn is a laser printer, it uses a laser toner cartridge. Laser cartridges use dry toner for printing, so it doesn't leak as much as ink does. Cleaning the toner cartridge is also easy to operate. And also, HP Color LaserJet Enterprise M455dn toner uses environmentally friendly materials to reduce the damage to environment. Healthy printing can provide you with a better work environment.
FAQ about HP Color LaserJet Enterprise M455dn toner replacement
1. Are your HP M455dn toner replacements missing pages?
We promise to offer HP M455dn toner replacements which have same quality and page yield as the original toner. Thus you do not need to worry our toner will missing pages. Just like the genuine HP 414, our high yield W2020X can print 7,500 pages while the standard yield W2020A prints 2,400 pages. As for other color cartridge, a high capacity yellow toner yields 6,000 pages, and the standard capacity yellow toner page yield is 2,100. Like LD brand compatible ink, our compatible products are efficient and high quality.
2. Will the quality of such a cheap HP M455dn toner worth trustworthy?
Many customers don't choose compatible ink and toner products because they don't trust the quality of compatible products. However, our compatible or aftermarket printing supplies are different. The price is cheap doesn't mean the quality is going to drop. On the contrary, our toners are monitored for performance quality. Plus, we also offer a lifetime guarantee for each aftermarket printing supplies. Besides, it is not going to happen that these printing supplies will void your printer warranty. So customers will shop at our site with confidence.
3. Do you have individual chips for sale here?
We are sorry that we do not sell chips separately. But HP 414X and 414A toner replacements with chips are available at YB Toner. They are also very affordable and durable so you don't need to buy a chip anymore.
4. Are you going to sell my personal information if I buy a HP M455dn toner?
No, we will never disclose customers' personal information illegally. In comparison, our firewall will protect your privacy.