HP Color LaserJet Enterprise MFP M480f Toner Replacements
There are HP Color LaserJet Enterprise MFP M480f toner alternatives. YB provides high-quality compatible laser toner replacement for OEM laser toner cartridges. They contain high capacity HP 414X and standard capacity HP 414A toner cartridges for your Enterprise MFP M480f printer. Moreover, compatible HP M480f toner cartridges and genuine toner cartridges are identical in performance quality and page yield. So you don't need to worry compatible ink and toner printing supplies will void your printer warranty.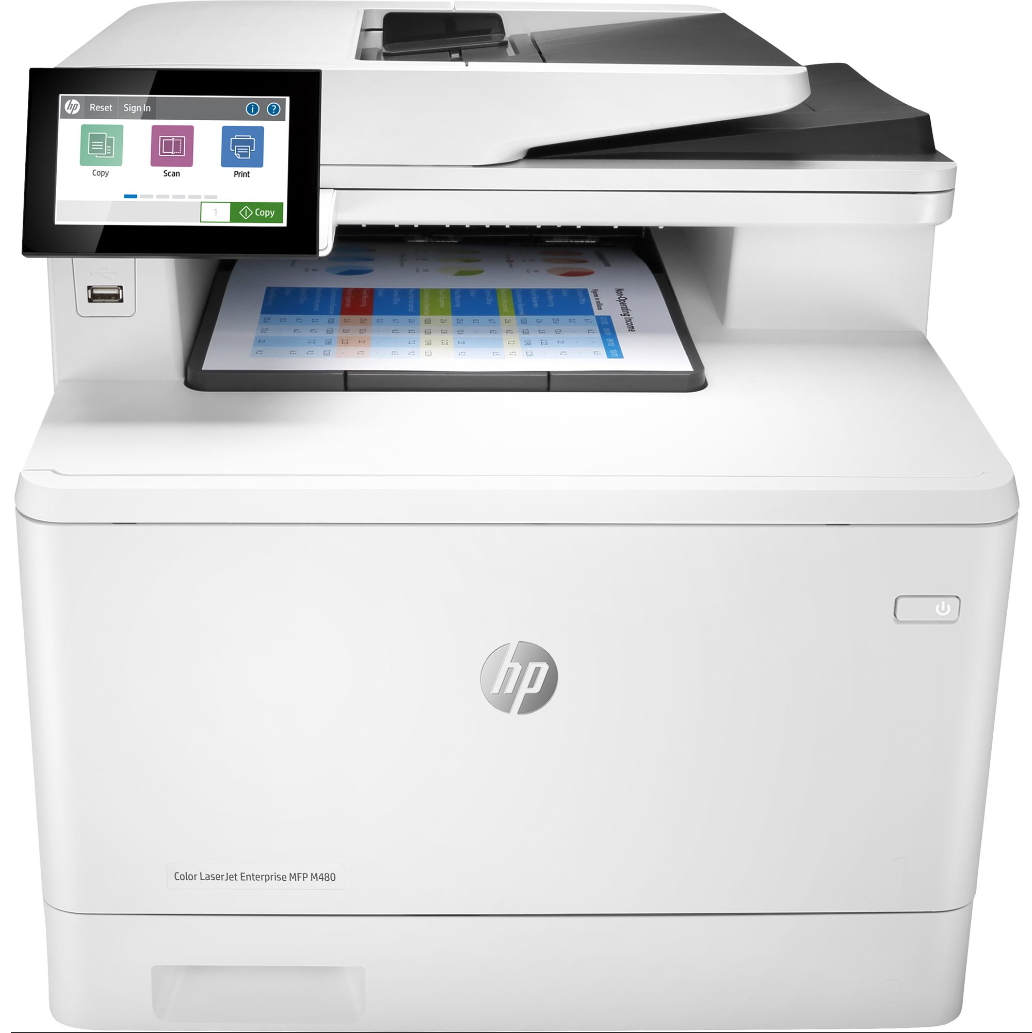 What Are The Advantages of HP Color LaserJet Enterprise MFP M480f Toner Replacements?
We back every HP M480f toner buyer with a 100 quality satisfaction guarantee
Not only M480f toner, all our products also have a two-year quality guarantee. During this time, you can enjoy attentive service. We assure you Enterprise MFP M480f printer toner cartridge has been monitored for performance quality. In case you receive a defective compatible ink and toner, we accept justified returns or replacements. However, this probability is relatively small, because we will check the compatible products one by one before shipping. Besides, if you are dissatisfied with your purchase for personal reasons, our online customer service can also help you. By phone, email, livechat, etc., we will answer all your questions about this HP M480f toner cartridge.
HP Color LaserJet Enterprise MFP M480f toner is cost-effective at YB
One of the biggest advantages of HP M480f toner replacements over OEM laser toner cartridges is its price. For example, a high yield compatible laser toner cartridge can print 7,500 pages as the original. But the price is much cheaper. You can save almost half the price of an original toner cartridge at $180.89. In addition, we also offer a no-chip black compatible laser toner that costs as little as 0.61 cents per page.
The high quality compatible HP Color LaserJet Enterprise MFP M480f toner
Although the price is low, our compatible ink and toner products do not reduce quality but increase productivity. For example, buy a yellow toner, it delivers high quality prints with constant printing. Furthermore, HP Color LaserJet Enterprise MFP M480f toner prints documents with high clarity and vibrant colors. Except from that, we use eco-friendly the finest raw materials to improve the print quality.
Frequently Asked Questions about HP M480f Toner
1. Will the toner I buy still work if I leave it out for too long?
If you forget to use HP M480f toner, then you should check it. First, your toner replacement is still intact in the package in a clean and cool environment. In that case, your toner is usable. On the other hand, you have taken out the compatible toner. And the cartridge is exposed to the outside environment. At this point, you should shake your cartridge to prevent the toner inside from clumping. If there is no sound similar to rolling stones, then you can try to use it.
2. Are your compatible ink and toner refilled or remanufactured?
No, we do not use remanufactured or refilled ink and toner products. Some remanufactured cartridges may cause damage to your printer. And also, the powder leakage rate of remanufactured toner will be higher. However, our compatible cartridges have been tested and are of high quality materials and new accessories. Using YB toner does not harm the printer but your warranty is still in effect. In addition, a lifetime guarantee is available for each customer.
3. Why are the OEM laser toner cartridges so expensive?
Normally, OEM original equipment manufacturer sell much more expensive toner than other compatible toners. But the price of a genuine printer is not that high. And many people will buy the brand printer. Thus customers need to buy original toner to match brand printers.