HP 4201dn Toner | HP Color LaserJet Pro 4201dn Printer Toner Cartridge Replacement
The compatible HP 4201dn toner cartridge is a cost-effective replacement for the original HP Color LaserJet Pro 4201dn printer toner. We bring you the best compatible HP 210A/X toner cartridges. All of our LaserJet toner cartridges have undergone several rigorous quality and compatibility tests, giving you a pleasant printing experience. Besides, we have much lower prices than the original. For users who need these toners but don't want to spend money on high-priced cartridges, our 4201dn toner replacement is your first choice. Fast Same Day Shipping & 100% Satisfaction Guarantee. Add to the cart now, don't miss this great deal.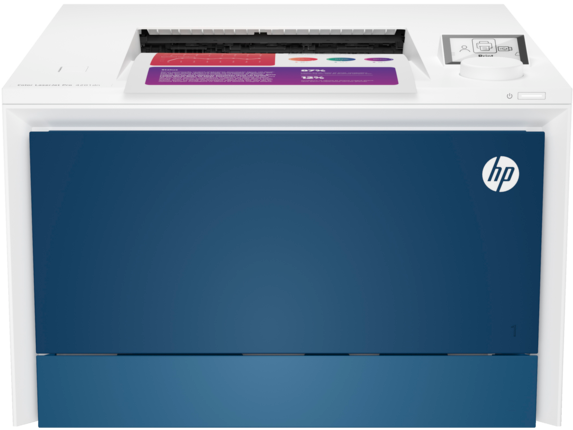 Why Choose YB Toner for Buying HP 4201dn Toner Cartridge Replacements?
Terrific Quality
Experience the superior quality of compatible HP 4201dn toner cartridges, precision-engineered from premium raw materials. These cartridges are produced with advanced technology, ensuring perfect, no leaks, blurred, or streaked prints. They boast top-notch performance and a great design that will complement any compatible HP printer. You'll receive crisp black text and vibrant color prints from these cartridge replacements.
Excellent Compatibility
Compatible HP 4201dn toner works seamlessly in the HP Color LaserJet Pro 4201dn printer. Therefore, it is also known as HP Color LaserJet Pro 4201dn printer toner cartridge. We offer the chip version HP LaserJet 4201dn compatible toner cartridge, which is recognized when inserted into the printer. We also provide the no-chip HP LaserJet 4201dn compatible toner cartridge to help keep your costs down. When you buy this no-chip cartridge, it comes with a toner chip removal tool. You will need this tool to move the empty OEM cartridge chip onto our compatible 4201dn toner. It only takes 5-10 minutes to complete.
Lower Cost
Print more pages at less cost with our replacement toner for HP Color LaserJet Pro 4201dn. Our price of this toner is much lower than the original one. Compared with the genuine 4201dn toner HP 210A, our toner saves you up to 70%. Buying our compatible 4201dn toner HP 210X will save you 46% to 80%. With these laser toners, you can drastically reduce your printing budget.
Same Page Yield
HP 4201dn toner replacement has the same page output as OEM, suitable for various printing needs. According to capacity, it has two types of toner cartridges: HP 210A (standard yield) and HP 210X (high yield). Compatible HP 210A black toner prints 2,000 pages and the HP 210A color toner replacements print 1,800 pages each. They're perfect for small to mid-sized offices. Version X generates more pages than Version A. Compatible HP 210X black toner produces up to 7,500 pages. And each replacement HP 210X color toner produces 5,500 pages. These LaserJet toner cartridges are ideal for high-volume printing offices.
Multiple Options
You can choose compatible HP 4201dn toner that meets your needs according to page yield, chip, and colors. For example, the compatible high yield HP 210X toner set with chip saves you the hassle of installation. This ready-to-use product greatly reduces the frequency of toner cartridge replacements. Don't want to print that much? Its compatible standard HP 210A toner cartridge set is a better choice.
Lightning Shipping
Enjoy free shipping to the contiguous U.S. on all your orders over $30. In other words, purchasing any compatible HP 4201dn toner cartridge will get free shipping. Plus, we support shipping on the same day when your order is placed before the cut-off time(CA Warehouse: 4:00 pm PST; PA Warehouse: 5:00 pm EST).
Professional Customer Service
YB Toner offers you a 2-year warranty and a 30-day money back guarantee. Also, our customer service team provides technical support should you have any questions. Any dissatisfaction, you can contact us by live chat, email, or phone, and we will deal with it for you as soon as possible.
Frequently Asked Questions of Compatible HP Color LaserJet Pro 4201dn Printer Toner
1. When will this replacement toner for HP Color LaserJet Pro 4201dn be in stock?
Ever since HP launched its latest HP Color LaserJet Pro 4201dn printer, we've been researching its compatible toner cartridges. This HP LaserJet 4201dn compatible toner is currently available for pre-sale.
2. If I bought a compatible HP 4201dn toner, how long can I receive it?
You will receive your order within 3-5 days after it is shipped. Check your tracking status to know the delivery time.
3. How should I store my HP LaserJet 4201dn compatible toner?
We recommend storing the HP 4201dn compatible toner cartridge in a cool, dry place. Plus, keep it in the package until ready to use.