HP Color LaserJet Pro MFP 4301fdw Toner from $35.95
Do you need to replace the HP Color LaserJet Pro MFP 4301fdw toner, including HP 210A and HP 210X? Our compatible HP 4301fdw toner cartridges offer an economical printing solution without compromising quality. Engineered to meet high printing standards, these LaserJet toner cartridges deliver excellent print quality. Moreover, our toner is sold at an affordable price, helping you save up to 70%. In addition, we offer different yield options for HP MFP4301fdw toner, which can meet different printing volumes. By buying our toner cartridge, you also can enjoy a 30-day money-back guarantee and a 2-year product warranty.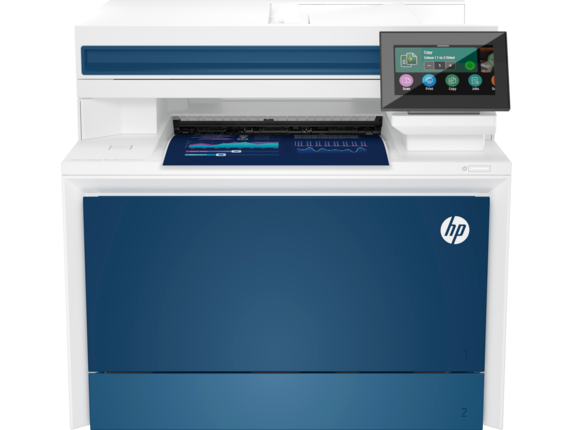 Reasons for Buying HP Color LaserJet Pro MFP 4301fdw Toner at YB Toner
High-Quality Printing 
Get great printing results with the compatible HP Color LaserJet Pro MFP 4301fdw toner cartridge. With our HP 4301fdw toner replacement, you will receive crisp text and true-to-life images with vivid colors. Whether you're printing documents or images, you can get professional-looking results.
Seamlessly Integrated with HP Printer
With the great effort of our research and production team, all HP Color LaserJet Pro MFP 4301fdw toner cartridges, including the "no-chip" version and "with-chip" version, have strong compatibility with your HP printer. These toner cartridges can work with HP printers to print in a smooth and stable way.
Superb Page Yield & Competitive Price
Compatible HP LaserJet 4301fdw toner cartridges produce the same number of printouts as the original HP.  Standard-yield HP 210A black toner cartridge can print 2,000 pages, while color toner cartridge can print 1,800 pages for each, at 5% coverage. The high-yield HP 210X black toner cartridge can yield up to 7,500 pages, while each cyan, magenta, and yellow toner cartridge can yield 5,500 pages. With superior page yields, our HP Color LaserJet Pro MFP 4301fdw toner cartridge can meet a variety of printing needs.
Besides, our toner prices are very competitive. Compared to genuine HP products, using our 4301fwd toner cartridges can save up to 70%. So, add to your cart now for unbeatable savings.
Worry-Free Return Guarantee
YB Toner provides a 30-day money-back guarantee and a 2-year lifetime warranty for the HP Color LaserJet Pro MFP 4301fdw toner cartridge. If you're not satisfied with any aspects of our product within 30 days of purchase, we offer a hassle-free refund. We also back our compatible toner cartridges with a 2-year warranty for your peace of mind. If you have any questions about our toner cartridge, please feel free to contact us by phone, live chat, or email.
Frequently Asked Questions about HP MFP 4301fdw Toner Cartridges
What is the Difference Between "No-chip" and "With-chip"Version of HP 4301fdw Toner?
The "no-chip" version means that the toner cartridge doesn't contain a chip on it, requiring users to install a reused OEM chip into it. However, the installation process is not so difficult for most users. Most of you can complete the chip installation in several minutes, even at the first time. On the contrary, the "with-chip" version means that the toner cartridge had already been equipped with a chip on it.  After removing the protective materials from the toner cartridge, you can directly install it into the printer for use. So, if you are a hands-off person, the chip-ready HP Color LaserJet Pro 4301fdw toner will be your better choice.
HP 210A or HP 210X, Which One is More Worth Buying?
Regarding the price, the HP 210X is higher than the HP 210A toner cartridge. However, the cost per page of HP 210X is much lower than HP 210A due to the higher page yield. A printer's upfront cost is essential, but you should also consider the long-term operating costs. Therefore, HP 210X with a lower cost per page will be a better choice to save money in the long term. More details about these two toner cartridges are in blog "HP 210A vs HP 210X".
How Long Can I Receive HP Color LaserJet Pro MFP 4301fdw Toner Cartridge?
If you buy our HP MFP 4301fdw toner before cut-off time(4:00 pm PST or 5:00 pm EST), you can enjoy same-day shipping. And we have two warehouses, one in CA and another one in PA. We will ship your products from the warehouse that is close to you, upgrading the delivery speed. after the package is shipped, it usually will be delivered to your door within 1-3 business day.