HP Color LaserJet Pro MFP M283fdw Toner Replacements
YB provides high-quality toner replacements for the HP MFP M283fdw printer at a fair price. You can select from a number of purchase options in this collection to replace your HP 206A toner or HP 206X toner. You can get a better deal here if you buy in bulk. Furthermore, our compatible HP Color LaserJet Pro MFP M283fdw toner cartridges will not void your printer warranty. Now is the best time to purchase the low-cost HP LaserJet M283fdw toner and save money!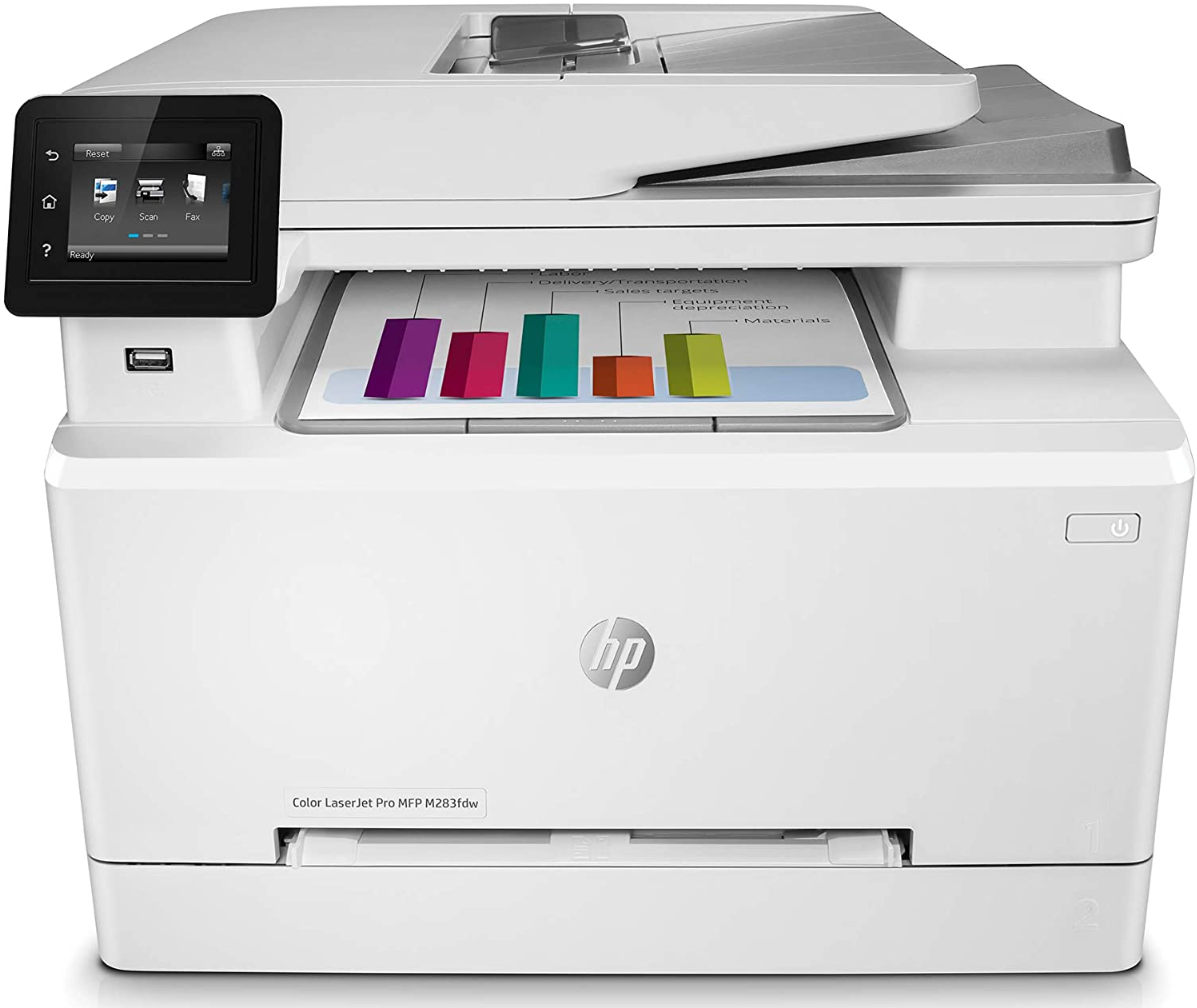 Why is YB compatible M283fdw toner cartridge worth buying?
High quality and stability.The cost is divided into visible and invisible. For the toner cartridges, the visible cost is the price. While there are many invisible costs, such as machine wear and tear, maintenance costs, experience costs, reduced work efficiency, and so on. If you use our compatible HP M283fdw toner, you don't need to worry. Our MFP M283fdw toner replacements are strictly controlled in terms of model precision. And we use high quality toner, which can be firmly attached to the paper. There will be no flying of toner. Therefore, our HP MFP M283fdw toner replacements will not damage your printer, which will reduce your additional maintenance costs.
Excellent print quality. Our high-precision toner is more delicate and uniform. It effectively ensures the printing quality of documents. The documents printed with our compatible HP Color LaserJet Pro MFP M283fdw toner cartridges are clear enough. And there is sharp contrast between black and white. The color printing pages have rich color levels. No matter the sharpness of words or the clarity of mixed graphics and text, they all present extraordinary expressiveness.
Save money and time. Our compatible HP 206X black high yield toner cartridge can print up to 3,150 pages. We believe that it can meet the needs of users with large printing volume. In terms of printing cost, our compatible W2110X high yield black toner cartridge with chip costs only $72.99. And the cost of printing a single page is only 2.32 cents. Plus, the M283fdw printer has a printing speed of 20 pages / minute, which helps you save money and time.
Frequently asked questions about HP Color LaserJet MFP M283fdw toner replacements
1. What are the 4 toner colors?
The HP Colour LaserJet Pro MFP M283fdw toner cartridges are a type of printer cartridges that be used for printing. And the HP LaserJet Pro M283fdw toner cartridge comes in four colors: black cyan magenta yellow toner cartridges.
2. What color HP LaserJet Pro M283fdw toner is used the most?
Black. Black is the most commonly used toner color in computer printing. Because most printed documents contain some black content. Even many of these documents contain only black print content, such as word processing documents or spreadsheets. So you can buy more HP 206A W2110A black toner cartridges. Or buy our compatible high yield HP 206X black toner cartridges.
3. How long does the HP Color LaserJet Pro M283fdw toner last?
The HP Color LaserJet Pro M283fdw uses the standard yield HP 206A or high yield 206X toners. The HP 206A black toner would yield approximately 1,350 pages. The 206A cyan, magenta, and yellow toner cartridges would each yield approximately 1,250 pages. The page yield of HP 206X black toner is about 3,150 pages. The page yield of 206X cyan, magenta, and yellow toner cartridges is each 2,450 pages.
4. Will YB Toner divulge my personal information?
We will not divulge the personal information of customers. On the contrary, we will do our duty to keep customers' personal information. Plus, we will do a good job in customer information management, and maintain customer information security in the business process.