HP Color LaserJet Pro MFP M479dw Toner Replacements
Our compatible M479dw toner cartridges are a great alternative to original toner cartridges and work perfectly with your printer. With the same performance quality and page yield as original HP toners, M479dw toner provide you high quality prints. According to different customer needs, we have HP 414A  standard yield and HP 414X  high yield toner cartridges. So you can pick what you want. Plus, there is any questions about our compatible ink and toner, you can communicate with the online customer service. And we also accept returns if you are dissatisfied with your purchase. Additionally, each of our compatible products will give customers 100 satisfaction guarantee. For continental US buyers, if the order is over $30, then we will provide free shipping for them.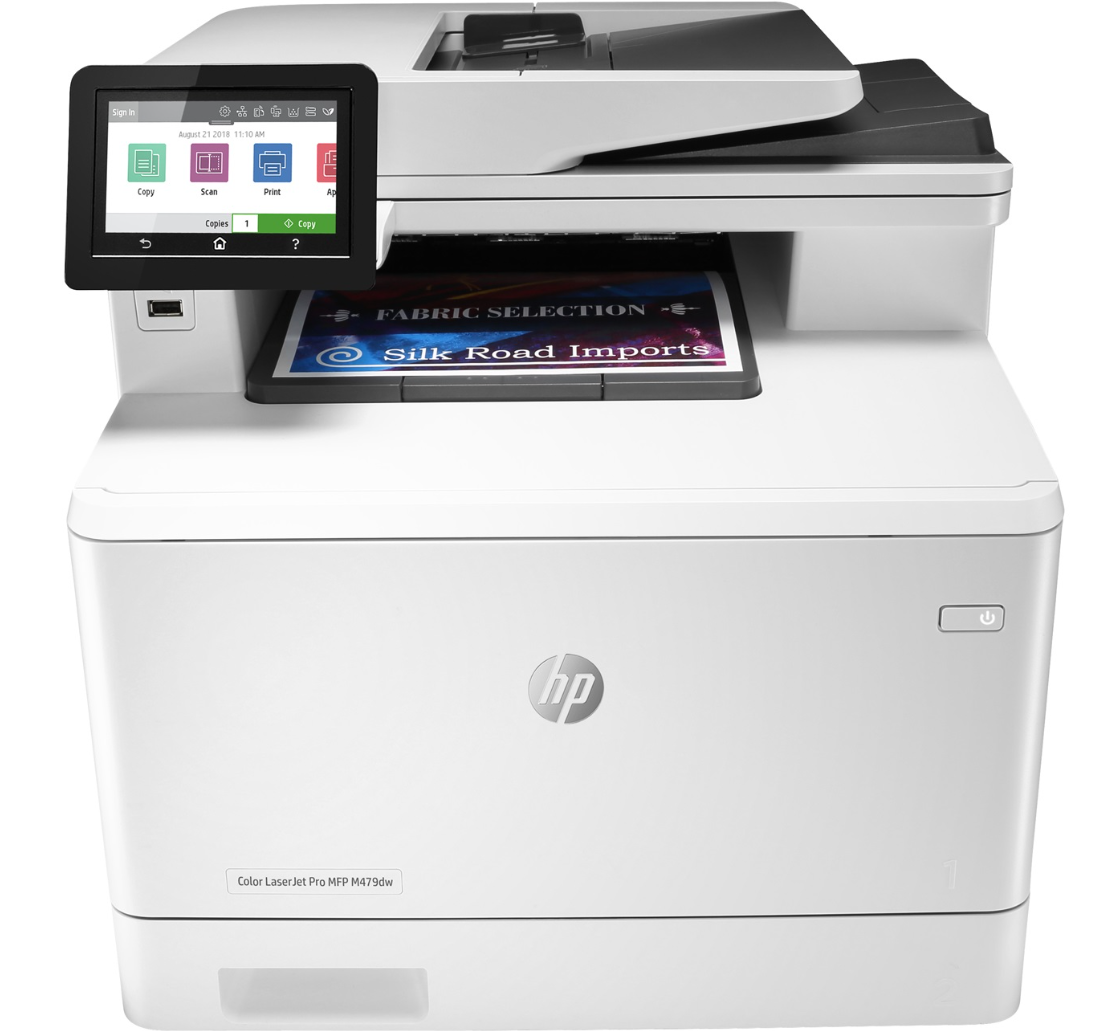 Reasons Why Our Compatible M479dw Toner Are Worth Buying
Multiple cartridge yields for HP Color LaserJet Pro MFP M479dw toner
There will be many page options for you to choose your ideal HP Color LaserJet Pro MFP M479dw toner. For example, if you print infrequently and only black and white documents, then a black standard yield ink toner is the best choice for you. Its page yield about 2,400 pages. On the contrary, people who often need to print at work are better off choosing high yield toner cartridges. After all, the high capacity W2020X laser toner cartridges print volume up to 7,500 page. Or you need to print images in color, then we have HP MFP M479dw toner set. HP 414A and HP 414X toner cartridges 4 pack is a combination of black cyan magenta yellow toner replacements.
High quality of HP LaserJet Pro MFP M479dw toner
Our M479dw toner cartridges have been tested to reach ISO9001/ISO14001 with consistent performance quality and page yield as the genuine. Thus you do not need to worry affect your printer warranty. Besides, the materials used in our ink toner are resistant to high temperature, wear resistance, strong stability and high durability. Though YB compatible ink and toner are not as famous as the original brand, they are similar in printing performance. Because high-quality toner cartridges can bring high-quality printing. And we will re-manufacture all substandard compatible HP cartridges until they can match the quality of original HP toner cartridges.
FAQ about Color LaserJet Pro MFP M479dw Toner Replacements
1. How do I know my HP Color LaserJet Pro MFP M479dw toner runs out?
Knowing when your HP LaserJet Pro MFP M479dw toner is going to end and buy a new one is important. Due to different type of printing, the last time of your ink toner is vary. When your HP printer control panel or the printer software shows "Toner Very Low" message, it usually means the toner is nearly the end. However, you can still use HP MFP M479dw toner for a while, because there are remain toner power in it. At that time, take out the cartridge and shake it for a several times to equal the remain power. Then you can continue the printing until your prints become discolored or faded.
2. Where can I recycle my empty HP LaserJet Pro MFP M479dw toner?
Generally, there are three ways for you to recycle the empty HP LaserJet Pro MFP M479dw toner. Firstly, you can send the cartridge back to HP by parcels or pallet. They also provide free shipping if you download prepaid label shipping on hp.com. For other HP work partners like Walmart, Bestbuy, Staples, they also welcome you to recycle the used cartridge. Moreover, some third-party merchants will also collect your toner cartridges with rewards. In conclusion, proper recycling is a better option for the environment.
3. Do all your HP MFP M479dw toner have chips?
To make customers enjoy the printing experience comparable to the original, we provide laser toner cartridges with chips. So these compatible products will not void your printer warranty. But HP 414A and HP 414X toner cartridges without chips are also available at YB Toner. We also offer a lifetime guarantee for our compatible HP toner and ink cartridges. Which HP MFP M479dw toner to choose depends on the customer's own preferences and needs.