HP Laserjet Pro M404dw Toner Replacements from $36.99
HP Laserjet Pro M404dw toner replacements are laser toner cartridges that consist of high quality toner. These HP M404dw toner cartridges are highly compatible so they can be adapted to the printer just like original HP toner cartridges. And we have compatible standard yield HP CF258A toner cartridges and high yield HP CF258X toner cartridges. Both of them function the same in the printing performance and quality, the only difference is page yield. Furthermore, if you buy a black toner CF258A, you do not need to pay for delivery. Because we provide free shipping for each inland US buyer whose order is more than $30.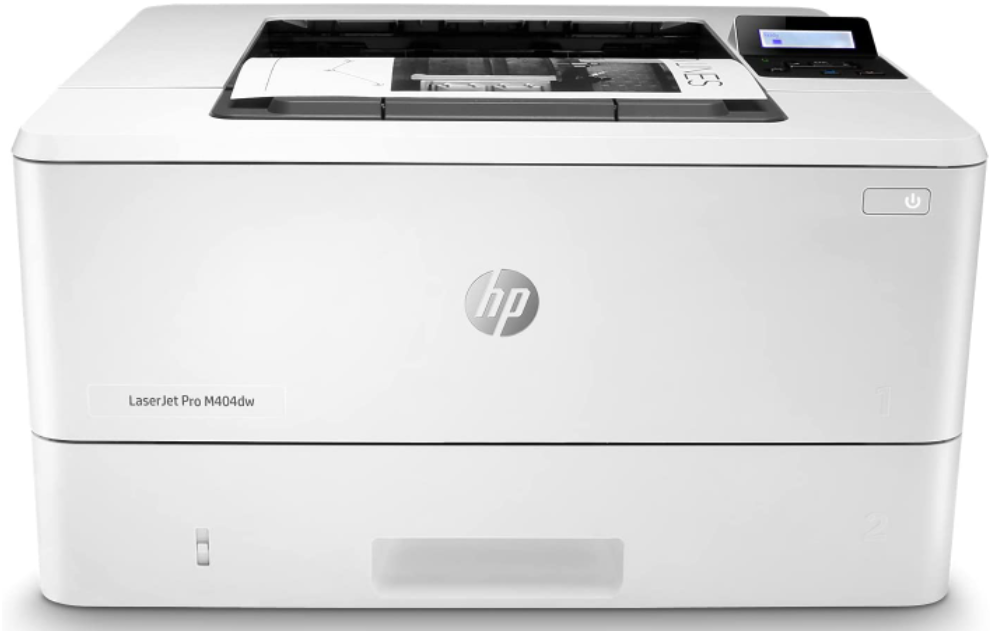 HP Laserjet Pro M404dw Toner replacements Are Reliable
HP Laserjet Pro M404dw toner cartridges save your printing cost.
The price of compatible Laserjet Pro M404dw laser toner cartridges is much cheaper than original HP toner cartridges. For example, a black toner CF258X only costs $73.99. In contrast, an original HP58X is priced at $232.99. That means you can save almost about 60% on compatible toner cartridges. Among M404dw toner, the highest page yield is 10,000 pages, and the lowest page yield is 3,000 pages. Therefore, its per-page cost is also lower than the original HP toner.
Toner for HP M404 printer is of high quality & compatibility.
Compatible HP M404dw toner cartridges have been tested to meet the standard of ISO9001/ISO14001. So it is not necessary to concern that compatible ink and toner product caused direct damage to your laser printer. In addition, Laserjet Pro M404dw toner is easy to install because of smart built-in chips and will quickly be recognized by the printer. Many customers worry that compatible printing supplies will void their printer warranty. However, our compatible HP M404dw toner not only perfectly fits your printer but your warranty will not be affected. In the event that the HP Laserjet Pro M404dw toner dissatisfies you, you can return it and replace a new one.
Eco-friendly materials used by HP Laserjet M404dw toner cartridges.
HP M404dw toner is made of excellent high-temperature resistant materials and we conduct continuous testing on each component of it. Besides, combined with environmentally friendly raw materials, the toner of HP M404 does not generate ozone and dust. Create a healthy and clean office environment for you.

Frequent Asked Questions about HP laserjet Pro M404dw Toner Replacements
1.Is there the Chip in your Compatible HP M404dw Toner cartridges?
Compatible HP M404dw toner cartridges with or without chips can be found in YB. Many customers think that only original HP will provide HP 58A and HP 58X with chip. Although many compatible manufacturers are unable to provide customers with toner cartridges with chip, YB is an exception. After years of research by technicians, we can produce HP58A and HP58X with chip. The chip is related to whether the printer can work normally. As the key of the connection between the toner cartridge and the printer, the chip can make the printer and the toner cartridge work together. Besides, the printer can also monitor the usage of the toner cartridge via the chip.

2.Do I Have to Pay the Freight for my Orders?
We provide free transportation for customers who purchase over $30 at a time. Additionally, don't worry if your order is less than $30. You only need to pay $4.95, because we will bear part of the freight for you. By the way, these are only for customers living in the continental USA. If you are from Alaska, Hawaii, Puerto Rico, Andjalisco, Mexico, you can consult our customer service staff. They will tell you the specific terms of transportation.
3.How to Prove your Toner for HP M404dw isn't Second-hand?
First of all, all the toner cartridges we provide to our customers are bran-new. Besides, we will wrap them in the YB's original box. In addition, after unpacking, you can see a sealing strip on the toner cartridge, which indicates that the toner cartridge you opened is bran-new. If you feel that you have received the second-hand toner cartridge or are distributed with your purchase, you can contact our customers. After verification, you will be compensated accordingly.