HP Laserjet Pro M404n Toner Replacements from $36.99
HP Laserjet Pro M404n toner cartridges are excellent replacements for original HP toner and can meet the different needs of customers. Thus, compatible Laserjet Pro M404n toner is divided into compatible high yield HP 58X and compatible standard page yield HP 58A. After a series of tests, our HP M404n toner can compete with the original in print quality and performance. At the same time, the M404n toner uses premium accessories and eco-friendly materials to provide high quality printing without polluting the environment. Buy our low-cost HP Laserjet Pro M404n toner cartridge replacement now and enjoy free shipping.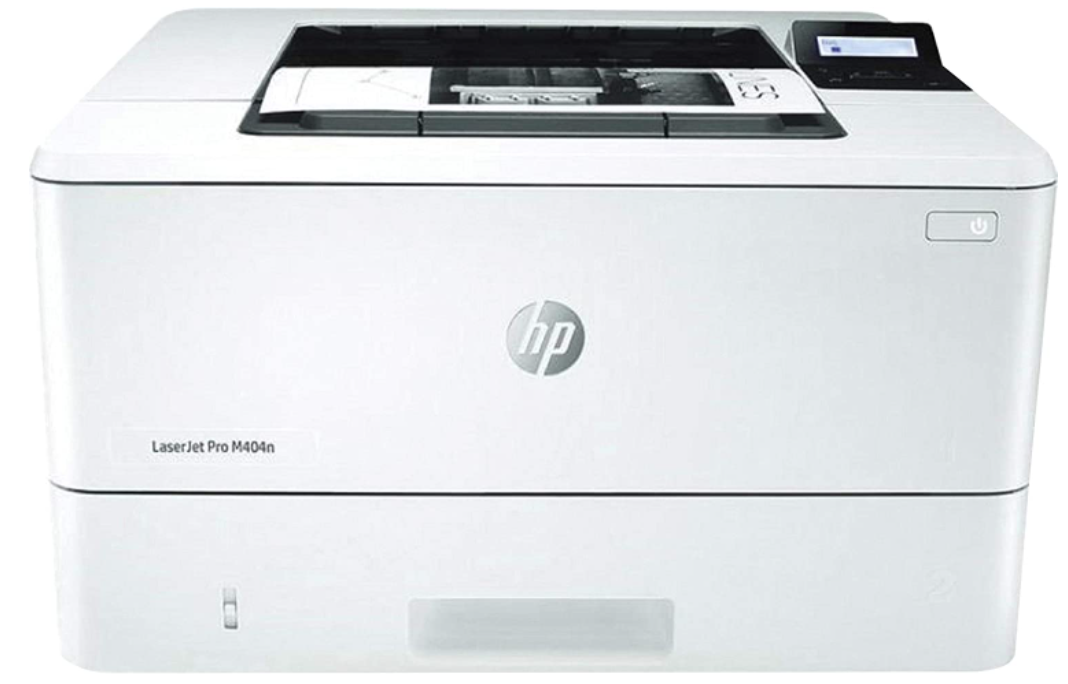 Why can you Buy HP Laserjet Pro M404n Toner Cartridge Replacement from YB?
The quality of compatible HP Laserjet Pro M404n toner can be tested.
M404n toner cartridges are manufactured in factories certified to ISO90001, and fully automated production technology can reduce product defect rates. Unlike other compatible toner cartridges on the market, our M404n toner have a low waste toner rate and high printing efficiency. Their high compatibility allows them to work perfectly with the printer, so you don't need to worry about voiding your printer warranty. Besides, we offer a one-year warranty and 100 satisfaction guarantee for each Laserjet Pro M404n toner. In the event that you are not satisfied with your cartridge replacement, we provide return and replacement service. On the other hand, if you receive a defective ink toner, then we will also refund you or send you a new one for free.

HP Laserjet Pro M404n toner cartridge replacement saves more on printing costs.
These HP58 replacement toner cartridges are extremely affordable compare to original HP toner cartridges. For example, the genuine HP 58X black toner cartridge is priced at $232.89 on Amazon. However, the price of HP 58X cartridge replacement is only $98.95. Under the same premise of 10,000 page yield, our compatible toner cartridges can save almost 60% of the cost. And we also have HP 58X without the chip, priced at $45.99, for a lower cost per page. The above high yield black toner cartridges are suitable for large-scale printing. If your monthly print volume is lower than 300, you can buy standard-yield HP 58A toner cartridges. As a HP laser cartridge, CF258A page yield approx 3,000 pages.

Frequent Asked Questions about HP Laserjet Pro M404n Toner Replacements
1.How to change HP M404n toner replacements?
To begin with, you shall press the button to open the front door of the printer. Then, take out the HP CF258A or HP CF258X that you used up and put it away. Next step is to unbox a new compatible HP58A or HP58X and remove the protecting cover. Please note that there is a sealing tape showing that it is bran-new, and you should pull the sealing tape out before inserting. And then, please rock it horizontally 5-6 times. Finally, insert the new HP 58A or HP 58X into the printer and close the printer door.
2.Need I change the chip from the original HP HP M404n toner replacements?
We all know that many compatible manufacturers are unable to provide compatible toner cartridges with chips. But fortunately, YB can do it. Through the efforts of our R&D staff, we have developed some compatible toner cartridges with chips. And HP 58A and HP58X, which used as HP M404n toner replacement, are two compatible toner cartridges with chips. Why is the chip so important? Because the main function of the chip is to connect the toner cartridge and the printer. If there is no chip, the printer can't work properly. Besides, there is no way to detect whether the toner cartridge in use still has toner powder. Please note that we offer both HP CF258A and HP CF258X with chips and those without chips. But you can rest assured that the chip can be changed from the old one to the new one. So if you buy affordable HP 58 without chip, we will provide you with the tools to change the chip. Many option are available to you.
3.Will your toner replacements be harmful to my HP Laserjet Pro M404n printer?
When producing compatible toner cartridges, we are completely in accordance with the original standard. Whether it's original or compatible, the toner cartridges are produced for your printers. Therefore, the ideal that compatible toner cartridges are harmful to printers, while original toner cartridges are harmless is wrong. Whether the printer is damaged or not depends on whether you comply with the operating specifications. Most importantly, our compatible black and color toners won't damage your printer, but can make your printer work faster and longer. In addition, we won't void your printer warranty until your compatible toner cartridge runs out. So there is nothing to worry about, please feel free to use our compatible HP CF258. Shop one of them below now!
4. Shall I choose high yield HP CF258X or standard yield HP CF258A as my HP M404n toner replacements?
As can be seen from their names, HP CF258X and HP CF258A are high-yield version and standard-yield version of HP CF258, respectively. What's more, they have the same high print quality. The reason why their page yield is different is that they contain different toner powder. HP58X contains more toner powder than HP58A, so it can print 7000 pages more than HP 58A. You can choose the one HP 58 according to your printing needs. HP 58X is suitable for people who need print often, while HP 58A is for people who print occasionally. Either way, they will be your effective working partner.
5.How much freight shall I pay?
Generally speaking, if your order is $30 or more, you can enjoy our free shipping. If your order is less than $30, then we will pay part of the freight for you. But you need to pay the remaining $4.95. Please note that these terms are only valid for customers living in the continental United States. We have specified specific transportation terms for the customers who live in Alaska, Hawaii, Puerto Rico, and Jalisco, Mexico. If you need, you can contact our professional customer service staff, who will provide you with the best service. In addition, the shelf is up to 2 years. It is okay to buy several once. In this case can you enjoy the free shipping and save money and time.
6.Are HP Laserjet Pro M404n toner replacements from YB eco-friendly?
That's for sure. First of all, the raw materials we used are green and recycled. Moreover, every step of our production is carried out in strict accordance with the standards of environmental monitoring system. Besides, our R&D staff are constantly exploring how to improve production technology and improve production efficiency. It is our goal to provide customers with cheap and green compatible toner cartridges. Join us and protect the environment together.
7.Will you recycle my empty HP Laserjet Pro M404n toner?
Recycling used toner cartridges demands advanced technologies and massive funds. At present, rare compatible manufacturers have the recycling program, including YB. If you have original HP toner cartridges to recycle, you can go to HP's official website to ask their customer service for help. But if you want to dispose of your compatible cartridges, you can sort them into the corresponding garbage collection points. The garbage staff will know how to dispose of them.