Brother MFC-L3780CDW Toner Replacements
Great Compatibility

: Brother MFC-L3780CDW toner replacements included TN229, TN229XL, TN229XXL toner cartridges, and DR229 drum units. Their printer compatibility is completely comparable to the original Brother toner cartridge. Moreover, the HL-L3280CDW toner has upgraded IC chips, which can fix the "No Toner" error.
Multiple Yield Options: Brother MFC-L3780CDW toner replacements include standard yield (TN229), high yield (TN229XL), and extra high yield (TN229XXL). You can choose any one you like based on your printing needs. By the way, the high-yield toner cartridge is the most popular yield among printer users.
Excellent Printing Quality: All MFC-L3780CDW toner replacements are equipped with top-notch materials, like toner powder or roller. Good-quality materials of toner cartridges can bring professional print results, making you use them with peace of mind.
Unbeatable After-sale Policy: We offer a considerate return policy for this Brother MFC-L3780CDW toner, including a 30-day money-back guarantee and a 2-year product warranty.
Same-day Free Shipping: Orders valued over $30 will be eligible for free shipping. And, our perfect shipping system can ensure fast and on-time shipping. The order will automatically be processed on our system within 1-2 hours, and the warehouse worker will ship your order immediately if the products are in stock. You will get the products within 1-3 business days.
*Note: Subscribe to Us for the Latest Inventory Updates.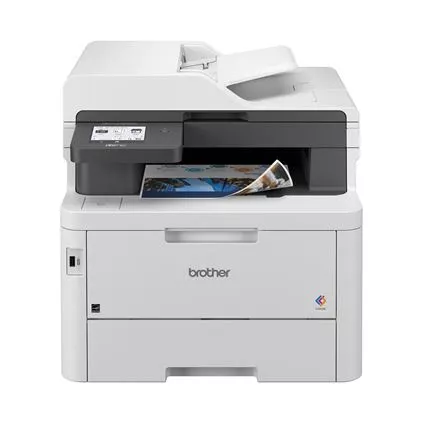 Frequently Asked Questions about Brother MFC-L3780CDW Toner Replacements
When will the MFC-L3780CDW toner be in stock?
The MFC-L3780CDW toner is still in production and in the testing phase. The toner cartridge will be qualified to be sold after passing the rigorous product testing. According to our manufacturer's feedback, the toner cartridges will be in stock in February 2024. If you are interested in this toner cartridge, you can subscribe to us, we will notify you via email when it is in stock.
What is the page yield of the Brother MFC-L3780CDW printer cartridge?
As mentioned above, Brother MFC-L3780CDW printer cartridges are divided into three types, standard-yield, high-yield, and extra-high-yield. The page yield of different yields is not the same. The standard yield toner cartridge(TN229) can only print 1,500 pages for black, and 1,200 pages for color. The high-yield toner cartridge(TN229XL) can print 3,000 pages for black and 2,300 pages for color. While the extra high-yield toner cartridge(TN229XXL) can print up to 4,500 pages for black and 4,000 pages for color.
How long is the shelf life of L3780CDW toner?
According to the ISO standards, the shelf life of toner cartridges should be within 2-3 years. Our toner cartridge is in line with the ISO standards, so the shelf life of our toner cartridge is also 2-3 years. You can store them for use to prevent a sudden loss of ink and to ensure uninterrupted print jobs. Please note that you need to put them away from extreme environments, like high temperatures, humidity, and sun exposure.
What's the warranty policy for this Brother MFC-L3780CDW toner?
Our warranty policy includes a 30-day money-back guarantee and a 2-year product warranty. A 30-day money-back guarantee means you can return the MFC-L3780CDW toner cartridges for whatever reason within 30 days from the purchase date. And a 2-year product warranty means you can get free tech support, replacements or refund if there is any problems with our products.