HP Color LaserJet Pro MFP M282nw Toner Replacements
HP Color LaserJet Pro MFP M282nw toner cartridges are also known as standard yield HP 206A toner cartridges and high yield HP 206X toner cartridges. YB toner replacements for the Pro MFP M282nw printer are manufactured in ISO9001 / ISO14001 certified factories using the highest quality new components. They also make you feel at ease while saving you a lot of money. Furthermore, YB provides a 1-year warranty so that you can shop with confidence. Add to cart now!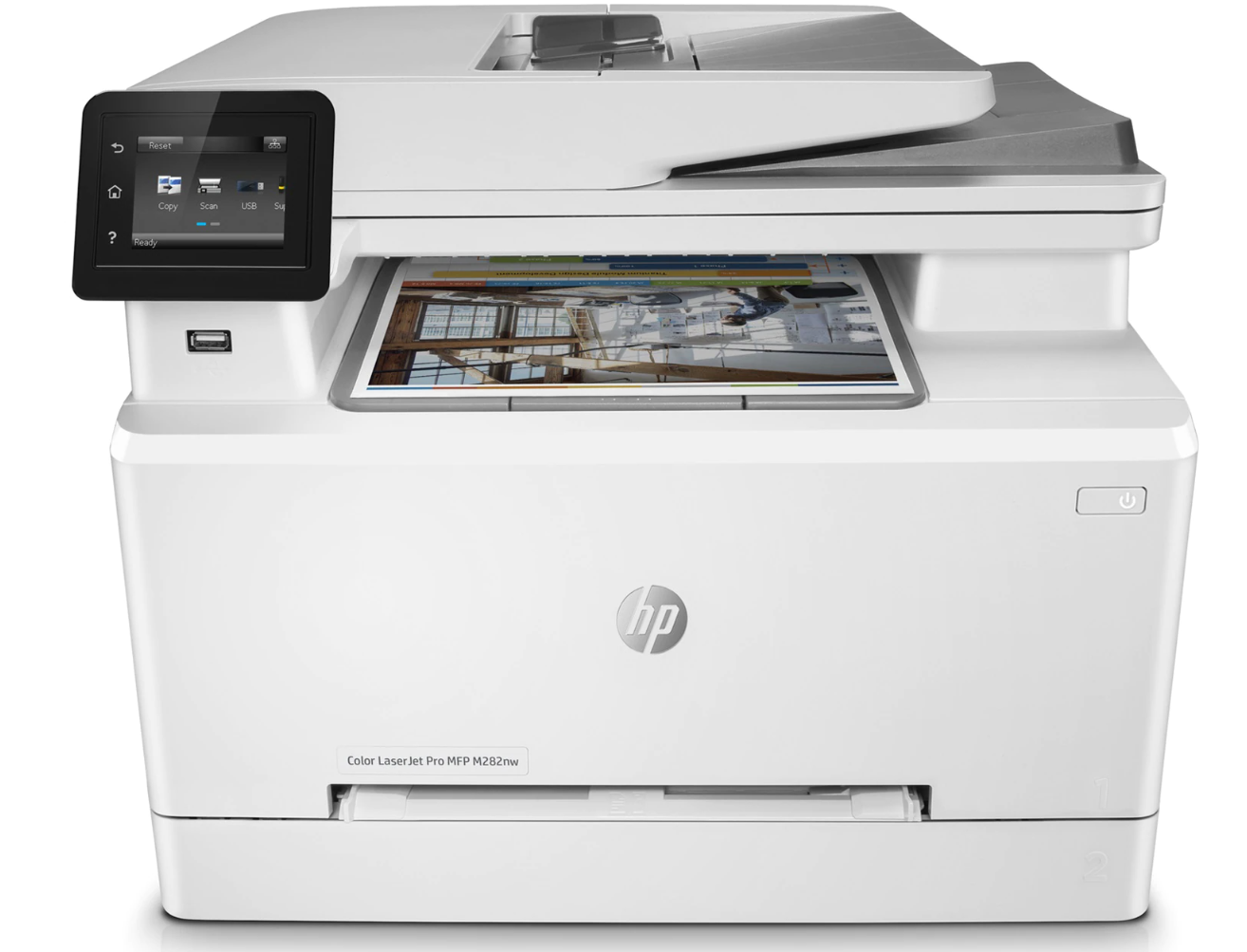 Why choose HP MFP M282nw toner replacements from YB Toner?
Good printing quality. 
Our compatible HP Color LaserJet Pro MFP M282nw toner cartridges have excellent imaging and fixing quality. The printed image is clear, the text is sharp, and the color has good expressiveness. Excellent performance in small font printing, small text can also be clearly identified. So, the readers have a good sense of reading. Color printing is also excellent. The color of the printed image is clear and vivid.
Health and safety printing.
In addition to print quality, laser printer users also care about "Will the compatible HP M282nw toner harm health?". The root cause of this problem is that users are worried about the generation of harmful substances during the printing process. However, our toners have been strictly tested. Moreover, we use high-precision molds to effectively reduce toner leakage. This ensures the health of the printing environment.
Very cost-effective. 
We capture the needs of customers, strengthen technology and service innovation, and provide users with cost-effective M282nw toner cartridges. The price of our HP 206A black toner cartridge W2110A with chip is $59.95, and the print volume is 1,350 pages at 5% coverage. While the price of the HP 206A black OEM toner cartridge is $65.89. In contrast, our compatible HP LaserJet Pro M282nw toner cartridges with high quality and low price are more cost-effective.
FAQs regarding the HP Color LaserJet Pro MFP M282nw toner replacements
1. May I know how to replace the compatible M282nw toner cartridges?
Of course. The following is a video of replacing the LaserJet Pro MFP M282nw toner for your reference. I hope it can help you.
2. What toner do I use for the HP Color LaserJet Pro MFP M282nw?
The HP Color LaserJet Pro MFP M282nw uses the HP 206A standard yield toner and HP 206X high yield toner. There is a total of 4 toners: black cyan magenta yellow. The high yield toners have about twice as much toner as the standard yield toners.
3. How about the print quality of the M282nw toner with chip?
Our 206A and 206X compatible toner cartridges can work together with HP Color LaserJet Pro MFP M282nw printer. The printed text and icons are very clear. It is a good choice for office. By the way, it is also fit for HP M255dw, M283cdw, and M283fdw.
4. Can I use the original chip from the 206X printer cartridge in the compatible HP LaserJet Pro M282nw toner cartridge? Will it work well?
Yes, these 206X toners work well in your HP color LaserJet Pro MFP M282nw printer and produce clear text. Moreover, it is easy to install. The package contains all the tools required to remove and install the original 206A / 206X toner chip.
5. Do compatible HP MFP M282nw toner cartridges dry out like inkjet cartridges?
No. Toner is solid powder, not liquid ink. So, the toner cartridges do not dry out like ink cartridges. In addition, the color toner can be used for several years (depending on the amount of printing). If you only print with an inkjet printer every few months, you can say goodbye to your ink after the first three months of idle.