Brother DCP-L2550dw toner replacements include Brother TN730, Brother TN760 toner cartridge as well as Brother TN770. Since toner cartridges of Brother are integrated, you need Brother DR730 drum unit to combine with your cartridge. Then you can insert the assembly into your Brother laser printer and use. In order to make your shopping experience better, we will introduce their toner capacity first. After knowing the page yield, we sure that you can have a better understand about what products you going to order. But just to be clear, all Brother DCP-L2550dw toner cartridges have same excellent quality and installation process. So the only thing you need to choose is page output.
For one thing, the standard yield Brother TN730 toner cartridge 1-Pack is able to deliver 1,200 pages. For another, the high yield Brother TN760 toner cartridge 1-Pack is able to deliver 3,000 pages. And the super high yield Brother TN770 toner cartridge 1-Pack can produce 4,500 pages. Here, we can honestly tell you that the larger the page yield you buy, or you choose to buy bundled product, it will be more cost-effective than a single pack. Of course, This is just our suggestion, every client should purchase according to your own actual needs in office or home.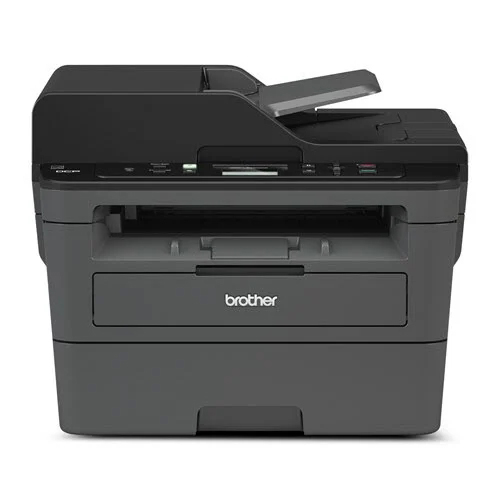 Why Choose and Order Brother DCP-L2550dw Toner Cartridge
1. Free Postage for Order over $30
We don't want to boast about how easy our package conditions are to meet, because that's the case. Many large-scale shopping websites in the United States have set up various membership systems for free shipping. Or they cover postage only for orders with high amounts. To be completely honest, not every consumer have the time and spare cash to set up all kinds all membership or will purchase lots of Brother DCP-L2550dw toner cartridges at one time. Hence, YB Toner try to bring conveniences to all of you, the free shipping for order over $30 is one of them. For whoever living in the United States, you have the right to use this preferential shipping policy! Order now and we will deliver the goods to you straight away.
2. 1-Year Satisfaction Guarantee
We sometimes feel very confused about various complaints from customers. While worrying, we also think about whether we are not doing well enough. Later, we gradually felt relieved about the complaints we receive. Because even if we think we do everything perfectly, there will always be people who feel discontent. But this is also a very normal thing. For everyone has their own feelings, whether it is for the Brother DCP-L2550dw series toner cartridges or the services. Therefore, after careful consideration, we have launched this satisfaction guarantee for new and old customers. The satisfaction guarantee period is one year, which is not long or short, but it is enough to let you know your true feelings about our products.
Whether you are satisfied or not, it is all depends on your own. If satisfied, we will gladly accept the praise. If not satisfied, we will humbly accept criticism. And deal with your problem as soon as possible whether is refund, return, or exchange.
3. Lifetime Warranty
From the day we founded YB Toner brand, we want to bring our best replace toner DCP-L2550dw to every printer user. Although the printer has only a one-year or two-year warranty, our toner cartridges have unlimited warranty. Someone once asked us if we would not lose money if we promise to give lifetime warranty. Our answer is that we have enough confidence in our products. Even if we have to suffer unavailable loss, it is worth it as long as it can bring confidence and security to consumers of YB Toner.
Brother DCP-L2550dw Laser Printer Description
Brother DCP-L2550dw monochrome laser multifunction printer is designed to improve productivity and cost efficiency of the office workers. Want Brother printer with wireless and mobile printing? This is your dream printer. In addition, it is with scanning and copying functions to support your office work. Not to mention its super fast printing and scanning speed can reach to 34 pages per minutes.
Before you buy a printer, be sure to check whether the printer has the function of automatic double-sided printing. If not, you have to turn the printed text over by yourself. The time spent on it is really not worth it. Hence, having automatic sided printing feature can save the printing cost at the same time.