HP LaserJet Pro 4001dw Toner Cartridge Replacement from $39.95
YB compatible HP LaserJet Pro 4001dw toner cartridge will work as a superior replcement for the original HP cartridge. Also we have two different capacities of toner cartridge replacements — standard yield HP 148A (W1480A) and high yield HP 148X (W1480X). They obtain the same amount of toner powder as HP genuine toner to print the same yield, but go for much lower price. If you take a look at HP price of them, then you'll find YB 4001dw compatible toners are a good choice for you to save big. With a 100% satisfaction guarantee, our compatible HP 4001dw toners would be your excellent alternatives to OEM HP cartridges, delivering brilliant and crisp prints.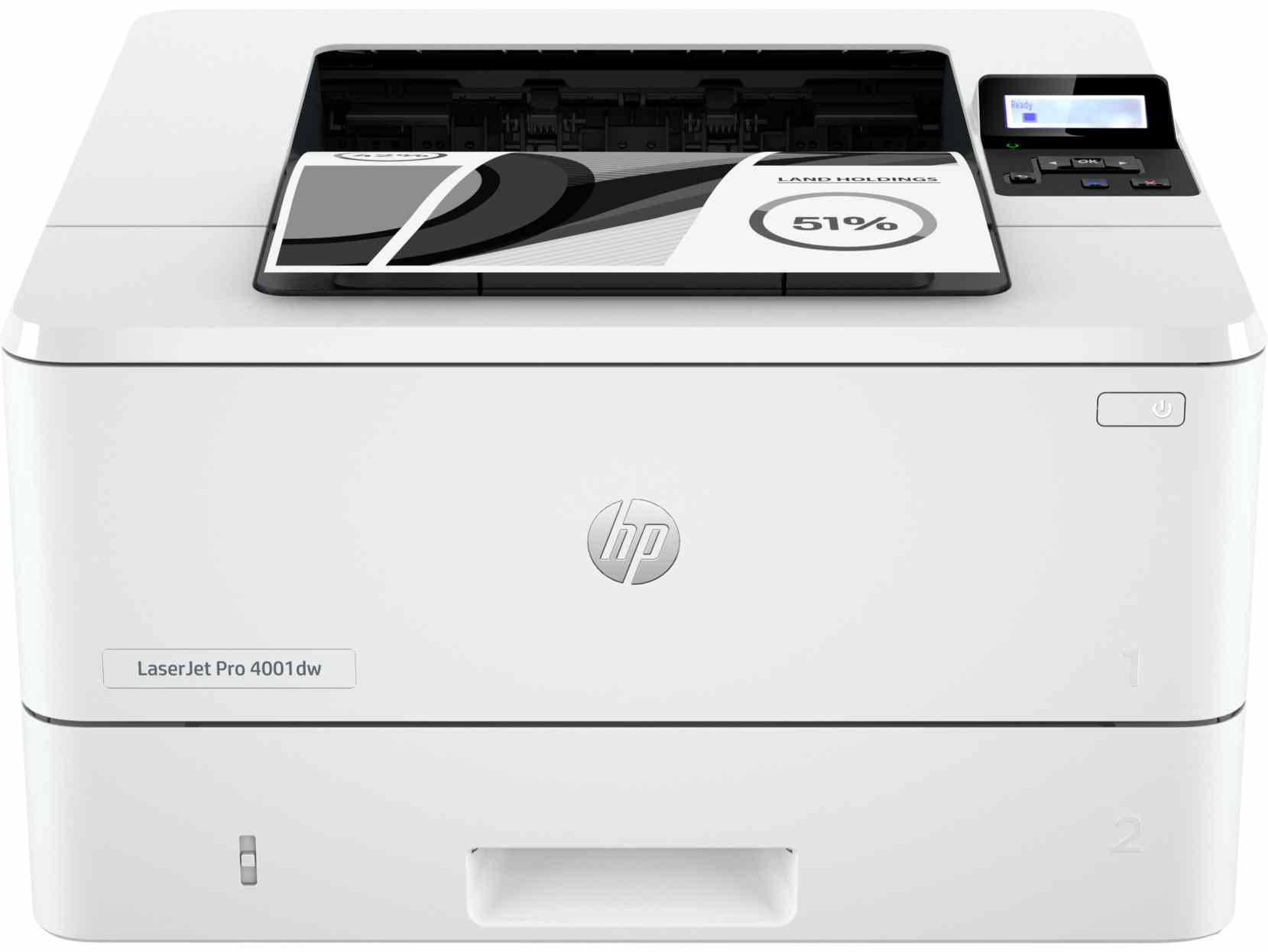 HP LaserJet Pro 4001dw Toner Cartridge Replacement Are Worth Buying
Excellent Print Quality
HP LaserJet Pro 4001dw toner cartridge replacements deliver superior performance at a budget-friendly price. Our compatible toners undergo extensive quality testing to ensure your printing always looks stunning. They help you produce clear black text and sharp lines at fast print speeds. However, our price is only about 70% of genuine HP toner cartridges. They are definitely the best-saving supplies for HP LaserJet Pro 4001dw printer.
Besides, we provide free shipping if you place an order over $30 on any compatible ink and toner cartridges. You can save a lot of money by using our compatible products. Shop now and save more on your replacement ink toners.
High Compatibility and Easy Installation
Compatible HP LaserJet Pro 4001dw toner cartridges have met strict quality requirements. They are safe to use with HP LaserJet Pro 4001, and HP LaserJet Pro MFP 4101 series printers without any errors. In addition, these black toners have a similar design to the original HP toner cartridges. So you can easily replace them and it won't take you much time. Firstly, you need to open the printer cover and remove the empty toner cartridge from your HP printer. Secondly, unpack the new toner cartridge and gently shake it 5-6 times to disperse the toner powder inside. Finally, insert the new toner cartridge into the printer and close the printer cover. Then you can continue to print your documents.
A 100% Satisfaction Guarantee
HP 4001dw toner replacements come with a 100% satisfaction guarantee. As YB Toner insists on bringing you high-quality products and sincere services, we back you a 30-day money-back guarantee and a two-year warranty. If you have any questions or feel dissatisfied with your purchase, you can contact us by phone, live chat, or email at any time. We will provide you with reasonable solutions such as professional support, refund, or exchange.
Frequently Asked Questions about HP 4001dw Compatible Toner 
What printer uses HP LaserJet Pro 4001dw compatible toner cartridge?
This LaserJet toner cartridge works well with HP LaserJet Pro 4001, MFP 4101 series laser printers. The compatible printer models are HP LaserJet Pro 4001dw, HP LaserJet Pro 4001dwe, HP LaserJet Pro MFP 4101fdw, and HP LaserJet Pro MFP 4101fdwe. That means HP 4001dw toner can be used as HP LaserJet Pro MFP 4101fdwe toner.
What is the page yield of HP LaserJet Pro 4001dw printer toner replacement?
There are two yield options for HP LaserJet Pro 4001dw toner replacement. One is the compatible HP 148A W1480A, standard yield black toner cartridge. It has a page yield of 2,900 pages, which is suitable for homes or small offices with a low volume of printing jobs. The other is compatible HP 148X W1480X. It's a high yield laser toner cartridge, with a page yield of up to 9,500 pages. This high yield capacity is perfect for offices with high print volumes. We suggest you choose the one that best meets your printing need. Not sure how to choose HP 148A or 148X? See our blog HP 148A vs 148X, Which One Should I Buy as a reference.
Will compatible products void my printer warranty?
No. Using compatible toner cartridges will not void your printer warranty. As a consumer, the MAGNUSON-MOSS WARRANTY IMPROVEMENT ACT protects your legal rights.
If I buy a compatible HP 148A toner at your store, do I need to pay for shipping?
If you live in the Continental USA, free shipping will be offered on each order of our compatible HP toners over $30. We can deliver toner cartridges within 1-3 days from the shipping date. However, if you live in Alaska, Hawaii, or Puerto Rico, delivery times vary by item or shipment and do not include free shipping. For more details, please email us at cs@ybtoner.com.
Will you sell my personal information?
No. We will never sell your personal information for any purpose. And we will do everything possible to keep your information safe. Besides, our website has Secure SSL (Secure Socket Layer) certification, so you can buy with confidence.